As one of the top ten most safe cities across England and Wales, Exeter has outscored other British cities in terms of low mortality rates, cost of living, the amount of green space and low crime rate.

It is no surprise then that demand for property is extremely high especially in lettings with average rents increasing year on year.
The profile of properties and property ownership in Exeter and the surrounding area is as follows:
61.6% of residents within Exeter and surrounding area own their own homes while 21.1% live in privately rented accommodation.
In 2011 there were 42,644 dwellings within Exeter and surrounding area. 25.7% of properties are flats while houses make up 74.3% of housing stock.
In the last five years there have been 1790 new private homes built across the Local/Unitary Authority of Exeter, an average of 358 per year.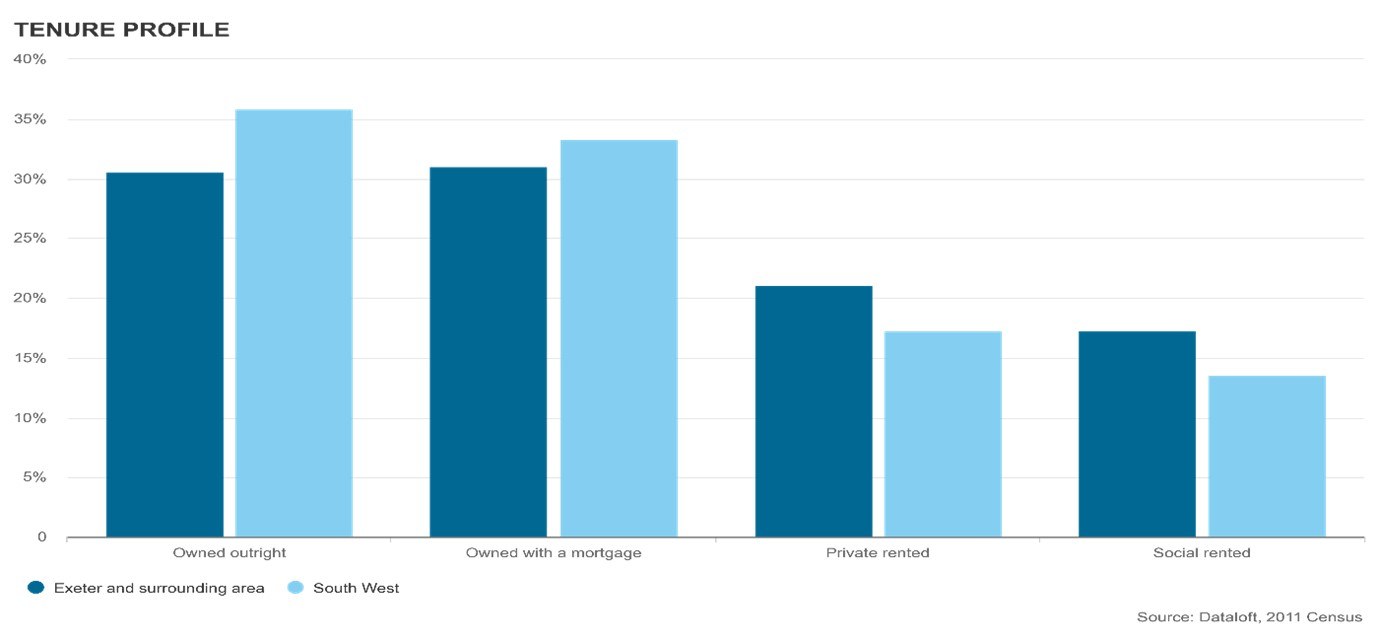 If we look at rented properties, over the last 12 months, the average rent achieved for properties let in Exeter and surrounding area was £974 per month. This is a +27% change on the previous 12-month period.
Around 43% of properties let in the past 12 months were flats, achieving an average rental value of £715 per month.
Houses achieved an average rent of £1,286 per month.
The following charts show the type of properties rented by age grouping.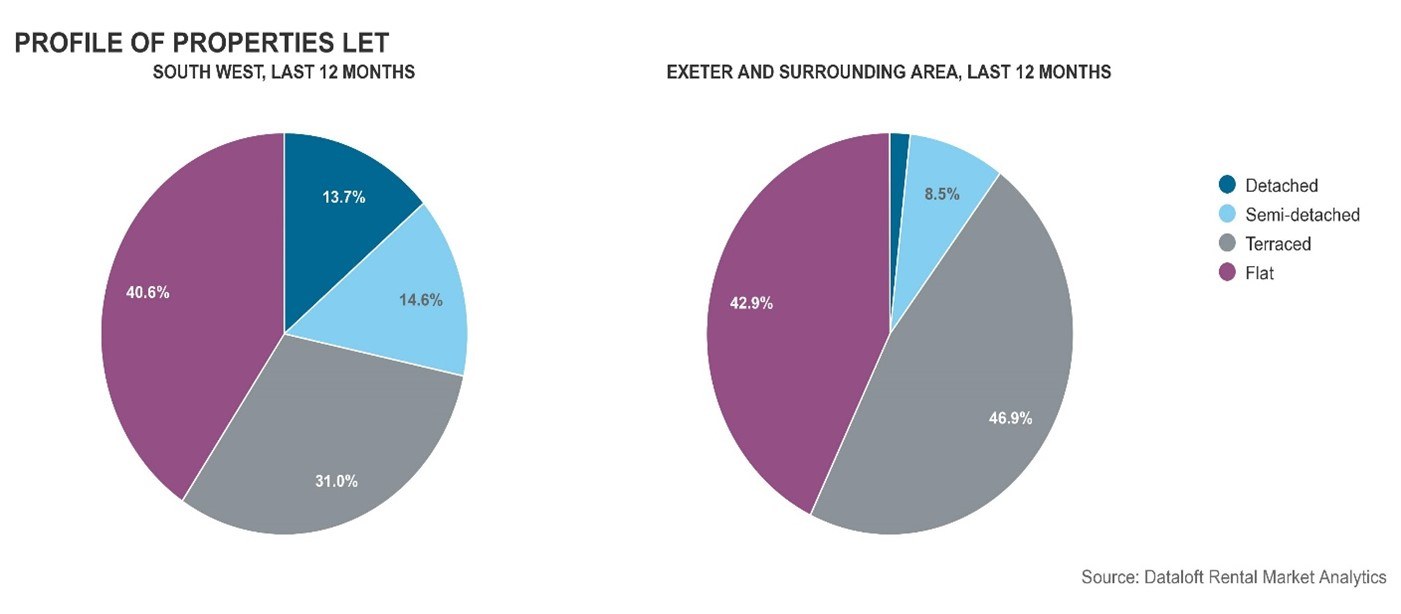 The student letting sector with over 23000 students and several new build developments currently in progress is fuelling the cities popularity for lettings investments.
If you are looking to invest into Exeter and surrounding areas and would like to know more about where the best yields are and what's available, please feel free to contact Chris Perring at Martin & Co (Exeter) on 07557 809 065 or 01392 254 488 or email us at [email protected]