Christmas is almost upon us, so it's time to start thinking about decorating your home and getting into the festive spirit.
The focal point of any home during Christmas is the tree, but where do you start when it comes to decorating it like a professional?
We've got all the answers here…
Christmas tree inspiration
Christmas trends come and go like those in interior design, so staying up-to-date with what's hot and what's not is key if you're looking to make a real statement with your tree.
Here are some key things you should be doing to create a stand-out festive focal point…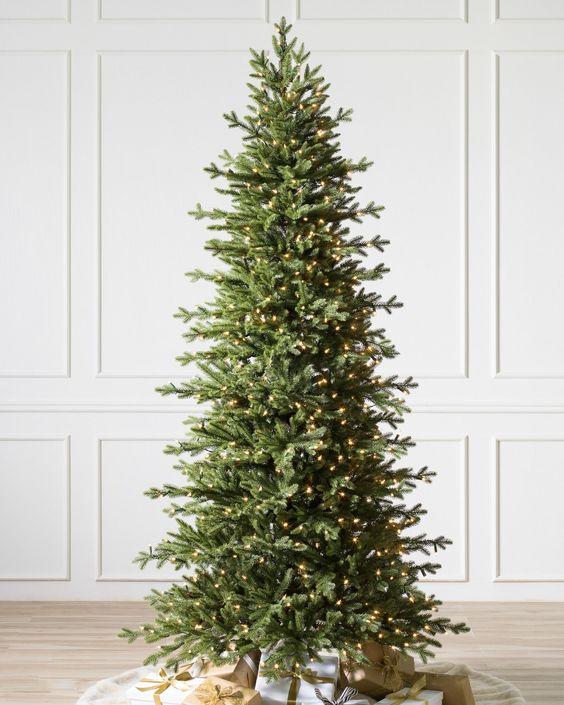 Invest in a good quality tree
By investing in a good quality artificial tree, you'll be ensuring repeated use for years to come.
Not only will that save you money in the long run, but you'll also be helping the environment, too, by not throwing away your tree after just a handful of uses.
A cheap tree will also look exactly that, though – cheap.
As well as the price of your tree dictating its quality, you should also look out for:
A tree with a high tip count – the more needles your tree has, the fuller it will look
PVE or PE tips – these tips are moulded to look like real needles. PvC tips tend to look cheaper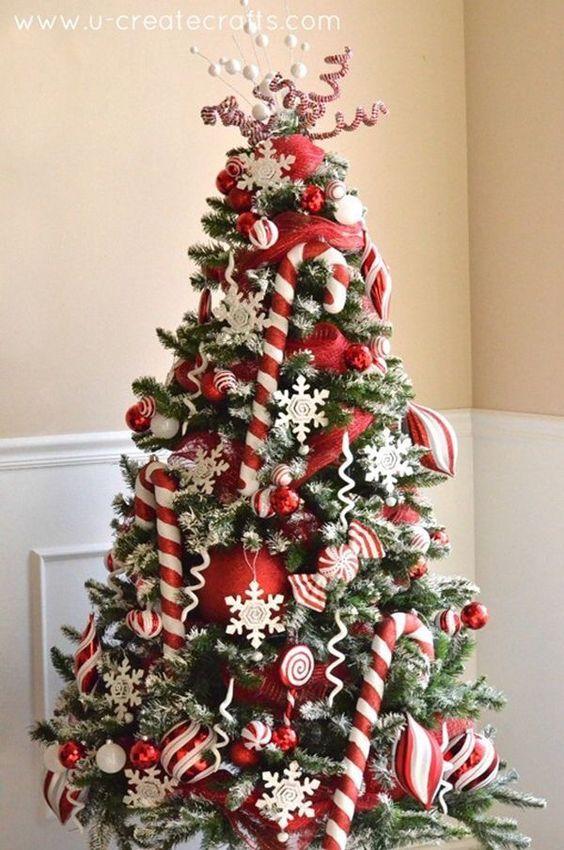 Match up your decorations to a theme
You wouldn't decorate your home without co-ordinating colour and style and your Christmas tree needs the same attention to detail if it's going to truly stand out.
Decide on a theme that works with your room.
So, if you live in a period house packed full of charm, you might want to decorate your tree in an understated, traditional style.
If your home is modern and bold, though, you could opt for a bright, enthusiastic theme for your tree that complements your interior.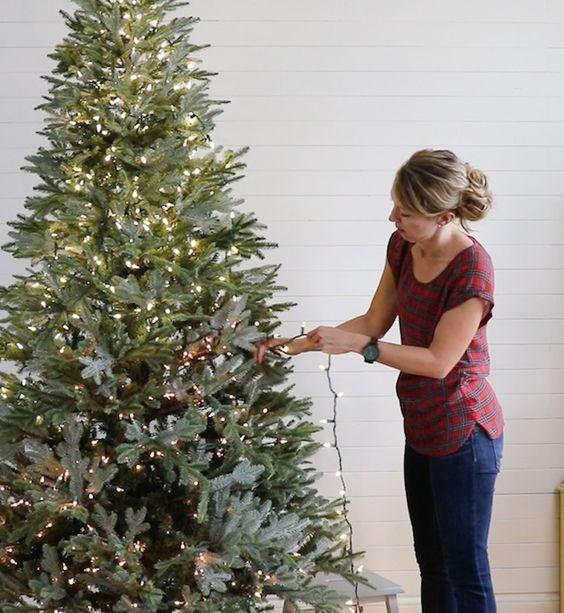 Start with your lights
If you haven't opted for a pre-lit artificial Christmas tree, which are hugely popular, you'll need lights to really bring it to life.
Getting your tree's lighting right is massively important, so start with your lights before you add any other decorations.
How to add lights to your Christmas tree
When adding lights to your tree:
Start at the bottom, wrapping around the trunk and work your way up
Once you've reached the top, start wrapping your lights back down towards the trunk, placing the lights further out on the branches
Keep going until your lights are sitting on the tips of the branches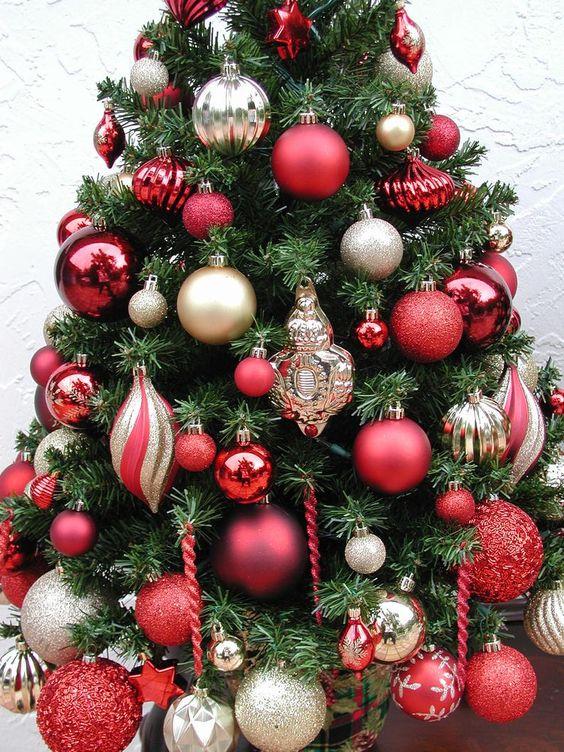 Go for different sized baubles
Your Christmas tree's baubles can really bring it to life.
But rather than adding baubles of the same size, try mixing things up for added visual appeal.
Hang your largest baubles closer to the centre of the tree and use smaller options further out, near the tips of the branches.
Doing this will add real depth to your tree.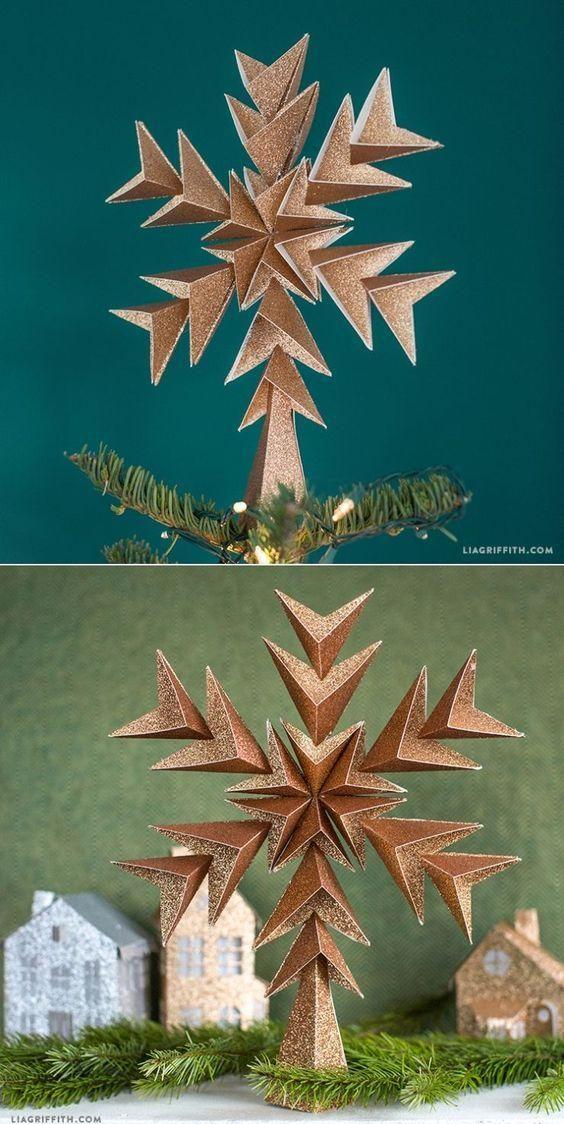 Pick your top of tree focal point well
While your tree topper should fit in with the theme of your decorations, it's also an opportunity to add a personal touch.
If you have children, why not task them with making your Christmas tree topper?
A glitter star made from paper, perhaps? Or maybe an angel made from fabric and an old bauble?
Alternatively, you could go for some additional lighting with an electric, glowing star, but remember to always ensure your topper is in proportion with the size of your tree.
Where should I put my Christmas tree in a small living room?
If your living room is tight on space, always put your tree in a corner and close to a window.
The lights reflecting against the window can help make your room feel bigger, too, and having your tree in a corner won't eat into the precious space you have.
What is the best height for a Christmas tree?
Getting the right sized tree for your room is a delicate balancing act.
The best height for a Christmas tree is generally one that sits around six inches below the height of your ceiling.
Don't forget to take your topper into account when measuring up, though.
When to put up a Christmas tree
Traditionalists suggest that you should put up your Christmas tree 11 or 12 days before Christmas Day.
But if that's not enough time to enjoy your decorative skills, the British Christmas Tree Growers Association suggests the start of December as a good compromise.
When to take down a Christmas tree
According to tradition, you should take down your tree and decorations 12 days after Christmas Day.
Twelfth night, as it's known, is January 5 with the day of Epiphany on January 6.
Further reading…
If you're looking for even more festive ideas, take a look these great Christmas decorating ideas for small spaces.
And if you're selling up and moving over Christmas, our checklist for moving home during the festivities can help.