Area Guide: York
The largest city in Wales and the 11th largest in the United Kingdom, Cardiff is a highly sought-after location for buyers and renters.In this Cardiff guide, we'll tell you everything you need to know about the city, where to live and how much it costs to buy a property.We'll also highlight Cardiff's best schools, pubs, and restaurants, and showcase the area's superb transport links.
Where is York?
York is in North Yorkshire, although the city is not governed by the local authority, and is 22 miles north east of Leeds.
Bordered by the Pennines, North York Moors and Yorkshire Wolds, York sits in the heart of one of England's most beautiful regions.
Is York a good place to live?
York was named one of the best places to live in the north and North East of England by the Sunday Times in 2021.
Judges highlighted the city's schools and superb rail connections, as well as shops and restaurants that give York a 'modern edge'.
Is York safe?
According to official crime figures, York is the safest city in the UK.
Meanwhile, North Yorkshire was named the safest police force area in the country in 2021, with a crime rate of less than 50 per 1,000 people.
Is York expensive to live?
Compared with many other UK towns and cities, York is a very affordable place to live.
According to Numbeo, York is 13% less expensive than London, without taking rent into account.
Rents, however, are 55% cheaper than London on average, making the city extremely affordable compared with the capital.
The best places to live in York
Bishopthorpe Road
Affectionately known by locals as 'Bishy Road', Bishopthorpe Road runs parallel to the River Ouse to the south of the city centre.
Described as the 'Notting Hill of the north', you'll find stunning rows of Victorian terraces mixed with more modern homes and a host of independent shops and cafes that give the area a genuine community feel.
The Chocolate Works, meanwhile, is a new development of apartments in what used to be the Terry's chocolate factory.
Fulford
South of the city centre and to the east of the River Ouse, Fulford is a popular suburb with families, as well as students and employees of the University of York.
Riverside paths, reportedly the burial place of highwayman Dick Turpin, run into the city and are superb for a walking or cycling commute.
Fulford is also home to Fulford School, an 'Outstanding'-rated secondary school.
Haxby
Around five miles north of York, Haxby lies close to the Howardian Hills and North Yorkshire National Park – making it an ideal place for lovers of the great outdoors to put down roots.
Originally a small village on the River Foss, the area has grown into a small town and now boasts a wide range of amenities and some superb housing.
Derwenthorpe
East of York and close to the A64 Leeds road, Derwenthorpe is a new development of housing that has won a number of awards for design and sustainability.
Derwenthorpe's biggest eco-friendly feature is a 'Super Sustainable Centre' which houses a district heating biomass furnace providing heat and hot water to the entire development.
Poppleton
One of several attractive villages on the outskirts of York, Poppleton is divided into Upper Poppleton and Nether Poppleton, with a superb mix of traditional and modern homes.
You'll also find a village green and a small railway station with services to both York and Harrogate, making the village an excellent choice for commuters.
House prices in York
The average price of a property in York in the year to September 2021 was £271,155 according to Dataloft Inform – a rise of 12% on September 2020.
Average costs by property type in York
Detached house: £372,614
Semi-detached house: £245,272
Terraced house: £232,732
Flat / apartment: £177,569
Property to rent in York
Rental properties in York include Georgian and Victorian stone and brick-built terraces close to the city centre, as well as more modern flats and apartments that line the River Ouse.
Other popular areas for rental properties include Badger Hill, which is close to the University of York Campus East, and Clifton, which provides great access to Leeds via the A1237.
Rental prices in York
The average monthly rent for a property in York was £834* in September 2021.
Buy-to-let investors can expect yields of up to 5% for rental properties in the city, with good demand from young professionals, families and students studying at the University of York.
*Prices from Dataloft Inform October 2021
The best schools in York
York is home to some of the best schools in the north and North East.
Five primary schools within three miles of the city are rated 'Outstanding' by Ofsted and these are:
Scarcroft Primary
St Wilfrid's RC
Knavesmire Primary
Hempland Primary
Archbishop of York's CofE Voluntary Controlled Junior
More than 20 primary schools, meanwhile, are rated 'Good' including:
Fishergate Primary
St George's RC
Park Grove Primary Academy
St Paul's CofE Voluntary Controllled Primary
Tang Hall Primary Academy
Haxby Road Primary Academy
Heworth CofE Primary
Acomb Primary
Poppleton Road Primary
Burton Green Primary
Five York secondary schools are rated 'Outstanding' and these are:
All Saints RC
Fulford School
Archbishop Holgate's School
Huntington School
Manor CofE Academy
York is also home to two universities – the University of York and York St John University.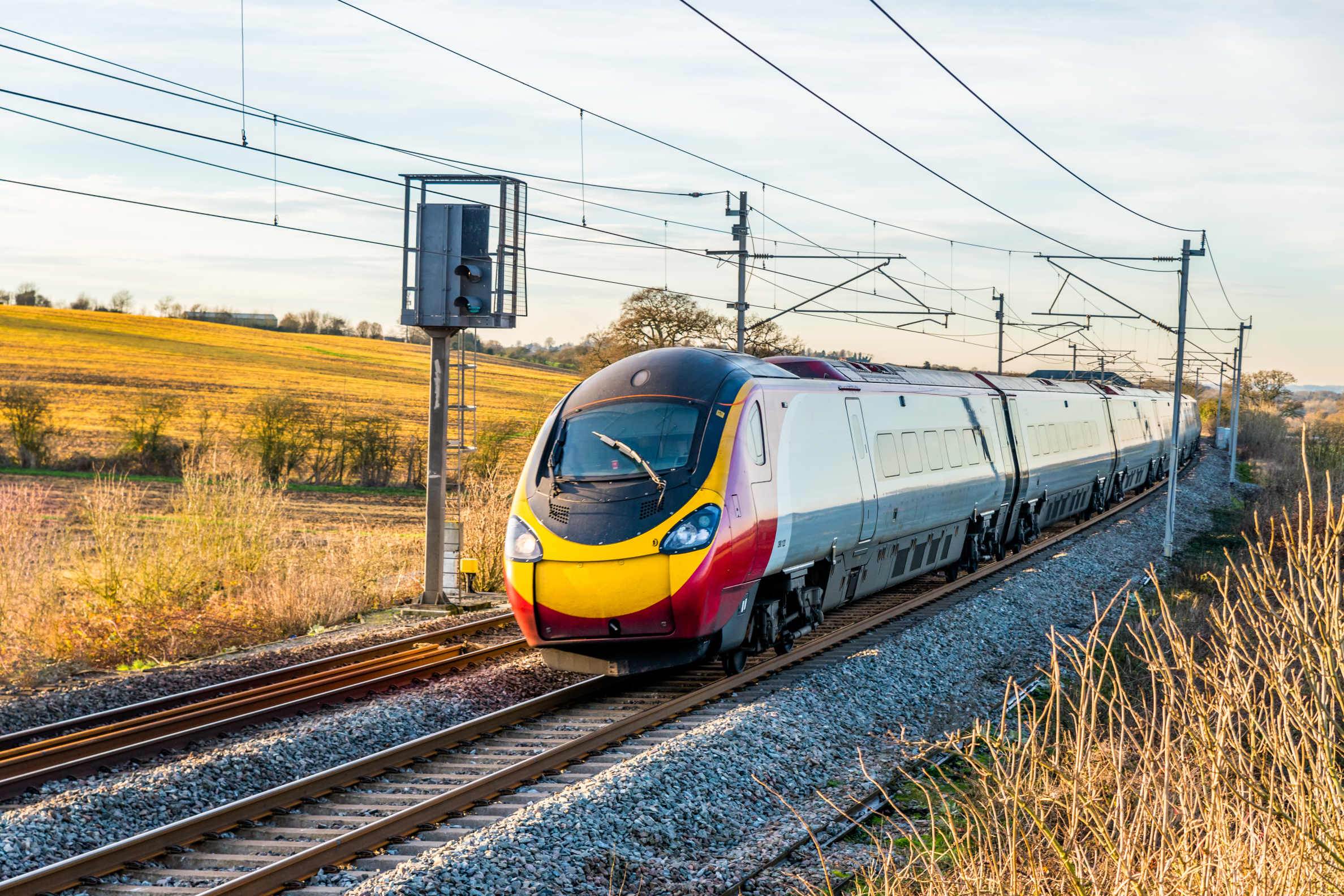 York transport links
York's excellent transport links are another reason why the city is so popular with buyers and renters.
York rail links
York is around halfway between London and Edinburgh and the city's station offers great links to both.
Trains from York to London reach King's Cross in just under two hours, while direct services to Edinburgh take around two hours, 30 minutes.
York also offers rail services to Newcastle (57 minutes) and Leeds (24 minutes), while direct trains to Birmingham New Street take two hours and 20 minutes.
York road links
The A64 runs south of York and links the city to Leeds and the M1 and A1(M) motorways for the North East and South Yorkshire.
The A1079 to the east runs from York to Hull, while the A19 links York to Middlesbrough and Teesside.
York airport links
Leeds-Bradford Airport is only 30 miles from York and offers flights across Europe.
Five of the best pubs in York
York was once rumoured to have a pub for every day of the year – which may or may not be true!
But the city is home to everything from gastro pubs and ale houses to country inns and modern bars.
Here are our top-five York pubs…
1. The Kings Arms
Popular with locals and tourists, The King's Arms is beautifully situated alongside the River Ouse in the city centre.
Built in the 17th century, the venue was Grade II listed in 1983 and is very much part of York's rich history.
2. The Blue Bell
York's smallest pub, The Blue Bell is ideal for a quiet drink in one of two small rooms.
It's cosy but offers a superb mix of beers and ales and a window seat which is ideal for watching the world go by.
3. The Hop
The Hop effortlessly combines style with tradition and is one of York's most popular pubs.
Serving ales from Ossett Brewery, the venue also has a popular pizza menu and offers live music at weekends.
4. The Habit
The jewel in The Habit's crown is its stunning roof terrace with views of York's famous minster.
As well as a host of craft ales, the venue offers more than 30 whiskies and gins, on top of a varied food menu.
5. House of the Trembling Madness
The House of the Trembling Madness was the first building constructed by the Normans in the 12th century.
As well as serving up classic ale in the pub, the venue also has a shop on the ground floor and online.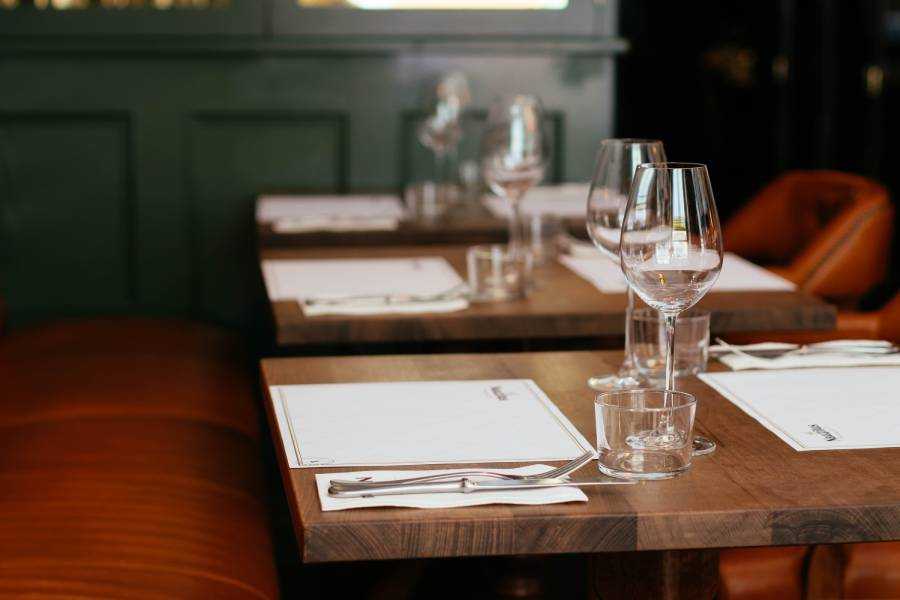 The best restaurants in York
From Michelin-starred fine dining to hearty street food, York has something for all tastes. Here are our top-five restaurants in the city…
1. Roots
Roots became the first York restaurant to be awarded a prestigious Michelin Star in 2021.
Owned and run by chef Tommy Banks, Roots has only one menu – a tasting option showcasing ingredients and produce from the Banks family farm in nearby Oldstead.
2. Skosh
Opened in 2016 by chef Neil Bentinck, Skosh offers refined British and European classics and was rewarded for its excellence with a spot in the 2021 Michelin Guide.
Skosh offers snacks and small plates, like lobster and ginger dumplings, as well as larger meals such as braised ox cheek with mustard greens, wasabi, and lemon.
3. Le Cochon Aveugle
Like Tommy Banks's Roots eatery, Le Cochon Aveugle offers a single, 'blind' tasting menu at its intimate home in the heart of York.
Le Cochon Aveugle offers classic French cooking and fine wines from around the world chosen by sommelier and chef's wife Victoria Overington.
4. Melton's
Melton's was opened in 1990 by Roux-trained chef Michael Hjort and serves modern British dishes.
Now run by head chef Calvin Miller, the restaurant has evolved over time – but welcomes are still conducted by Michael's wife Lucy, as they have been for the past 30 years.
5. Fish & Forest
Fish & Forest prides itself on its sustainable approach to seafood and game.
Fish is ethically farmed and sustainably caught, while the eatery's game is sourced from local estates through smaller shoots.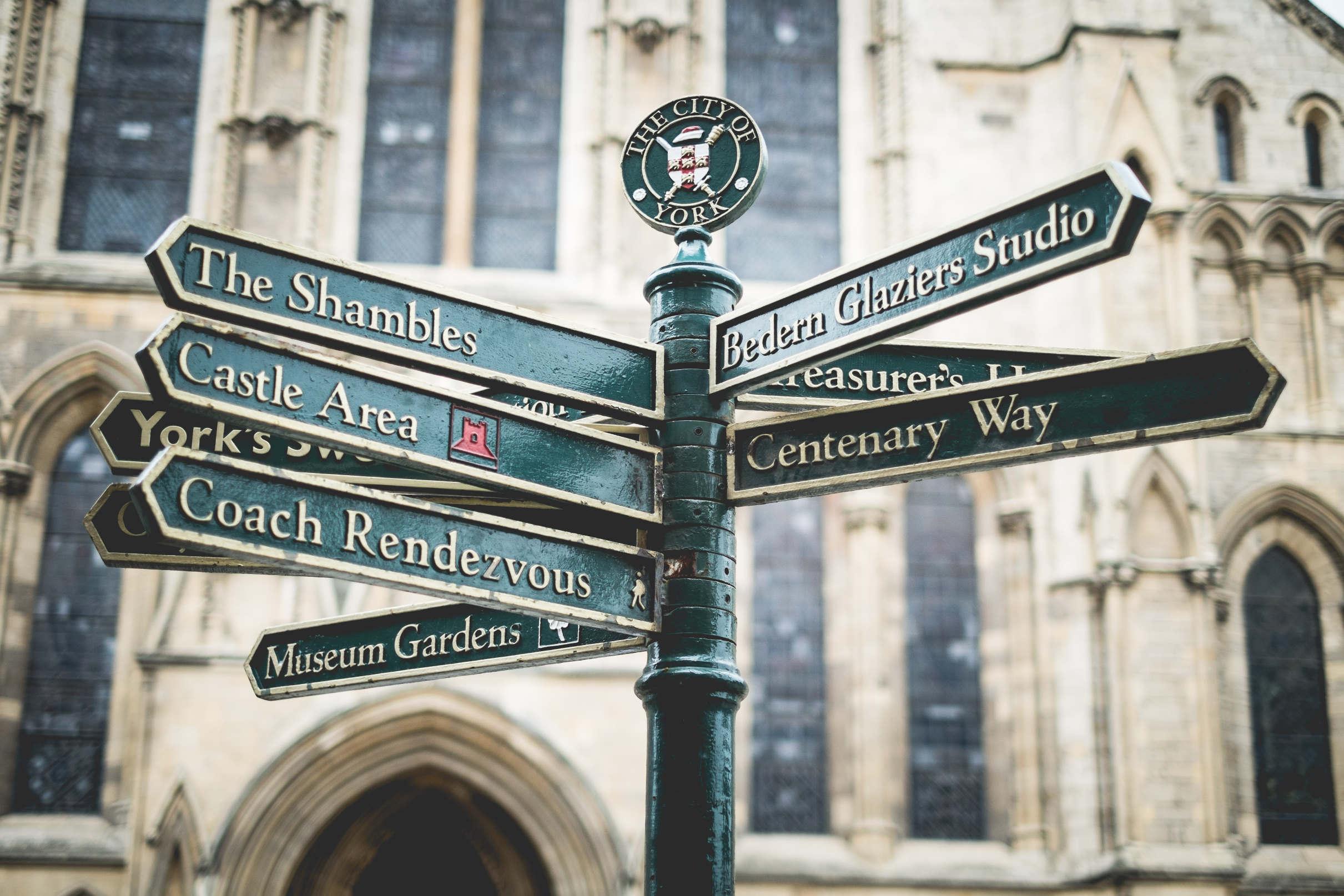 Things to do in York
York is packed with history and is best known as being a 'walled' city.
The Romans constructed the York walls and walking their full length can take up to two or three hours but is most definitely worth it.
Bespoke guided tours are on offer, or you can simply stroll along and read the many historical plaques on the route.
Also take in the real sights and smells of York by visiting the Viking Centre, which explores how the Viking army, led by Ivar the Boneless, took York in 866.
A cruise along the River Ouse is also highly recommended, with some of York's greatest sights best viewed from the water.
For even more fresh air and some stunning views, head up Clifford's Tower – the Norman keep at the centre of York Castle.
On a clear day, you'll see as far as the North York Moors, while there are incredible views across York itself.
The York Castle Museum, meanwhile, showcases the city's past through its collection of costumes, textiles, and military history, as well as a replica Victorian street.
And a visit to the city's famous Minster is a must.
The cathedral dates back to the seventh century and the architecture and features are truly striking.
If your tooth is on the sweet side, a visit to York's Chocolate Story shows how the cocoa bean made its way from the rainforests of central America to the cobbled streets of York.
And, of course, there are samples to try along the way.
Shoppers, meanwhile, are well catered for, with a stroll down the Shambles taking you back in time.
The Shambles is one of Europe's best-kept Mediaeval streets, with the cobbles and overhanging 14th century buildings having influenced Diagon Alley in the Harry Potter movies.
You'll find quaint cafes, boutique shops and plenty of chocolate and fudge shops as you wander down the winding street.
The city centre is also home to more modern shops and fashion brands, including Next, Primark, Reiss, and H&M.