Area Guide: Oxford
Oxford is known as the City of Dreaming Spires and is one of the most popular cities in the UK with property hunters.In this Oxford guide, we'll tell you everything you need to know about the city, where to live and how much it costs to buy a property.We'll also highlight Oxford's best schools, pubs, and restaurants, and showcase the area's superb transport links.
Where is Oxford?
Oxford is ideally located in central southern England, 24 miles from Reading, 29 miles from Milton Keynes and 51 miles from London.
It's the only city in Oxfordshire and lies in the heart of the county, with Banbury to the north, Bicester to the north east and Abingdon and Didcot to the south.
What is Oxford famous for?
Oxford is best known for its university, which is the oldest in the English speaking world, with a second higher education institution in the city in Oxford Brookes University.
The city's architecture, which spans through the ages, also draws visitors from around the world, while the Mini car is made in Oxford.
Is Oxford a good place to live?
Oxford was named the UK's best city for economy and wellbeing four years in a row between 2015 and 2019.
The city also increased its lead at the top of PwC's annual Good Growth for Cities index in 2021, with the report highlighting its resilience against the economic impact of the pandemic.
Is Oxford safe?
Oxford was voted the UK's safest university city in 2021 and its crime rate, by police force area, of 63.3 crimes per 100,000 people is well below the UK-wide average of 77.6.
Is Oxford expensive?
Oxford is an expensive place to live, with the cost of living in the city only 11% less than London, according to Numbeo.
The cost of rent, meanwhile, is more than 32% cheaper than London, but rents in Oxford remain higher than in many other comparable towns and cities.
The best places to live in Oxford
Headington
East of the city centre, Headington offers modern apartments and plenty of 1930s semi-detached family homes, as well as some period terraces.
Headington sits close to the A40, too, meaning excellent links back into Oxford and to London and the West Midlands via the M40.
Jericho
Jericho is one of the most characterful residential neighbourhoods in Oxford.
Its quaint, narrow streets are filled with period terraces and the area features an array of trendy cocktail bars and restaurants.
Cowley
Popular with students and families, Cowley is in east Oxford and is a vibrant, cosmopolitan community.
Period terraces and 1930s family homes dominate the area, while Cowley Road is home to some of Oxford's most popular bars and restaurants.
Summertown
North of the city, Summertown offer buyers and renters some of Oxford's best Edwardian and Victorian homes, as well as more modern apartments.
Former residents of Summertown include JRR Tolkien and Inspector Morse author Colin Dexter.
Botley
West of Oxford and alongside the A34, the village of Botley has more modern properties from the late 20th century right up to the most recent new builds.
Botley is ideally located for both the A34 and A420 roads, providing great access to the South and South West.
Kidlington
North of Oxford and close to Oxford Parkway station, the village of Kidlington offers property hunters a large stock of 20th century homes close to the centre.
Further out in the north east of the village close to the River Cherwell, you'll find beautiful stone-built cottages on roads like Church Street.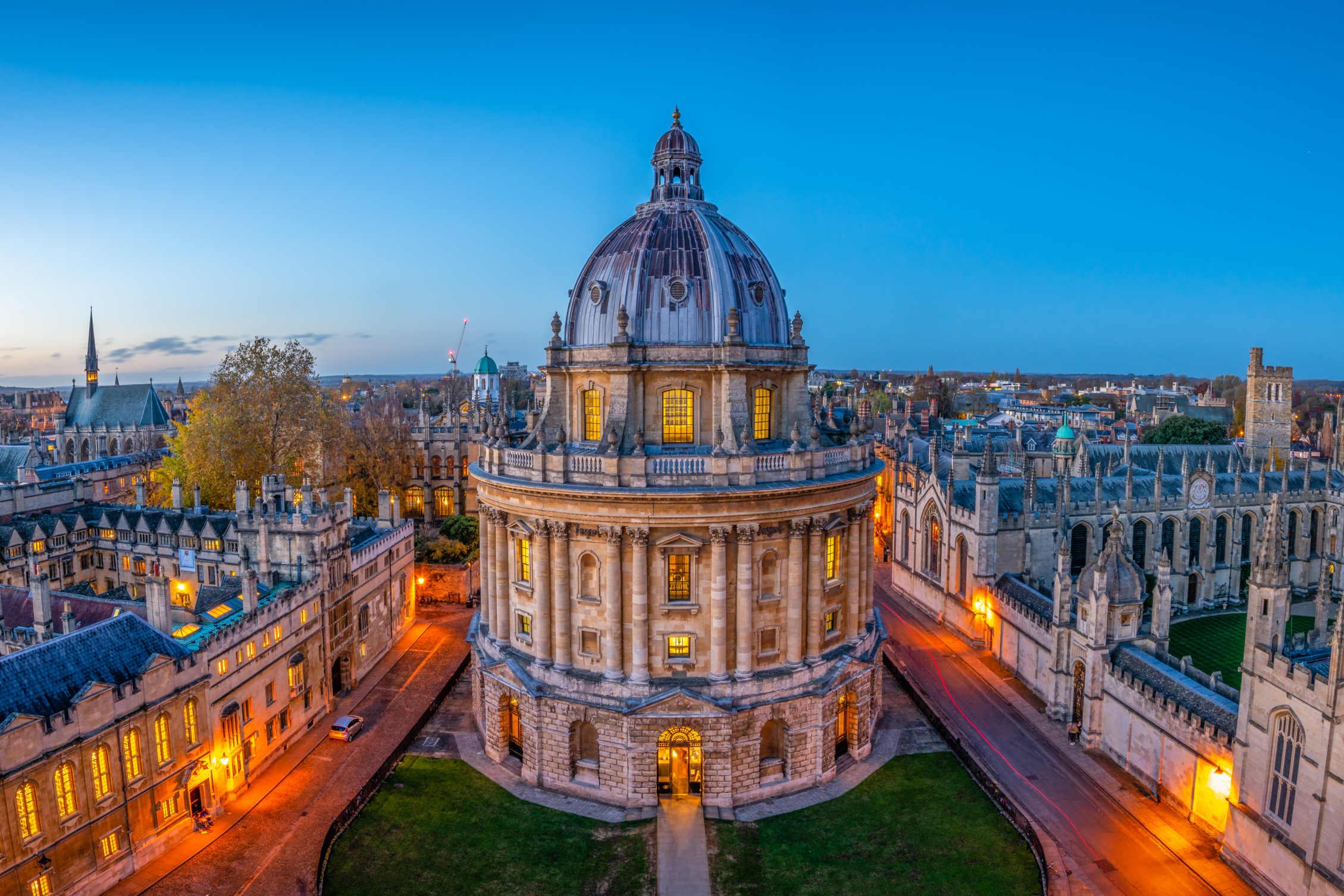 House prices in Oxford
The average price of a property in Oxford in the year to August 2021 was £453,777 according to Dataloft Inform – a rise of 7% on August 2020.
Average costs by property type in Oxford
Detached house: £646,155
Semi-detached house: £451,338
Terraced house: £406,858
Flat / apartment: £286,534
Property to rent in Oxford
Rental properties in Oxford include a host of period homes close to the city centre, as well as early 20th century terraces and semis in areas like Cowley and Headington.
Other popular areas for rental properties include Jericho, Headington and Summertown.
Rental prices in Oxford
The average monthly rent for a property in Oxford was £1,231* in August 2021.
Buy-to-let investors can expect yields of 4% to 8% from rental properties in the city, with good demand from young professionals and students studying at the city's major universities.
*Prices from Dataloft Inform August 2021
The best schools in Oxford
Oxford might be best known for its university, but the city also offers buyers and renters some great schooling options.
The city is home to 24 'Good'-rated primary schools, including:
St Barnabas' CofE Primary
West Oxford Community Primary
St Ebbe's CofE Primary
St Aloysius' Catholic Primary
North Hinksey CofE Primary
East Oxford Primary
St Michael's CofE Primary
St Nicholas' Primary and Nursery School
St Joseph's Catholic Primary
New Marston Primary
Windmill Primary School, meanwhile, is rated 'Outstanding'.
The Cherwell School is Oxford's best rated secondary school, with a further seven classed as 'Good', including:
Cheney School
Matthew Arnold School
Oxford Spires Academy
And, of course, the city's university needs little introduction.
It was named the number one university in the world for the sixth straight year in 2021 and is estimated to have nine applications for every single place on offer.
Oxford transport links
Oxford's location in central southern England makes it a superb spot for property hunters needing good commuter links to other towns and cities.
Oxford rail links
Trains from Oxford station to London reach Paddington in just under an hour, while direct services to Birmingham New Street take around 70 minutes.
Trains to Reading, meanwhile, arrive in little over 20 minutes, with services also available to Banbury and Worcester.
Trains from Oxford Parkway to the north of the city go to London Marylebone, taking just over an hour.
Oxford road links
Oxford is very well connected by road, with the M40 motorway running to the east of the city between London and Birmingham.
The A34, meanwhile, links Oxford to Southampton and the south coast, as well as the M4 for Reading, Swindon and Bristol.
Oxford airport links
Oxford is well located for most of the UK's major airports, including London Luton (38 miles) and Heathrow (39 miles).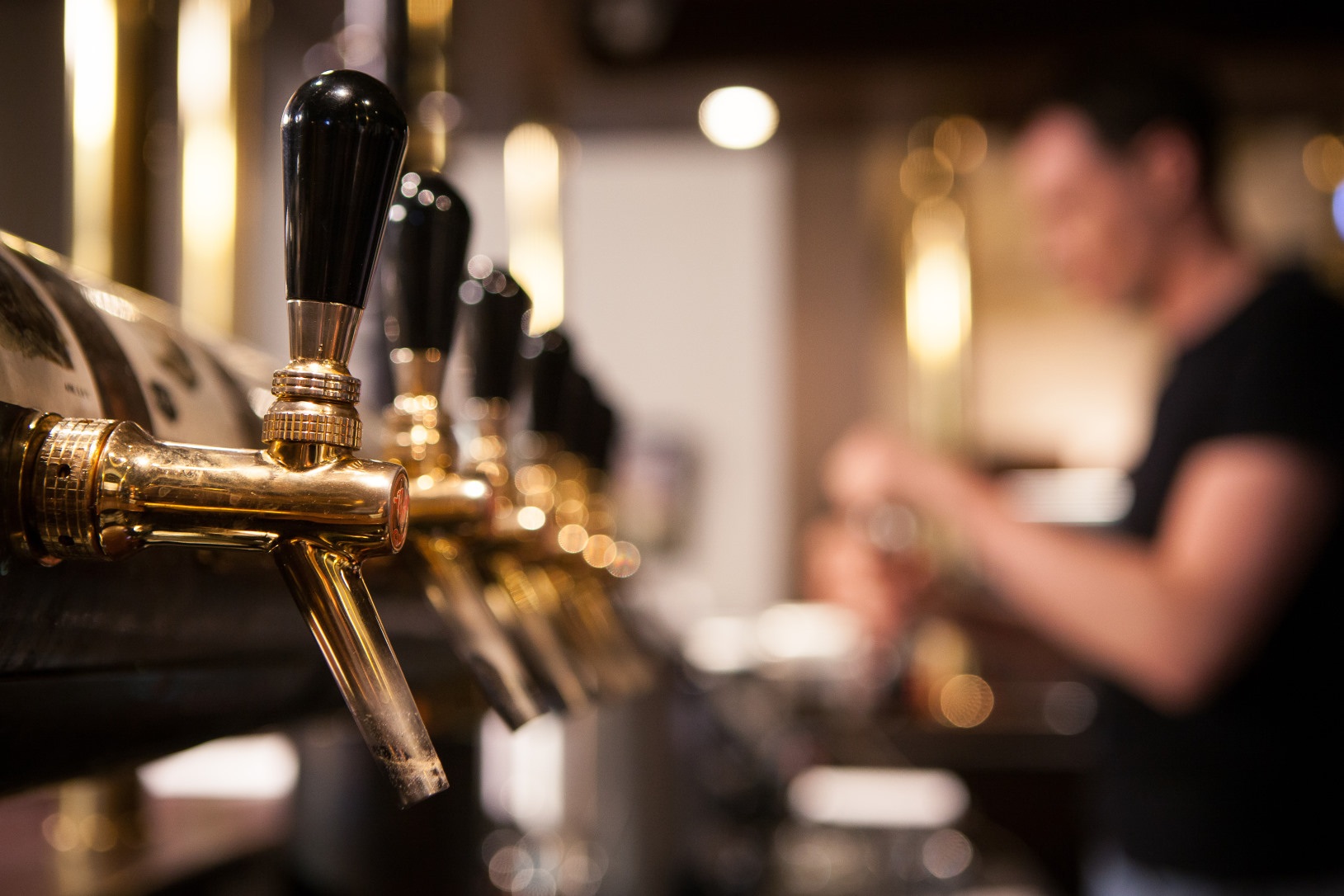 Five of the best pubs in Oxford
From lively student haunts to popular, family-friendly gastro pubs, Oxford has something for everyone. Here are our top-five Oxford pubs…
1. The Bear Inn
The Bear is Oxford's oldest pub, having started life in 1242.
It was rebuilt in the early 17th century and as well as great food and drink, has a huge collection of ties on display from university and college sports teams.
2. The Duke of Cambridge
Close to Oxford University Press in Jericho, The Duke of Cambridge is best known for its cocktails.
The venue also puts on extremely generous happy 'hours', which are actually more like four or five hours.
3. The Eagle and Child
Set to re-open in 2022 after an extensive refurbishment, the Eagle and Child in Jericho is best known as JRR Tolkien and CS Lewis's pub of choice.
In fact, Lewis was said to have dished out the first drafts of The Lion, the Witch and the Wardrobe to other members of literary group The Inklings over a drink in the venue in 1950.
4. The Turf Tavern
Close to Trinity College in the city centre, The Turf Tavern has welcomed the likes of Elizabeth Taylor and Bill Clinton over the years.
It's as traditional as Oxford pubs come, with classic pub food and a lively atmosphere.
5. The Trout Inn
Next to the River Thames and close to Port Meadow Country Park, The Trout Inn offers gastro style food and a wide range of drinks.
The venue's outdoor dining space alongside the river is simply stunning.
The best restaurants in Oxford
An array of Oxford eateries feature in the prestigious Michelin Guide. Here are our top-five restaurants in the city…
1. Two One Five
Two One Five in Summertown is the successor to Michelin-star venue The Oxford Kitchen.
A current Michelin Plate holder, the restaurant's Executive Chef Paul Welburn trained with Gary Rhodes and his a la carte menu at Two One Five is packed with incredible British classics.
2. Pompette
A 2021 Michelin Guide entry, Pompette in Summertown is run by Head Chef Pascal Wiedemann.
As well as classic French mains, Pompette's menu includes dishes from Portugal and Italy, making it a great option for lovers of European cuisines.
3. Arbequina
Arbequina can be found on the lively Cowley Road in east Oxford and is one of only a handful of tapas restaurants included in the 2021 Michelin Guide.
The menu is simple but hugely effective – half a dozen fantastic small plates, followed by a choice of three sumptuous desserts.
4. The Magdalen Arms
Yet another entry in the Michelin Guide, the Magdalen Arms might be a pub but it's a pub that's fully focused on amazing food.
The Sunday roast on offer is hugely popular with locals.
5. Oli's Thai
Located between Cowley and Oxford city centre, Oli's Thai is small but certainly packs a punch.
With just five tables, booking in advance is vital – but the venue's diverse Thai-inspired menu changes weekly, so every visit brings with it a new experience.
Things to do in Oxford
The best place to start in Oxford is with the city's incredible, diverse history.
The Bodleian Library is one of the oldest in the world and is one of Oxford's stand-out architectural gems, while the Radcliffe Camera sits alongside the library and is equally breath-taking.
The Ashmolean, meanwhile, is one of Oxford's finest museums, showcasing artefacts from around the world.
The museum has been part of Oxford since the 1600s, although moved to Beaumont Street in the 1800s after outgrowing its original home, the Cabinet of Curiosities.
Of course, no visit to Oxford is complete with a look around the city's historic colleges.
And the best way to take it all in is through a sightseeing tour that takes in Christ Church College, famous for its role in the Harry Potter movies, Magdalen College, Keble College and many, many more.
Oxford's outdoor space is equally as impressive as its architectural heritage, too, with a punting session on the River Cherwell a stunning way to spend a morning, before exploring the glorious open space of Port Meadow Country Park.
For shoppers, Westgate is Oxford's largest retail centre and home to more than 100 stores, including Hugo Boss, Calvin Klein, H&M, Jo Malone, John Lewis, MAC and Next.
Slightly out of town, you'll find plenty of boutique independent shops in areas like Summertown, Jericho and Cowley, while Jericho is also home to the Phoenix Picture House – one of the oldest cinemas in the UK.
The O2 Academy on Cowley Road is a popular haunt for music lovers, while sports fans can take in a League One game at the Kassam Stadium, the home of Oxford United, or National South side Oxford City who were once managed by World Cup-winning England captain Bobby Moore.