Area Guide: Milton Keynes
Milton Keynes was one of the major 'new' towns created in England in the mid 20th century as an 'overspill' town to alleviate densely populated areas of London. More than 50 years since its creation, Milton Keynes has grown in stature and personality, making it a superb location for buyers and renters.In this Milton Keynes guide, we'll tell you everything you need to know about the town, where to live and how much it costs to buy a property.We'll also highlight Milton Keynes' best schools, pubs, and restaurants, and showcase the area's superb transport links.
What part of England is Milton Keynes?
Milton Keynes is the largest town in Buckinghamshire and is just 50 miles north west of London.
The town is flanked by Luton to the south east, Northampton to the north and Banbury to the west.
What is Milton Keynes famous for?
The Open University was founded in Milton Keynes in 1969 and has gone to award degrees to more than 250,000 students.
Milton Keynes is also known for its unique 'grid' layout, with 'H' roads running north to south and 'V' roads running east to west.
Is Milton Keynes a good place to live?
Milton Keynes was named the fourth best place for under-30s to live and work, based on average salaries, rents, property prices, commuting costs and quality of life.
Its superb transport links, in particular, make the town a great choice for those who work in London.
Is Milton Keynes safe?
According to research, Milton Keynes is the fifth safest place to live in the UK, making it a great option for family buyers and renters.
How much is the cost of living in Milton Keynes?
The cost of living in Milton Keynes is 15% less than London, according to Numbeo – despite the town being just 50 miles north west of the capital.
The cost of rent, meanwhile, is more than 51% cheaper than London, meaning Milton Keynes really is a great choice for capital commuters.
The best places to live in Milton Keynes
Stony Stratford

North west of Milton Keynes and on the border with Northamptonshire, Stony Stratford is a traditional market town and home to some of the best Victorian and Edwardian properties in the area.
The town sits on the banks of the River Great Ouse with a vibrant town centre and lots of pubs and restaurants.
Campbell Park
The green space of Campbell Park sits in the heart of Milton Keynes alongside the Grand Union Canal and includes the districts of Oldbrook, Fishermead and Woolstone.
Central Milton Keynes is only a five-minute walk away, however, making Campbell Park a great option for both buyers and renters.
Great Linford
The picturesque village of Great Linford is north of Milton Keynes and was one of the Great Buckinghamshire villages incorporated into the town in 1967.
The village sits on the Grand Union Canal and is home to Linford Manor, which is now a recording studio owned by MK Dons FC chairman Pete Winkelman.
Milton Keynes Village
Milton Keynes Village is the historical heart of the town with Middleton Park in its centre.
Buyers and renters will find a mix of original properties and more modern family homes, while commuters are well served by the M1 motorway that runs to the east of the area.
The Shenleys
The Shenleys includes the Shenley Wood, Shenley Lodge, Shenley Brook End, Shenley Dens, Shenley Hill and Shenley Church End – all villages that were developed as Milton Keynes grew through the end of the 20th century.
Close to Milton Keynes town centre, the Shenleys offer a great mix of family homes, including modern developments.
Tattenhoe
Located in the south west corner of Milton Keynes, Tattenhoe offers buyers and renters modern properties built around the district's 16th century church and monastery.
Loughton
Close to both the town centre and Milton Keynes Central station, Loughton is home to a mix of modern family properties and traditional village homes.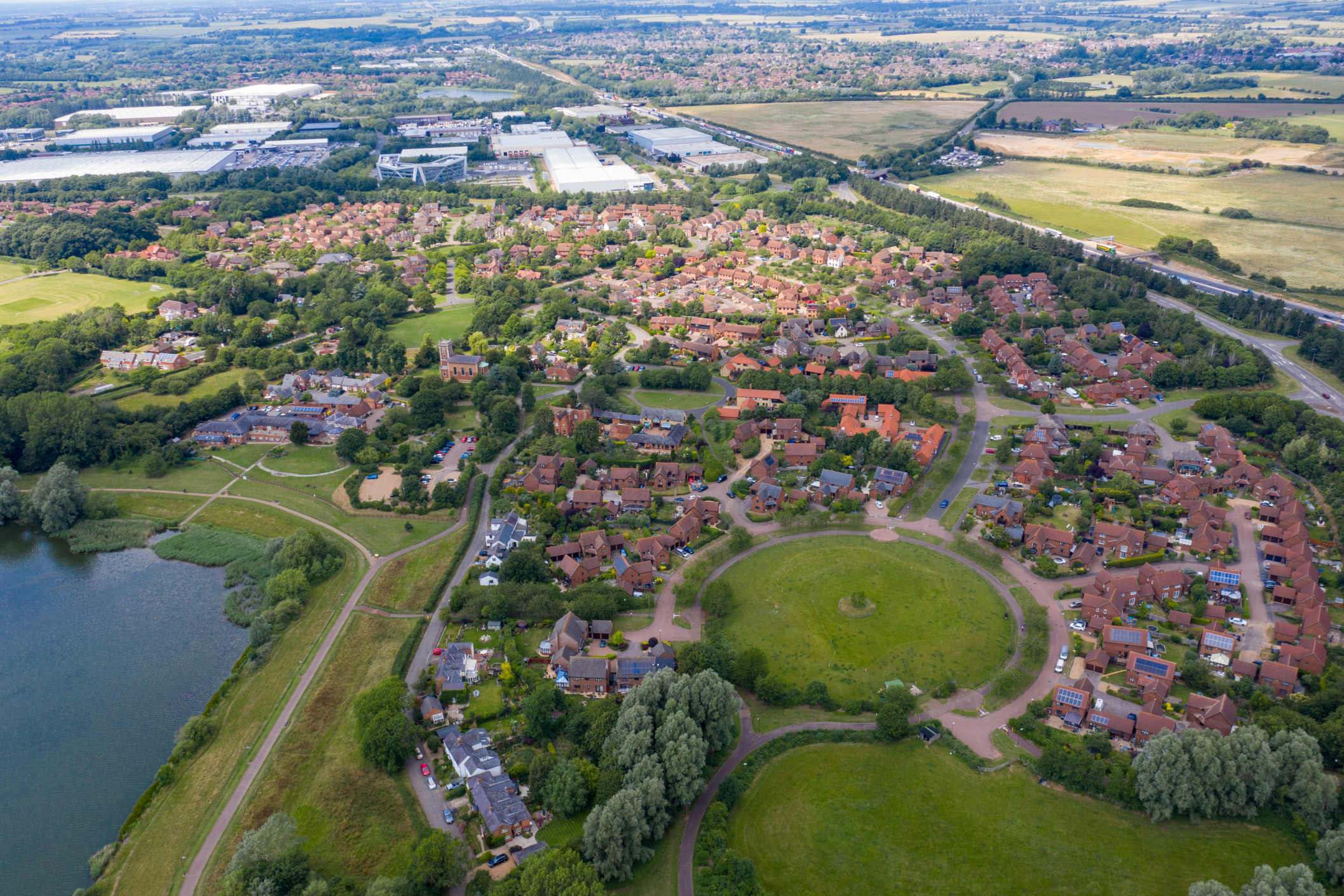 House prices in Milton Keynes
The average price of a property in Milton Keynes in the year to August 2021 was £298,331 according to Dataloft Inform – a rise of 9% on August 2020.
Average costs by property type in Milton Keynes
Detached house: £469,861
Semi-detached house: £285,503
Terraced house: £241,682
Flat / apartment: £139,412
Property to rent in Milton Keynes
Rental properties in Milton Keynes include modern flats and apartments close to the centre of town, as well as late 20th century houses and new builds.
Some period properties can be found in older parts of the town, like New Bradwell which is home to lots of stunning Edwardian homes.
Rental prices in Milton Keynes
The average monthly rent for a property in Milton Keynes was £999* in August 2021.
The growth of Milton Keynes over the past 20 years has made it a popular area for buy-to-let investors.
Yields of up to 4%-5% are available from rental properties in the town, with strong demand from young professionals commuting to London and students studying at the Open University and the University of Bedfordshire's MK campus.
*Prices from Dataloft Inform August 2021
The best schools in Milton Keynes
Milton Keynes has some of the best schools in Buckinghamshire, making it a great choice for families looking to buy or rent in the area.
As of September 2021, more than 10 primary schools in the town were rated 'Outstanding' by Ofsted, including:
Shepherdswell Academy
Loughton Manor First School
Stanton School
Glastonbury Thorn School
Two Mile Ash School
Ashbrook School
Caroline Haslett Primary School
Middleton Primary School
New Bradwell Primary School
Greenleys Junior School
Howe Park School
Haversham Village School
Eleven secondary schools, meanwhile, were rated 'Good', including:
The Milton Keynes Academy
St Paul's Catholic School
Denbigh School
Oakgrove School
The Hazeley Academy
Shenley Brook End School
Ousedale School
The Radcliffe School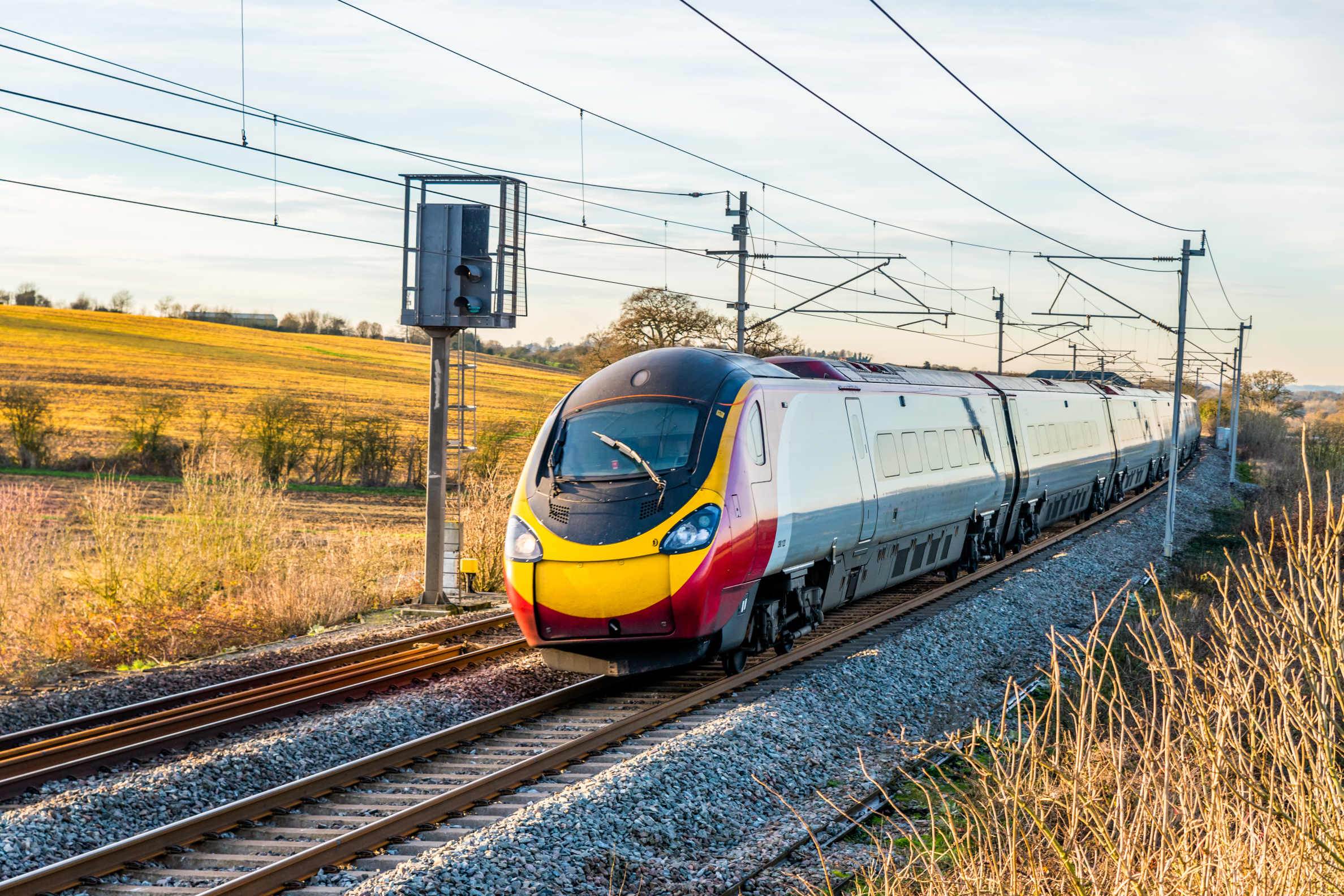 Milton Keynes transport links
Milton Keynes' grid system means residents are never more than a six-minute walk from a grid road bus stop and the road network around the town means there is often very little congestion.
Milton Keynes also has three railway stations within its wider area – Milton Keynes Central, Wolverton and Bletchley.
Milton Keynes rail links
Trains from Milton Keynes Central to London Euston take just 36 minutes, while services from Wolverton and Bletchley both reach Milton Keynes Central in just 15 minutes.
Direct trains are also available to Birmingham New Street, reaching the Second City in just over an hour.
Milton Keynes road links
The M1 motorway runs to the east of Milton Keynes, offering superb connections to London and East Midlands, as well as for the M6 to the West Midlands and the North West.
The A421, meanwhile, connects Milton Keynes both with the M40 for Oxford and Bedford to the east.
Milton Keynes airport links
London Luton Airport is just under 20 miles from Milton Keynes, offering flights across the globe.
Five of the best pubs in Milton Keynes
Rural beer gardens and town centre gastropubs are all on offer in Milton Keynes. Here are our top-five MK pubs…
1. Ye Old Swan
Located in Woughton on the Green, close to the green space of Ouzel Valley Park, Ye Olde Swan dates back to Tudor England.
The venue's Sunday roast is extremely popular – especially in its large beer garden during the summer months.
2. The Old Red Lion
The Old Red Lion can be found in the village of Great Brickhill, just outside Milton Keynes.
The pub dates back to the late 1500s and is a real staple of the community, offering superb food and drink in a comfortable and welcoming setting.
3. The Old Beams
The Shenley Lodge area of Milton Keynes is close to the A5 and Milton Keynes Central station, and the grid square's focal point is most definitely The Old Beams.
The pub was rebuilt in 2007 after a devastating fire, but it lost none of its character, offering a menu of classic British dishes and locally brewed ales.
4. The Prince George
The Prince George has been serving great food and cold pints in the Tattenhoe area of Milton Keynes since 2014 and was named after the birth of the Duke and Duchess of Cambridge's first son.
A large outdoor seating area, grilled meats, and wine from across the world await you.
5. The Cross Keys
The Cross Keys in Woolstone is a traditional thatched English pub dating from the 16th century.
Lovingly refurbished in 2018, the pub is a stunning mix of the modern and traditional and offers classic pub food alongside an extensive real ale menu.
The best restaurants in Milton Keynes
Milton Keynes is packed with great places to eat. Here are our top-five restaurants in the town…
1. The Olive Tree
Close to Milton Keynes Central station in the heart of town, The Olive Tree is among Milton Keynes' most popular restaurants.
The venue offers classic Turkish and Mediterranean dishes, as well as a wide range of vegetarian and vegan plates.
2. Marco Pierre White Steakhouse
Marco Pierre White was the first British chef to be awarded three Michelin Stars and the steakhouse at Stadium MK is the latest addition to his restaurant empire.
The venue offers a dining terrace with views across the pitch at the MK Dons' home and promises prime steak cuts alongside a traditional Sunday roast.
3. Miller & Carter
Milton Keynes is blessed with two classic steakhouses from Miller & Carter – one in the town centre and the second in Shenley Church End.
The venues offer hand cut British and Irish steaks with an array of indulgent sides and extensive drinks menu.
4. Brasserie Blanc
Featuring a menu inspired by renowned French chef Raymond Blanc, Brasserie Blanc in the centre of Milton Keynes offers opulent, rich dishes like roasted halibut with Champagne sauce and slow-cooked boeuf bourguignon.
The venue also boasts an outdoor seating area for al fresco dining.
5. Browns Bar & Brasserie
With a stunning outdoor terrace and a delicious cocktail menu, Browns is perfect for lunch, dinner or even afternoon tea.
The restaurant also holds regular steak and lobster nights and serves up a classic British roast on a Sunday.
Things to do in Milton Keynes
Milton Keynes is certainly not short of luscious outdoor space and one of the best places to start is Bletchley Park.
Not only does the country estate offer wonderful walks and perfect picnic spots, it's also packed full of history.
During the Second World War, the estate was the base for Allied codebreakers and that rich heritage is now on display through some fascinating exhibitions.
Another prime piece of green space is Caldecotte Lake, which is best known as the site where a 150million-year-old dinosaur skeleton was discovered.
The lake offers a beautiful piece of tranquillity and is a real haven for wildlife.
Another place to discover the history of Milton Keynes is the town's museum.
The venue displays a wide range of artifacts that were discovered when many farms and factories were closed to make way for the town's development in the 1960s and 1970s.
Food lovers, meanwhile, can take in the sights, sounds, and smells of the Milton Keynes Food Festival each September, where local craft food makers and drink producers display and sell their various delights.
Shoppers are well catered for, too, with centre:mk offering a huge number of retail outlets and restaurants under one roof in central Milton Keynes, including John Lewis and Marks and Spencer.
Midsummer Place, meanwhile, is home to the likes of Jack & Jones, Hugo Boss, Next and H&M and can be found just around the corner from centre:mk.
Finally, sports fans should take in an MK Dons match at Stadium MK, with the club's men's team in League One and the women's team playing in the FA Women's National League South.
Stadium MK also hosted games in the 2015 Rugby World Cup and holds regular England under-21s matches alongside professional darts, snooker and concerts by the likes of Take That and Rod Stewart.