Area Guide: Derby
Derby's role and growth during the Industrial Revolution culminated in the town being granted city status in 1977. Since then, its popularity has grown with property hunters looking for a central base, alongside superb links to the countryside and the other major towns and cities in the UK.In this Derby guide, we'll tell you everything you need to know about the city, where to live and how much it costs to buy a property.We'll also highlight Derby's best schools, pubs, and restaurants, and showcase the area's superb transport links.
Where is Derby?
Derby is in the East Midlands and is the only city in the county of Derbyshire.
The city is 15 miles west of Nottingham and 40 miles north east of Birmingham in the West Midlands.
Derby is close to the Peak District National Park and 28 miles south of Derbyshire's largest town, Chesterfield.
What is Derby famous for?
Derby played a key role in the Industrial Revolution of the 18th century and was home to some of the UK's first spinning mills and factories.
The 19th century saw the then town become the centre of the British railway industry before transport manufacturer Rolls Royce arrived in the early 1900s and Toyota followed in 1989.
Is Derby a nice place to live?
Derby frequently features in surveys revealing the best places to live in the UK.
In 2020, the city was named the best city in the UK for young people, while Derby was named the UK's most affordable city for buyers in 2021.
The best places to live in Derby
City centre
Derby city centre offers a wide variety of properties for both families and young professionals.
The city's three distinct areas – Cathedral Quarter, St Peter's Quarter and Intu Derby – tell a story of Derby's growth through the ages and offer buyers and renters traditional homes and more modern apartments.
In the two quarters, you'll find some listed former railway cottages among the converted industrial buildings that are now loft-style flats and apartments.
Derby city centre also offers buyers and renters classic red brick two-up, two-down Victorian terraces in streets like Webster Street and Spring Street.
Chaddesden
Chaddesden was historically a separate village but is now one of Derby's most popular suburbs.
Located to the east of the city centre, Chaddesden offers family buyers a large number of pre-World War II semi-detached houses, as well as smaller Victorian terraces more in line with those in Derby city centre.
Chaddesden Park provides those living in the area with a superb open green space, alongside easy access to Nottingham via the A52.
Alvaston
South east of the city centre, Alvaston is close to the A6 and A50 Derby Southern Bypass, making it a great option for commuting buyers or renters.
The area offers lots of 20th century family homes alongside some period properties from the Victorian era.
Mickleover
On the western side of the city, Mickleover is a large village close to the A38.
Expect to find large houses from the inter-war period, as well as some stunning Victorian family homes along the B5020 Station Road.
Darley Abbey
North of the city and with Darley Park and the River Derwent prominent features of this popular suburb, Darley Abbey is another great option for families.
The area is home to lots of 1920s and 1930s family homes, with many of the best on wide leafy streets like Broadway.
Large Victorian and Edwardian houses and conversions, meanwhile, sit imposingly over the main Duffield Road through Darley Abbey, while traditional cottages are available around the river on roads like Darley Street.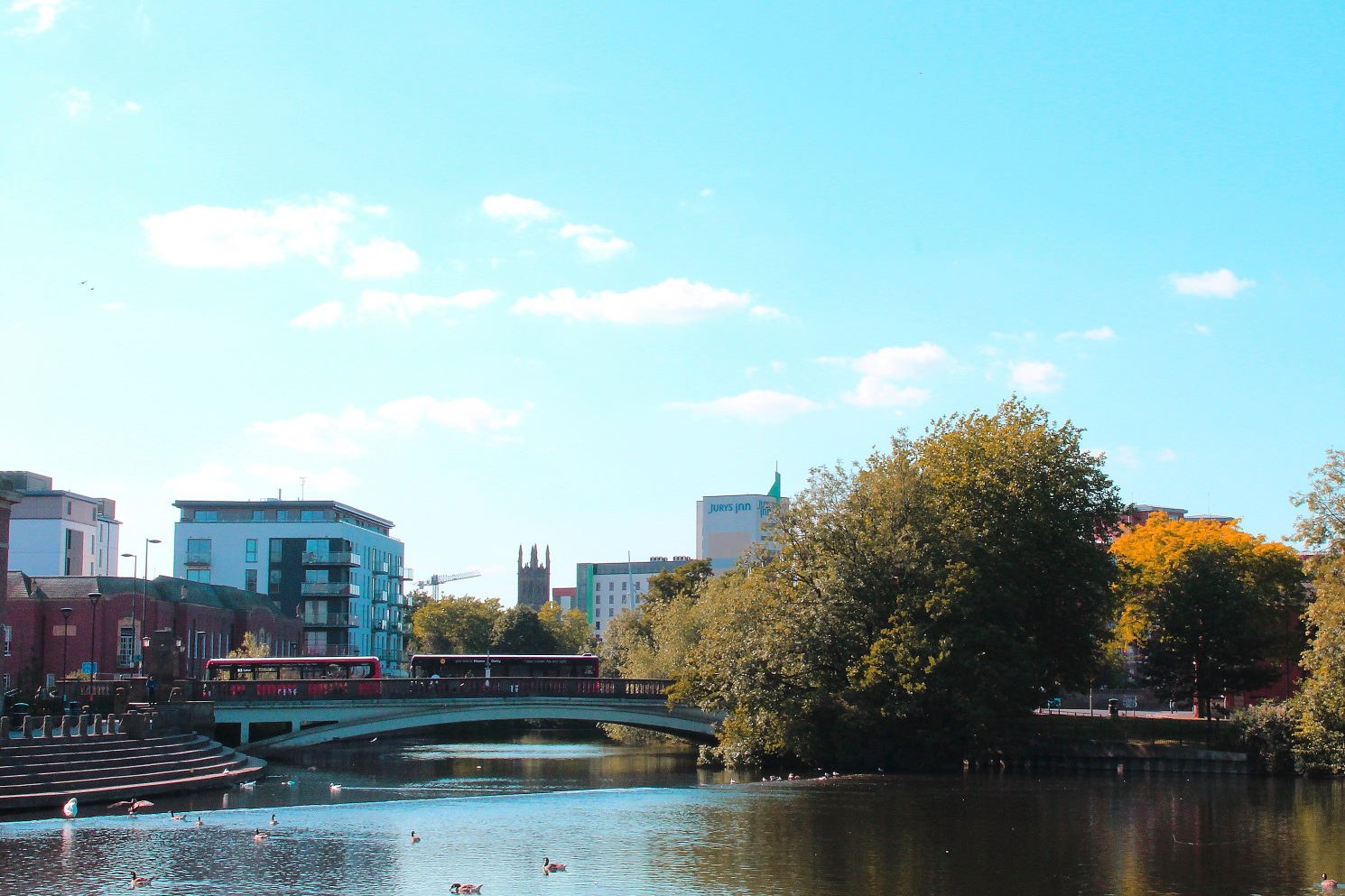 House prices in Derby
The average price of a property in Derby in the year to August 2021 was £195,536 according to Dataloft Inform – a rise of 6% on August 2020.
Average costs by property type in Derby
Detached house: £306,886
Semi-detached house: £181,002
Terraced house: £139,527
Flat / apartment: £100,480
How much you'll pay in council tax
A Band A property in Derby will cost you just over £1,200* a year in council tax.
Common Band C and D properties, meanwhile, cost between £1,600* and £1,900* per year, while the most expensive Band H homes cost just under £4,000*.
*For year April 2021 to March 2022. Prices from derby.gov.uk
Property to rent in Derby
Rental properties in Derby include a huge number of flats and apartments in the city centre, as well as family homes in suburbs like Chaddesden, Alvaston and Darley Abbey.
Rental prices in Derby
The average monthly rent for a property in Derby was £640* in August 2021.
Buy-to-let investors, meanwhile, can expect yields from 5% upwards from rental properties in Derby, alongside plenty of demand from young professionals and students studying at the city's university.
*Prices from Dataloft Inform August 2021
Primary schools in Derby
Derby is a popular area for families thanks to its superb primary schools.
Schools in the city rated 'Outstanding' by Ofsted include:
Hardwick Primary School
St Giles' School
Lawn Primary School
Wren Park Primary School
Wyndham Primary Academy
Griffe Field Primary School
Schools rated 'Good', meanwhile, include:
Becket Primary School
St Mary's Catholic Voluntary Academy
St James' CofE Infant School
St Joseph's Catholic Voluntary Academy
Rosehill Infant and Nursery School
Ashgate Primary School
Markeaton Primary School
The Bemrose School
Secondary schools in Derby
Derby is home to a number of 'Outstanding'-rated secondary schools, including:
Landau Forte College
St Clare's School
Ivy House School
Littleover Community School
The University of Derby, meanwhile, offers undergraduate and post-graduate courses to around 28,000 students every year.
Derby transport links
Derby is one of the most central cities in the UK and offers superb links to the towns and cities across the country by road and by rail.
Derby rail links
Direct trains from Derby to Nottingham take 23 minutes, while services to Leicester take half-an-hour.
Trains from Derby to Birmingham New Street, meanwhile, arrive in the Second City in under an hour, with Sheffield 30 minutes away by rail and Leeds just over an hour.
London trains from Derby to St Pancras arrive in the capital in around 90 minutes.
Derby road links
The M1 motorway runs to the east of Derby and offers links to Sheffield and Leeds in the north and London in the south.
Leicester, meanwhile, is accessible via the M1, while the A6 runs north west to Manchester.
Neighbouring city Nottingham is around 30 minutes away via the A52.
Derby airport links
East Midlands Airport is around 20 minutes' drive south east from Derby and offers flights across Europe and to the Caribbean.
Five of the best pubs in Derby
Derby offers pub fans everything from traditional country venues to modern, sleek city centre bars. Here is our top-five…
1. Ye Olde Dolphin Inne
In the heart of the city alongside the River Derwent, Ye Olde Dolphin Inne is officially Derby's oldest pub.
With its timber beams dating from the 1500s, the venue is a real step back in time.
2. The Greyhound
Dating from the 18th century but now a fully renovated 'smoke and craft house', The Greyhound is located just outside of the city centre.
The venue offers a beer garden and terrace and plenty of food options to pair with a wide range of craft ales.
3. Exeter Arms
Another city centre venue steeped in history, The Exeter Arms can be found on Exeter Embankment close to the River Derwent.
The venue is a five-time winner of 'Best Pub' in the Derby Food & Drink Awards and offers an extensive list of craft ales alongside a highly-rated food menu.
4. Silk Mill
On the corner of Silk Mill Park in the city centre, Silk Mill is a cosy pub with a stunning outdoor area, great menu, and hugely popular Sunday Roast.
The venue is also known for its artisan ciders alongside traditional cask ales.
5. Five Lamps
An ever-present in the Good Beer Guide since 2012, Five Lamps can be found on Duffield Road in Darley Abbey.
For traditional ale lovers, the venue is a dream – offering 11 cask ales on pump at any one time.
The best restaurants in Derby
Derby has it all when it comes to great restaurants, from classic British fine dining to colourful Indian and Asian cuisine. Here is our top-five…
1. Darley's
Located in a former mill on the River Derwent, Darleys serves classic British and European dishes using local ingredients.
Its outdoor terraces are superb for warm-weather dining and its two AA rosettes make it a serious player on the Derby culinary scene.
2. The Wonky Table
The Wonky Table can be found in Derby's Cathedral Quarter and is best known for its vegetarian and vegan dishes.
The venue even holds a regular vegetarian night and is a quirky, fun place to enjoy a meal in the city.
3. The Dining Room
A newcomer to Derby, The Dining Room has quickly established itself as one of the city's most popular restaurants.
Run by head chef Simon Bates, the venue's menu includes classic British dishes like Derbyshire Fillet of Beef and roast pork belly.
4. Brown's Restaurant
Family-run Browns is located in Littleover, south west of the city centre, and offers a range of great lunch options using locally-sourced ingredients.
The venue is also known for its extensive wine list, with bottles from New Zealand, Australia, Italy, South Africa, Chile and America.
5. Anoki
Anoki opened its doors in 2003 and is still going strong today thanks to its location and highly rated Indian menu.
The restaurant is located in Derby's old Picture House, with its gilded, vaulted ceiling a unique feature alongside a menu that features classic Indian and Bangladeshi dishes.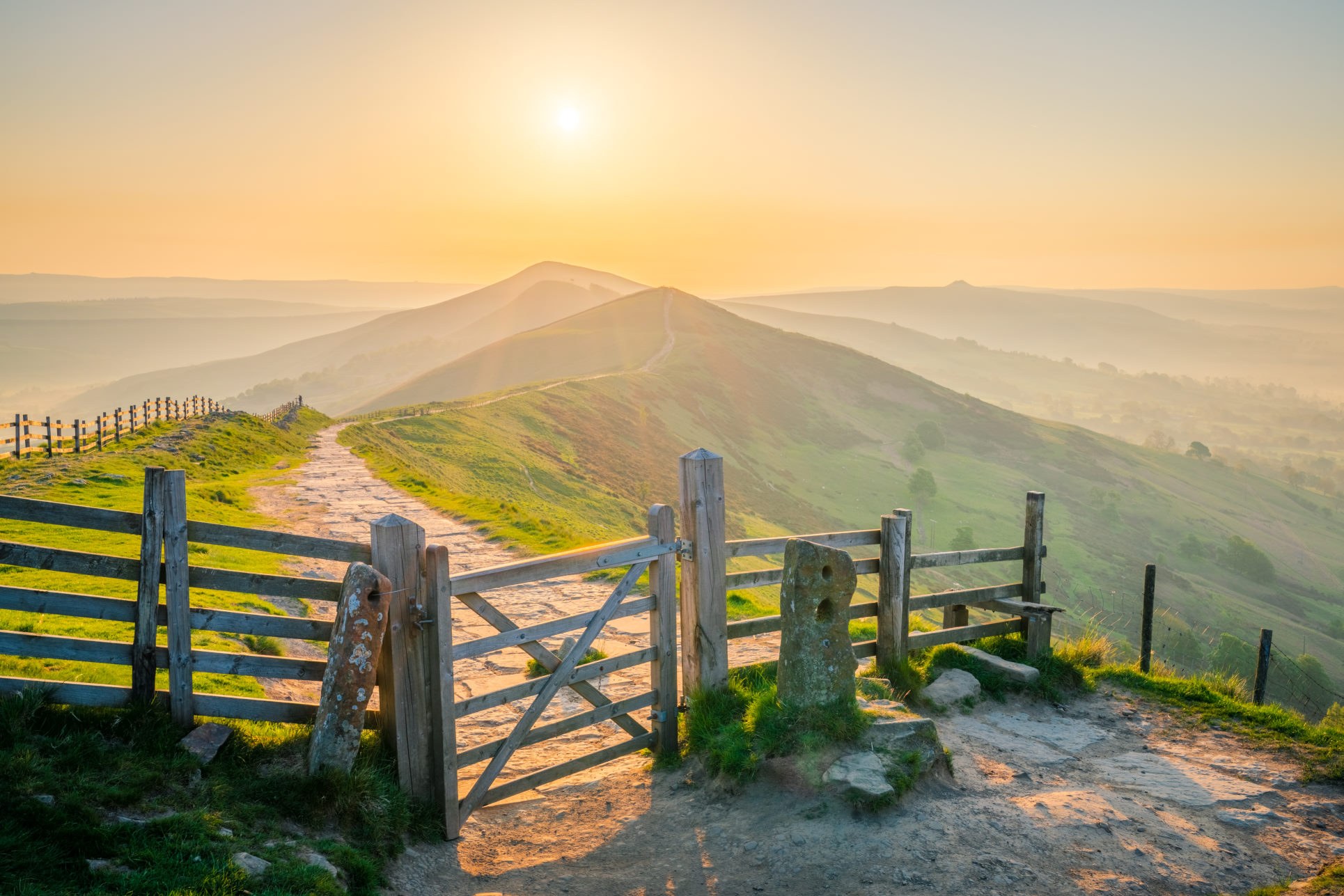 Things to do in Derby
Derby's rich history is best summed up through a visit to the city's stunning cathedral.
Climb the 180+ steps to the top of the tower and you'll get some of the best views of the city and surrounding area.
For a taste of Derby's Industrial Revolution past, head to the city's Silk Mill, which now showcases stunning photography and artwork from the mill's past.
Derby's location close to the Peak District National Park also makes it a superb spot for lovers of outdoor space, walking, cycling and horse riding.
Chaddesden Park, Darley Park, Racecourse Park, Alvaston Park, Derby Arboretum and Markeaton Park are also wonderful green spaces to explore closer to the city centre, with play parks for the children and an array of wildlife.
Shoppers are spoiled for choice, too, with Intu Derby the city's main shopping centre.
The centre is home to more than 160 high street shops and a range of cafes and restaurants, while other popular shopping streets include St Peters Street and Exchange Street, where you'll find a mix of independent shops and high street brands.
Sport lovers, meanwhile, should head for Pride Park, the home of Derby County Football Club and the Derby Arena, which is home to a host of sports events, shows, exhibitions and some of the UK's best known stand-up comics.