Area Guide: Cardiff
The largest city in Wales and the 11th largest in the United Kingdom, Cardiff is a highly sought-after location for buyers and renters.In this Cardiff guide, we'll tell you everything you need to know about the city, where to live and how much it costs to buy a property.We'll also highlight Cardiff's best schools, pubs, and restaurants, and showcase the area's superb transport links.
Where is Cardiff?
Cardiff is in South Wales, on the banks of the River Severn's lower estuary where it meets the Bristol Channel.
The city is 14 miles south west of Newport and 41 miles south east of Swansea.
Cardiff is proud to be the capital city of Wales and the city offers quick access to the seaside areas South Wales has to offer, as well as the scenic views of the Brecon Beacons.
What county is Cardiff in?
Cardiff is part of the historic county of Glamorgan and between 1974 and 1996 was part of South Glamorgan.
As well as Cardiff, Glamorgan includes the towns of Barry, Bridgend, Cowbridge and Penarth.
What is Cardiff famous for?
Cardiff was made the capital of Wales in 1955 and is home to the Welsh government at the Senedd.
The creation of the Cardiff docks in the 1800s saw the then town grow quickly in tandem with its coal mining heritage.
Nowadays, the city is best known for its shopping, sport and culture, as well as being the administrative centre of the Welsh government.
Is Cardiff a nice place to live?
Cardiff was named Europe's third best city to live in, with only Oslo and Belfast ranked higher.
Quality of life in the Welsh capital is high and with great employment opportunities, superb amenities and great access to the rest of Wales and England, it's no surprise that the city's population has grown rapidly since the turn of the Millennium.
How much is the cost of living in Cardiff?
The cost of living in Cardiff is higher than many other parts of Wales, but is still 21% less than London, according to Numbeo.
The cost of rent, meanwhile, is more than 60% cheaper than the English capital.
The best places to live in Cardiff
Roath
North east of the city centre, Roath is a hugely popular suburb for young professionals and families.
Stone-built period properties sit on tree-lined streets, while plenty of amenities and the outdoor space of Roath Pleasure Gardens make this an ideal suburb for those looking to escape city centre living.
Llandaff
Close to the River Taff and around five miles north west of the city centre, Llandaff is another popular suburb known for its slower pace and quiet way of life.
Roald Dahl was born in Llandaff, where you'll find large period semi-detached family homes among Victorian bay-fronted terraces.
Cyncoed
Between the A48(M) and the M4 motorways in north east Cardiff, Cyncoed is one of the city's most affluent suburbs.
Expect to find large detached houses on big plots, as well as inter-war family semis on the roads surrounding Roath Park.
Lisvane
Five miles north of the city and just south of the M4, Lisvane offers buyers more modern 20th century family homes and great links to Cardiff and beyond.
Thornhill
Like neighbouring suburb Lisvane, Thornhill is home to a large number of modern family homes close to the M4 and Lisvane & Thornhill station, making it a great area for commuters.
Cardiff Bay
Cardiff Bay's array of modern, purpose-built apartments makes it hugely popular with young professional buyers and renters who want easy access to the city's vibrant nightlife.
Pen-y-lan
Between Roath and Cyncoed, Pen-y-lan is one of the best areas for Victorian properties, especially around Roath Recreation Ground.
Pontcanna
Just north of the city centre, Pontcanna is home to Sophia Gardens cricket ground and the open space of Pontcanna Fields and the River Taff.
Stone-built Victorian properties line the streets around the cricket stadium, while more modern family homes can be found close to Thompson's Park.
Penarth
The town of Penarth is south of Cardiff Bay and looks out on to the north shore of the Severn Estuary.
Perfect for families thanks to its easy commute back into Cardiff, Penarth offers superb Victorian and Edwardian properties on streets like Church Road.
House prices in Cardiff
The average price of a property in Cardiff in the year to August 2021 was £232,313 according to Dataloft Inform – a rise of 9% on August 2020.
Average costs by property type in Cardiff
Detached house: £388,800
Semi-detached house: £266,681
Terraced house: £217,763
Flat / apartment: £145,270
Property to rent in Cardiff
Rental properties in Cardiff range from the modern apartments of Cardiff Bay to the period homes of suburbs like Pontcanna, Pen-y-lan, Cyncoed and Llandaff.
Rental prices in Cardiff
The average monthly rent for a property in Cardiff was £779* in August 2021.
Buy-to-let investors, meanwhile, can expect yields of up to 5%-7% from rental properties in Cardiff, with strong demand from young professionals and students studying at the city's university.
*Prices from Dataloft Inform August 2021
The best schools in Cardiff
Cardiff's schools are among the best in Wales, with a host of primary schools carrying Estyn's 'Outstanding' rating.
Those include:
All Saints Primary
Birchgrove Primary
Gabalfa Primary
Howardian Primary
Llandaff City Primary
Llanedeyrn Primary
Marlborough Primary
Moorland Primary
Secondary schools in Cardiff rated 'Outstanding' include:
Cathays High School
Fitzalan High School
Cardiff High School
Cardiff transport links
Cardiff is well positioned for easy access to Wales and across the River Severn to England's largest towns and cities.
Cardiff itself is also well connected, with trains from Queen Street connecting the city with the suburbs, including Cardiff Bay and Llandaff.
Cardiff rail links
Direct trains from Cardiff Central station to Swansea take around 50 minutes, while services between the city and Newport take just 12 minutes.
Trains to Bristol Temple Meads take 50 minutes, while direct services to London Paddington take just under two hours.
Merthyr Tydfil is also accessible by train within an hour, with services also running direct to Llanelli from Cardiff Central.
Cardiff road links
The M4 motorway links Cardiff to England and the rest of South Wales, including Newport, Bridgend, Port Talbot, Swansea and Llanelli.
The A470, meanwhile connects Cardiff with Merthyr Tydfill and the Valleys.
Cardiff airport links
Cardiff Airport is 15 miles from the city centre, offering flights across Europe and to the Caribbean.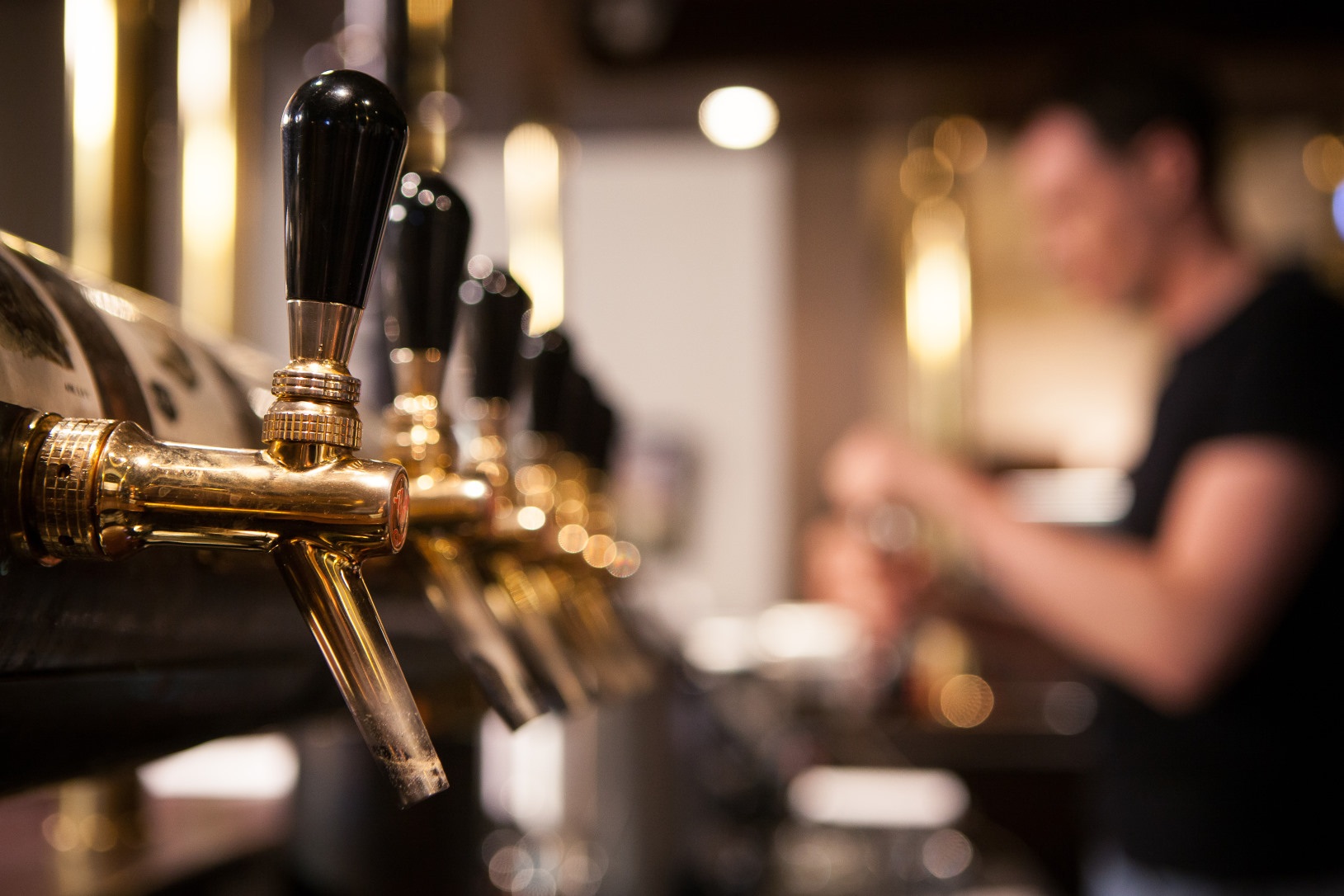 Five of the best pubs in Cardiff
City centre bars and pubs and traditional country-style haunts in the suburbs – Cardiff has it all when it comes to amazing pubs. Here is our top-five…
1. The Four Elms, Roath
The Four Elms is a glorious throwback, with its well-used pool table and traditional pub décor.
Its beer garden is among the best in the city and ale lovers flock here for a rotating menu of specialist brewers.
2. The Butcher's Arms, Llandaff
With a lovely, decked beer garden and vast drinks menu, the Butcher's Arms in Llandaff feels like a country pub, despite being within walking distance of Cardiff city centre.
The venue's food menu is also substantial and popular with locals.
3. The Grange, Grangetown
Located in Grangetown, close to the city centre, the Principality Stadium and Cardiff City Stadium, The Grange serves a unique range of real ales and has a superb menu of home-cooked food.
4. The Ty Mawr, Lisvane
The Ty Mawr's biggest selling point is its huge garden with views out to the Severn Estuary.
As well as the views, the venue offers classic pub food and a wide selection of drinks in a cosy, country setting.
5. The Old Arcade, Cardiff city centre
One of Cardiff's best known city centre pubs, it's packed on the day of a big rugby match.
It offers everything you would expect from a popular city centre pub, including a big menu and extensive drinks selection, as well as lots of historic Welsh rugby memorabilia.
The best restaurants in Cardiff
From fine dining to filling, homecooked fare, Cardiff's culinary scene rivals any UK big city. Here are our top-five restaurants in the Welsh capital…
1. Thomas by Tom Simmons
Welsh chef Tom Simmons was born in Pembrokeshire and his restaurant in Pontcanna is one of the finest in Cardiff.
Billed as French-style cooking with Welsh ingredients, Thomas is frequently fully booked, such is its popularity with Cardiff locals.
2. Heaney's
Heaney's in Pontcanna was opened in 2018 and is owned and run by executive chef Tommy Heaney.
Tommy is best known for his appearance on 'The Great British Menu' and his food is simple and seasonal, with a vast tasting menu among the favourites on offer.
3. The Ivy
Part of the chain of restaurants that began with the iconic West End eatery in London, The Ivy in Cardiff Bay offers breakfast, a la carte and weekend brunch menus, as well as afternoon tea and an array of cocktails.
4. Dusty's
Located in Canton, close to the River Ely, Dusty's Pizzeria started life as a local market stall, but now has restaurants in both Cardiff and Barry.
The venue offers Neapolitan pizza cooked in wood fired ovens and was voted 'People's Favourite' in the Food Made Good Awards.
5. The Heathcock
The Heathcock can be found in Llandaff and focuses on locally sourced meat, game and vegetables, bringing true Welsh cooking to the capital.
Its lunch menu includes lamb sweetbreads, fried pollock and baked lemon sole, as well as a steak and ale pie for sharing.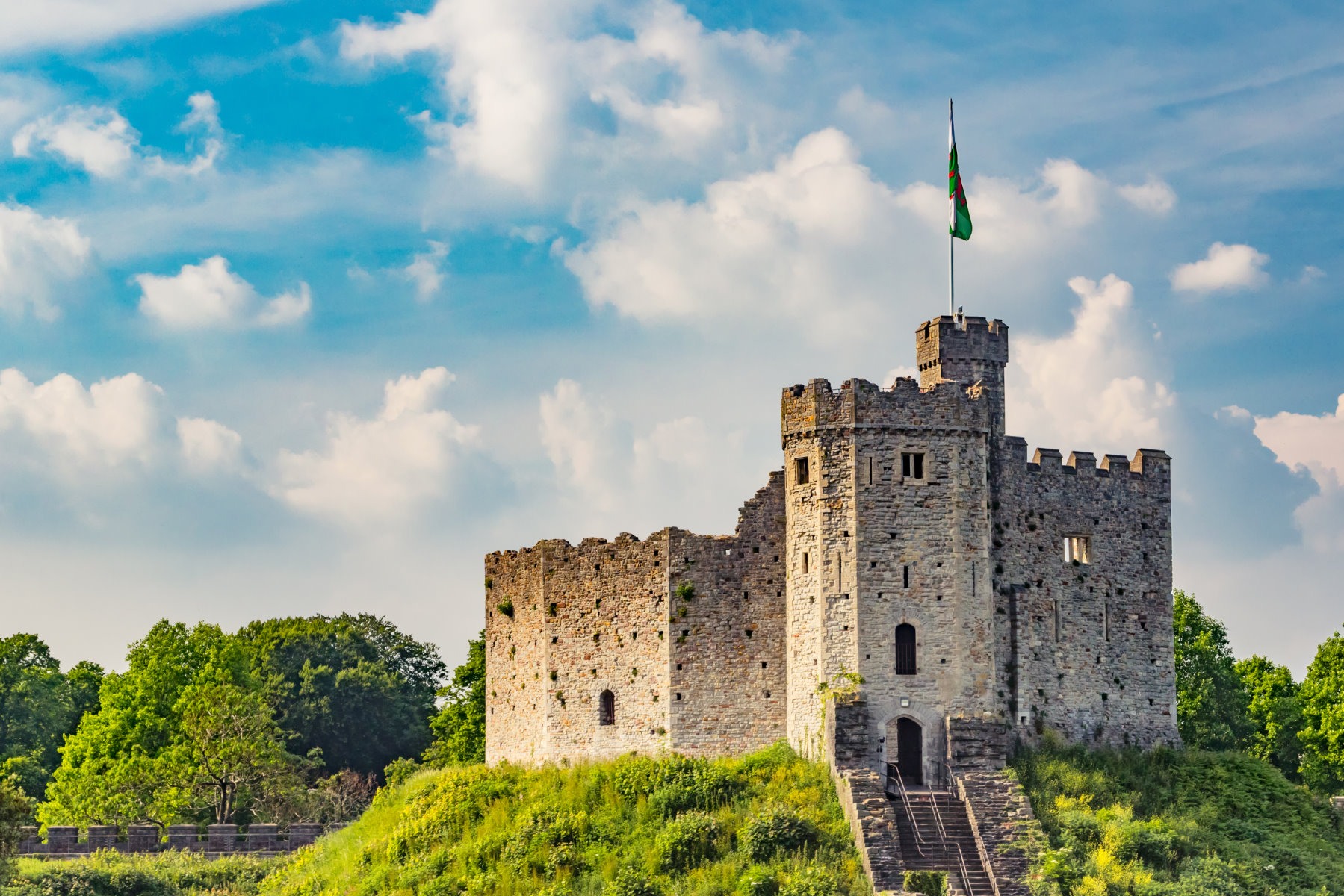 Things to do in Cardiff
Start with a visit to Cardiff Castle, the 11th century fortress that was built by the Normans.
Located in the heart of the city, a tour of the castle is well worth investing in – simply because its sheer size means you're always in danger of missing something.
For some relaxation in among the hustle and bustle of the city, head to Bute Park close to the castle. The park offers more than 100 acres of perfectly landscaped gardens to explore.
Llandaff Cathedral is also well worth a visit as one of the oldest Christian sites in Britain, with worship taking place since the sixth century.
Since its opening in 2006, the Senedd has been a focal point of Welsh politics in Cardiff.
The Senedd was built in a sustainable style and guided tours are the best way to explore this truly unique building in the city centre.
For a taste of Welsh sporting history, take a tour of the Principality Stadium, which has hosted Wales rugby for more than 20 years.
If you're lucky enough to be in the city on a matchday, you'll also see just how much the sport means to the country, as Cardiff transforms into a sea of red.
Across the River Taff to the western side of the city, meanwhile, is the home of Cardiff City FC, where the club hosts its English football league matches.
Finally, Cardiff is something of a shopper's paradise, with St David's Dewi Sant the biggest of the city's shopping centres.
St David's is home to more than 150 high street shops, restaurants, and cafes, while the Royal Arcade is Cardiff's oldest shopping centre, having been built in the 1850s.
Further vintage arcades can be found in the Castle Quarter, including High Street Arcade, Duke Street Arcade and Castle Arcade – all of which offer an array of vintage stores and craft shops – while Morgan Arcade is home to the oldest record store in the world, Spillers.
For local produce, meanwhile, head to Cardiff Market in the city centre and be sure to spend some time on Cardiff Bay exploring the eating and drinking venues by the waterfront.