Get an instant rental and sales valuation for your property
Get your FREE Hometrack Valuation Report worth £19.95 now
Request a viewing online
Search for your perfect home and request to book a viewing slot online by simply selecting 'Book viewing' on any property. See our guides on virtual viewings and In-person viewings during Covid-19.
Find your local property experts
Martin & Co has thousands of available properties to let and for sale throughout England, Scotland and Wales, so we're sure we can find the right property for you at the right price.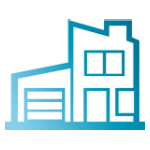 From tenant to buyer
If you've been used to renting properties for long periods of time, being in position to buy your own home can seem like a daunting and terrifying process. Our six tips will help guide you through the process.
Welcome to Martin & Co... Leading Property Specialists in Shrewsbury
We are proud to serve Shrewsbury and the surrounding areas, stretching as far as Telford - providing expert advice and support across the whole of the residential property market.
Directors Lindsey Medley & Andrew Rowson have recently taken over the Martin & Co business in Shrewsbury. Lindsey has over 20 years experience in the industry and full filled the role of Branch Manager for the previous owners. Andrew is a Chartered Building Surveyor and Facilities Manager and provides a wealth of experience in the property profession and construction industry. Alongside their valued team they provide professional guidance to local people, helping them to fulfill their property needs.
Shrewsbury town centre is renowned for its timber-framed black & white buildings, steep narrow streets and alleyways. It's popular with young professionals and families, and has many bars and award winning restaurants, and an excellent transport system.
The dedicated team at Martin & Co Shrewsbury is able to advise on all areas of sales, lettings and property management and, together they ensure you receive a truly tailor-made service to suit your individual needs.
If you're looking to buy or rent a property in the area or have a property to sell, please do get in touch with a member of our team who would be delighted to help.
Why not get the ball rolling with a free online valuation? Find out what your property is worth in a matter of minutes, and let Martin & Co Shrewsbury get you on the move.
Opening Hours
–

Monday

–

Tuesday

–

Wednesday

–

Thursday

–

Friday

–

Saturday
25 Shoplatch
Market Hall
Shrewsbury
Shropshire
SY1 1HS
Call 01743 340020
"Having been with Martin and Co, just creeping up on a year, As most of us know moving homes can be an absolute disaster. However could not ask for a better estate agent 10/10 ! straight from day one everything has just been an absolute breeze, Cheerful, helpful but also professional to when it comes to making your stay a great one. If I had to pick one attribute about Martin and Co its their dedication to making your new home a pleasant one. Its been a great year and to the day the Martin and Co team still deliver that friendly "Lets get it done quick and efficiently" Attitude. Highly Recommended."
"The friendliest letting agents in existence! My girlfriend and I are renting a house via Martin and Co in Shrewsbury, and at every step of the journey, all 3 members of staff have been incredibly helpful. Firstly, they are flexible around viewing times and answer all questions promptly. They will happily show you around a property more than once! Sorting out payments with them was easy and they are very transparent about the entire lettings process. They also provide you with all of the information you may possibly need about payments and terms. The communication received from Martin & Co Shrewsbury is second to none. Friendly, helpful, and even a good laugh! I would definitely recommend them to anyone."
"AFTER HAVING BAD SERVICE FROM EVERY OTHER ESTATE AGENT I HAVE USED IN SHREWSBURY, IT HAS BEEN A PLEASURE TO USE MARTIN AND CO.THEY HAVE PROVIDED A FAST, PROFESIONAL, FRIENDLY SERVICE TO MYSELF AND MY FAMILY. LOUISE IS LOVLEY AND HAS BEEN NOTHING BUT HELPFUL MAKING FINDING A NEW HOME SO MUCH EASIER FOR US.I HAVE ALREADY RECOMMENDED THIS FANTASTIC SERVICE TO OTHERS. THANK YOU MARTIN AND CO."
"Tracie was absolutely brilliant helping me move into a rented property in a very short timeframe. Couldn't have hoped for a more friendly and helpful estate agent!"
"I cannot fault the service I have received from Martin & Co Shrewsbury. From the excellent details on Rightmove that showed accurately the property I wanted, to the ongoing prompt and efficient management of my tenancy, I have no complaint at all. When I call in to the office, they are always happy to pop the kettle on and have a chat - the first time I went in, they sat for an hour and got to know me. I guess this is good news for landlords, as they can be sure that they are going the extra mile above what can be put on application forms. Their application fees were very reasonable, and the process was quick and easy. They have always communicated very well with me, and are happy to keep in touch via email or phone as suits my needs. All the staff in the office are approachable and friendly, and always seem keen to resolve any issues I might have. That said, there have been very few, as from a tenant's point of view, they are very on the ball with making sure that the properties they let are to a good standard, and well maintained. And after all that is said and done, they then leave you in peace to get on with enjoying your house - what more could I ask? A heartfelt thanks to Tracie and team from me. "
"This team is remarkable. They went to great lengths to make this experience fast, efficient, and painless. What a lovely bunch of people who have made such a impression on me."
Meet your local property team
Lindsey Medley
Director & Office Manager
Andrew Rowson
Director & Property Manager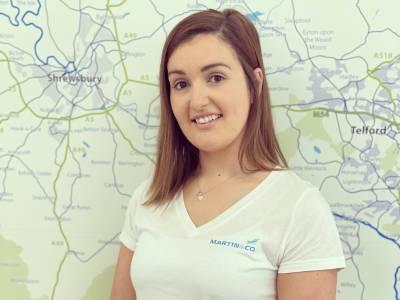 Natalie Swain
Sales & Lettings Coordinator