Area Guide: Leeds
Everything you need to know about living in Leeds
When it comes to northern powerhouses, they don't come much bigger than Leeds. But there's much more to this Yorkshire city than industry and economy. In this Leeds guide, we'll tell you everything you need to know about the city, where to live and how much it costs to buy a property. We'll also highlight the city's best schools, pubs and restaurants, and showcase the area's superb transport links.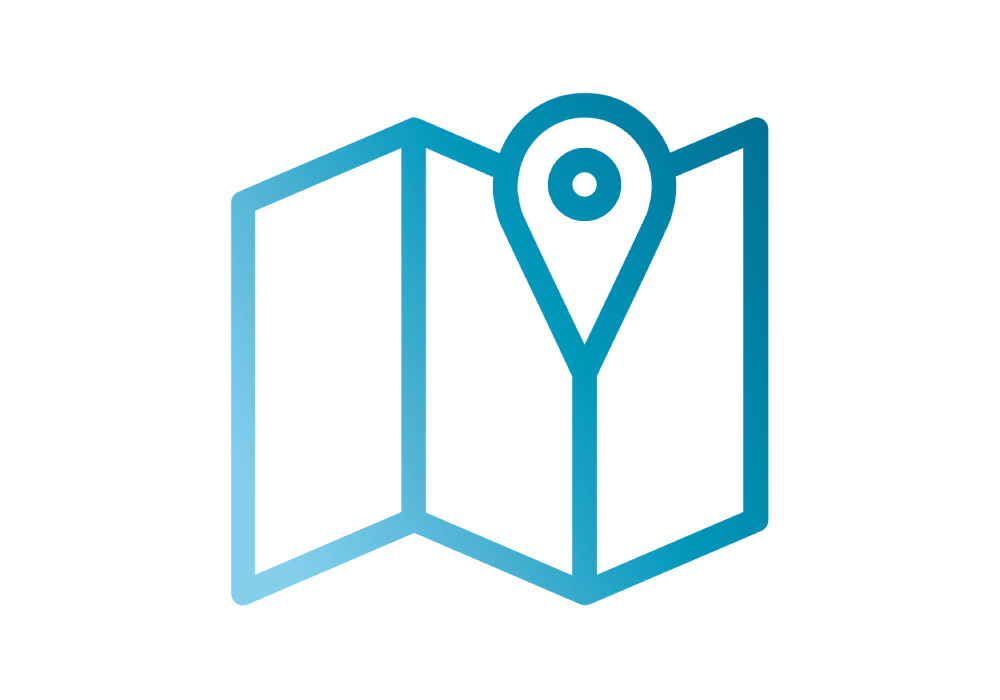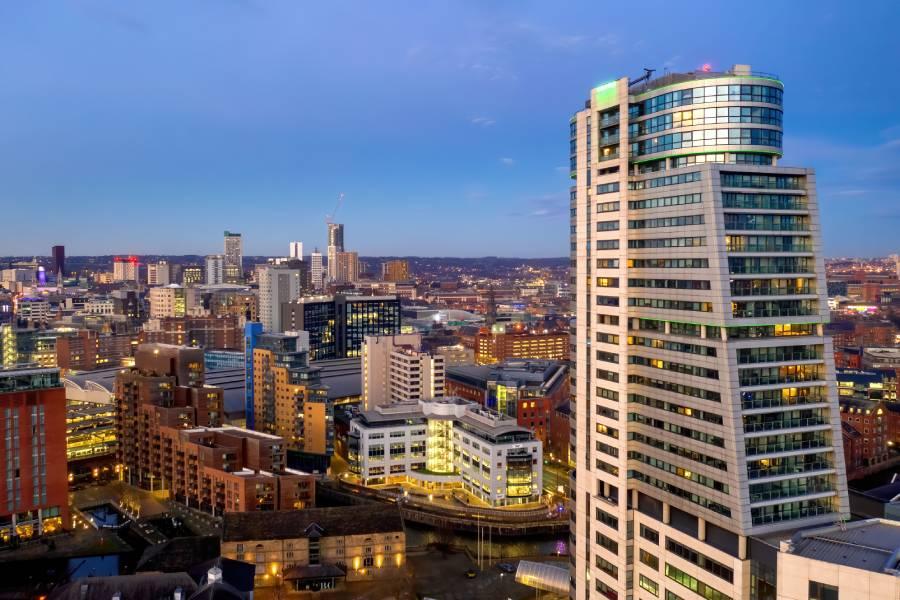 The Leeds area: Where is it?

Leeds is the largest city in West Yorkshire and sits on the River Aire in the eastern foothills of the Pennines. Just 20 miles from the stunning scenery of the Yorkshire Dales, Leeds is 45 miles north east of Manchester and flanked by fellow West Yorkshire cities Bradford and Wakefield and market town Dewsbury.
---
Is Leeds a good place to live?
Leeds is a superb place for both families and young professionals to lay down roots. Green suburbs, parks and excellent schools mean Leeds is ideal for families.
And Leeds' status as the second largest economy for finance and business services outside of London means it's a great place for graduates and professionals to build their careers.
---
Property for sale in Leeds: What you'll find
Leeds' rapid growth in the 19th century saw huge demand for property, with rows of good sized terraced homes dominating areas like Headingley and Kirkstall.
The mid to late-19th century also saw a good number of large Victorian villas emerge in the Chapeltown area alongside rows of terraced properties that remain popular today.
Many art deco-style properties were built in areas like Headingley and Chapel Allerton in the 1920s and 1930s, while late 20th century developments saw more properties constructed throughout the 1950s, 1960s, 1970s and 1980s. Modern developments since the turn of the millennium, meanwhile, have focused on the city centre, with striking student accommodation blocks and flats and apartments around Leeds Dock.
Where to live in Leeds
Leeds city centre and particularly the area along the waterfront of the River Aire are hugely popular locations for young professionals seeking lively, cosmopolitan urban living. For families, Leeds is also home to a number of popular suburbs and outer-city villages, including:

Headingley
Home to Yorkshire County Cricket Club, Headingley has always been a popular area with students from the University of Leeds. Considered one of Leeds' trendiest suburbs, though, the area is becoming home to more and more young professionals thanks to its own array of amenities and great transport links back into the city.
Horsforth
Just outside the city's ring road to the north west, Horsforth has remained one of Leeds' most popular suburbs for many, many years. The town has great transport links into Leeds city centre and is home to some of the city's best schools, making it a hugely popular area for families.
Chapel Allerton
Like Horsforth, Chapel Allerton is one of Leeds' most popular suburbs with young families. And with the city centre just a 10-minute drive away, it's also superbly located for city workers looking for an easy commute.
Roundhay
Roundhay is best known for its huge park, which hosts some of Leeds' most popular live events. A five-minute drive from Leeds City Centre, Roundhay is highly sought-after thanks to its green space, great schools and superb properties.
Alwoodley
Just outside the city ring road to the north, Alwoodley is one of the most affluent areas of Leeds. The properties that flank the golf clubs of Sand Moor and Moortown are among the area's finest.
Bramhope
Despite being just nine miles from Leeds city centre, Bramhope can feel like a world away from the hustle and bustle of the city. The village is nestled in rural West Yorkshire, just south of the Nitterdale Area of Outstanding Natural Beauty, so if rural tranquillity is on your wish list, Bramhope is definitely an area you should consider.
Otley
Just up the A660 from Bramhope is the market town of Otley, which is an area famed for its rural pubs and farmers markets on the doorstep of the Yorkshire Dales. And with Leeds city centre only a 30-minute drive away, Otley is an area that offers the best of rural bliss and big city convenience.
Meanwood
Meanwood is just north of Headingley and offers the same great access to Leeds itself, alongside modern amenities and a superb green space in Meanwood Park. The area is popular with young families, due to its location and superb primary schools.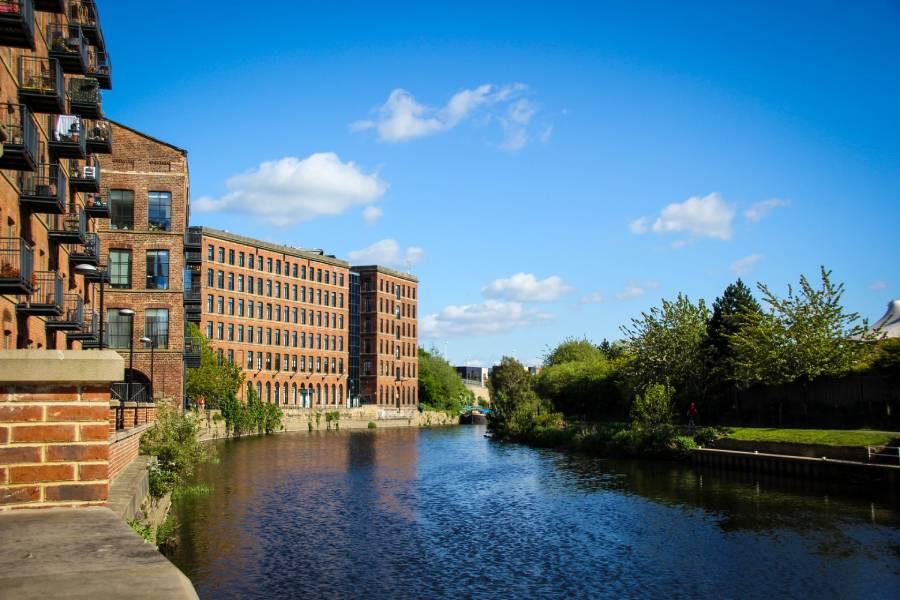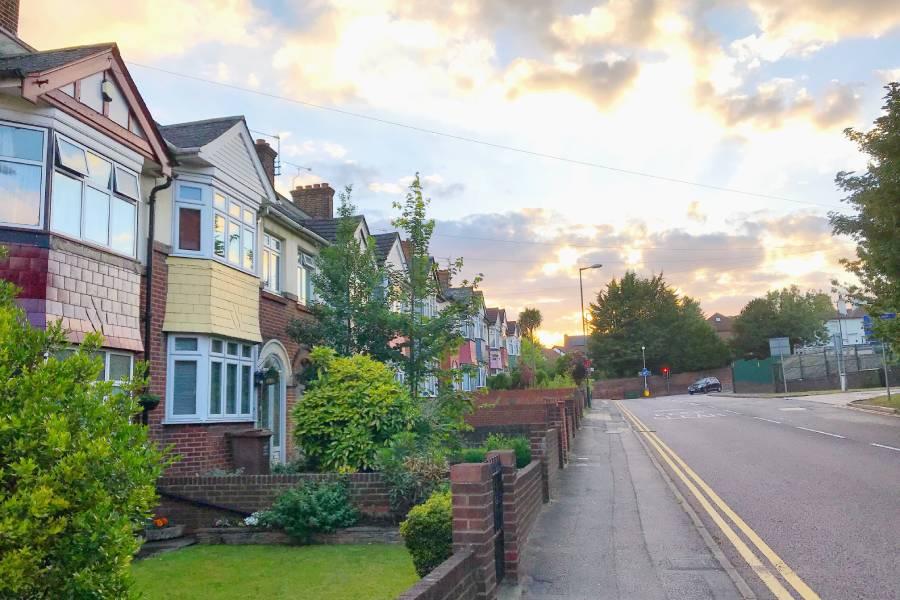 Is it expensive to live in Leeds?
According to Numbeo, the cost of living in Leeds is 23% less expensive than London, with rents in the city almost 60% cheaper than in the capital.
---
Property prices in Leeds
The average price of a property in Leeds in the year to April 2021 was £179,802, according to Dataloft Inform – considerably lower than the UK national average.
Property prices in Leeds grew by 3.6% in the year to April 2021, compared with 4.9% growth in Yorkshire and Humberside and 7% growth in England and Wales as a whole.
Average costs by property type in Plymouth:
• Detached house: £370,099
• Semi-detached house: £213,970
• Terraced house: £141,321
• Flat / apartment: £123,863
---
How much you'll pay in council tax
A Band A property in Leeds will cost you just under £1,000* a year in council tax. Common Band C and D properties, meanwhile, cost between £1,600* and £1,800* per year, while the most expensive Band H homes cost just over £3,500*.
*For year April 2021 to March 2022. Prices from leeds.gov.uk.
Property to rent in Leeds
Rental properties available in Leeds range from city centre apartments and purpose-built student accommodation to period family homes and post-war properties in the suburbs.
---
Rental prices in Leeds
The average monthly rent for a property in Leeds is £723*, which is a 1% rise on the previous year. Just over 70% of properties let in Leeds are flats, with the majority of tenants aged between 18 and 29.
Buy-to-let investors, meanwhile, can expect healthy yields of between 5% and 7% from rental properties in Leeds and its suburbs.
*Prices from Dataloft Inform, April 2021.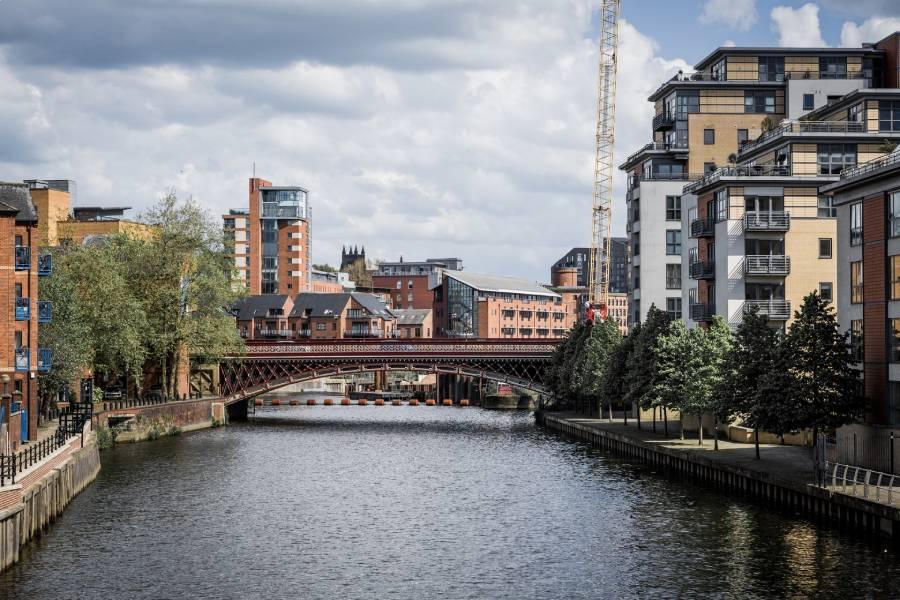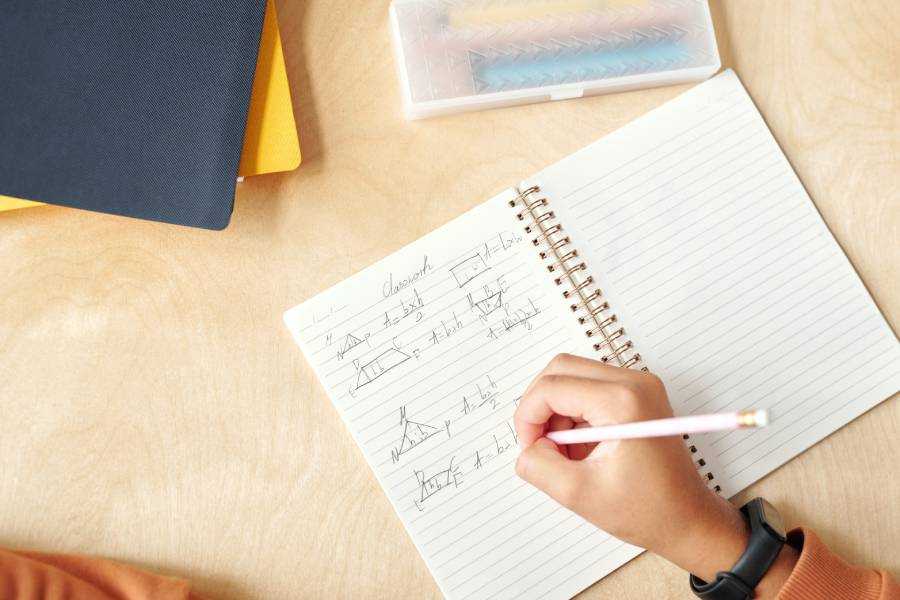 Schools in Leeds
Leeds and the surrounding suburbs are hugely popular with families – and it's easy to see why when you look at the area's schools. The Leeds area is home to no fewer than 42 'Outstanding'-rated primary schools, including:
• Alwoodley Primary School
• Beechwood Primary School
• Bramhope Primary School
• Horsforth Featherbank Primary School
• Meanwood CofE Primary School
• Roundhay School
• St Mary's Catholic Primary School, Horsforth
Seven Leeds secondary schools are also rated 'Outstanding' and these are:
• Allerton High School
• Garforth Academy
• The Morley Academy
• Roundhay School
• The Ruth Gorse Academy
• St Mary's Menston
• West Oaks SEN Specialist School and College
Leeds is also home to four universities – the University of Leeds, Leeds Beckett University, Leeds Trinity University and Leeds Metropolitan University.

---
Leeds transport links
Leeds is blessed with some of the best transport links in the UK, by road, rail and air. On the roads, the whole of West Yorkshire is accessible via the A58, A61, A62, A63, A65 and A660, while the M1 and M62 provide links to Hull, Manchester and the south, with the A1(M) connecting Leeds to the North East.
On the railways, Leeds New Street offers services to Manchester, Liverpool and London, with the forthcoming HS2 route set to provide trains to Birmingham in less than an hour and London in 90 minutes.
And with Leeds Bradford Airport providing domestic flights to Aberdeen and Belfast, as well as Europe, residents of Leeds are certainly well catered for on the transport front.

Leeds' best restaurants and pubs
As you might expect from a large city and expansive area, Leeds is definitely not short of great places to eat and drink.
---
Five of the best pubs
Whether you're looking for a vibrant city centre haunt, or a quiet rural pub, Leeds and the surrounding area has something for everyone.
1. Whitelocks Ale House - Whitelocks has been pulling pints in Leeds city centre for more than 300 years – easily making it the city's oldest pub. The venue has everything you could want, including a huge variety of cask ales and good, home-cooked food.
2. The Lamb & Flag - The Lamb & Flag was restored from a worn-down 19th century building and is home to a courtyard beer garden as well as a balcony and snug for private events. You can also expect a locally sourced, seasonal menu and a wide range of cask beers from Leeds Brewery.
3. The Adelphi - Built in 1901, The Adelphi sits next to the former Tetley Brewery site and was considered its flagship venue. The pub is worth a visit for its Victorian décor alone, but you can also expect to find Yorkshire ales on tap and generous portions of hearty food.
4. The White House - The White House in Roundhay has been serving great food and drink since the 1970s and is based in an old Edwardian family home with extensive grounds. That means plenty of glorious space to walk off a few pints and a wholesome lunch or dinner.
5. The Brownlee Arms - Named after the Brownlee brothers, who won Olympic medals in triathlon in 2012 the Brownlee Arms is based in Horsforth and serves great Yorkshire cask ales in a modern and cosy setting.

---
Five of the best restaurants
Leeds is home to a number of restaurants that carry a prestigious Michelin star, alongside many others that have been recognised in the organisation's annual guide.
1. The Man Behind the Curtain - If fine dining is supposed to be an experience, then The Man Behind the Curtain is getting it right. Run by acclaimed chef Michael O'Hare, the basement restaurant in Leeds city centre has one Michelin star and three AA rosettes – and all for dishes like chocolate pudding and pork rinds, and olives wrapped in edible cellophane!
2. HOME - Set in a former Victorian fish market in Kirkgate, HOME describes itself as 'relaxed' fine dining. Run by Masterchef semi-finalist Liz Cottam, the eatery features in the latest Michelin Guide and is best known for its 10-course taster menu which features Black Forest Duck – a clever play on the traditional gateau pudding.
3. Ox Club - Housed in the former textile mill at Headrow House in Leeds, Ox Club is known for showcasing UK produce like Swaledale lamb rump and langoustines from the North Sea. Everything is cooked using a solid fuel grill and the restaurant is featured in the 2020 Michelin Guide.
4. Crafthouse - Crafthouse offers dining with views across Leeds, thanks to its location on the fifth floor of the Trinity shopping centre. The restaurant offers classic British dishes and pays homage to Leeds' industrial history through its décor which is inspired by textiles and fabrics.
5. Tharavadu - Tharavadu has featured in the Michelin Guide and was named as one of the 10 best Indian restaurants in the country by TripAdvisor. The restaurant's menu is based on the traditional foods of Kerela on the south west coast of India, with deep flavoured rice and seafood very much the order of the day.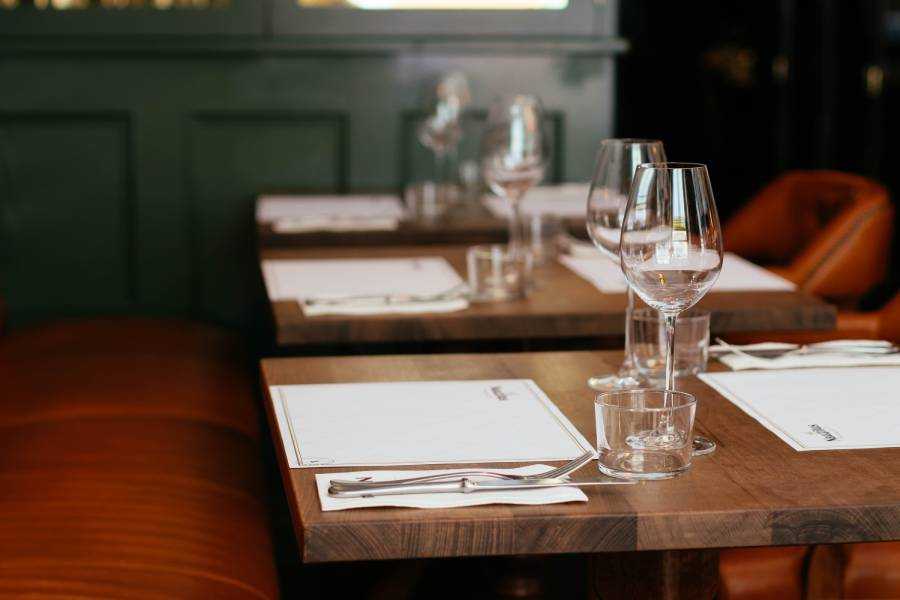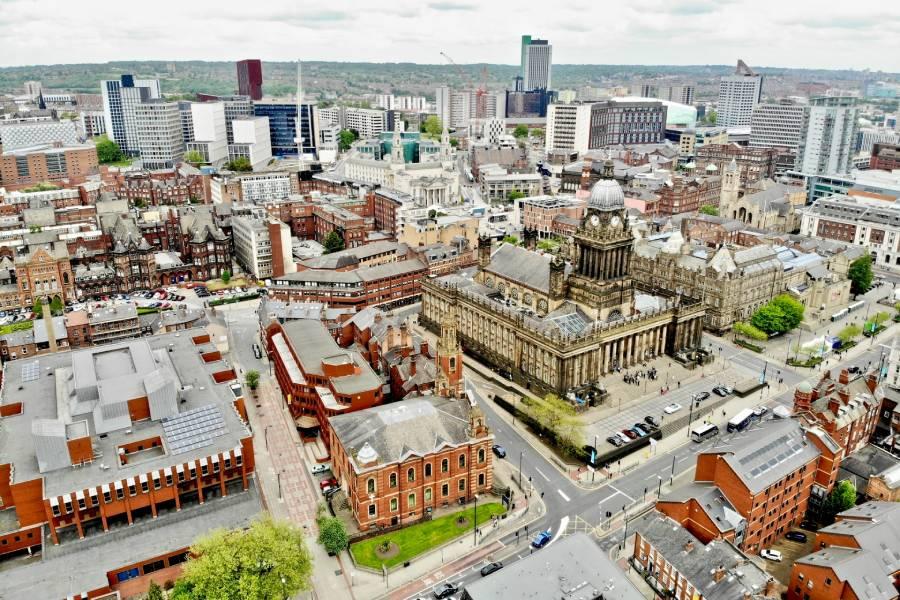 Things to do in Leeds
The best things to do in Leeds revolve around taking in the fresh air of West Yorkshire. Roundhay Park is a great spot for a picnic, walk or simply to take in some sunshine in the warmer months, while a wander around the ruins of Kirkstall Abbey is a journey back to 900 years ago.
For shoppers, there's Trinity Leeds with more than 120 shops, cafés and restaurants, as well as the traditional arcades of the city centre that are home to boutique local brands and luxury fashion houses like Louis Vuitton and Mulberry.
Leeds is also a haven for sport throughout the year, with Premier League football at Leeds United, Super League rugby from Leeds Rhinos and county and international cricket at Headingley.
And if you're keen to take in some of the city's history, visits to Kirkstall Abbey, Harewood House, Temple Newsam House and the Royal Armouries museum are musts.