Stoke-on-Trent and the surrounding area is fast becoming the number one investment hotspot and here are 5 reasons why The Potteries are so interesting for buy-to-let investment.
The area is enjoying a period of major investment
Just looking at Make it Stoke-on-Trent and Staffordshire we can see there will be investment of in excess of £2bn in the area over the next 5 years in retail, industrial and office projects including from the likes of Amazon, JCB and Jaguar Land Rover. Here at Martin & Co Stoke-on-Trent we know all about investment in the property market, and invest in our business to ensure that we are one of the leading investment agencies in the area. Our latest project is that we are exclusive agents for the 128 property Saxon Place development in Hanley. We have also marketed and sold student investment properties, and work to manage and advise large number of independent property companies and individual investors, and speak to them on a daily basis.
We all know what a tough year it has been and unemployment has increased in the area as it has across the UK but new jobs are being created as a result of this significant local investment...and we all know that new, well paid jobs are good for the local housing market.
Stoke-on-Trent is one of the top buy-to-let hotspots
Yes, this is one of the leagues that Stoke finds itself at the top of, indeed some say it is the hotspot of the moment. Rents are still lower than the UK average but so are property prices, which means that there is a lower point of entry for new and experienced investors and more opportunity to spread risk across a number of properties. There is a wide variety of stock from Victorian terraces through to new detached properties to fit individual investment criteria.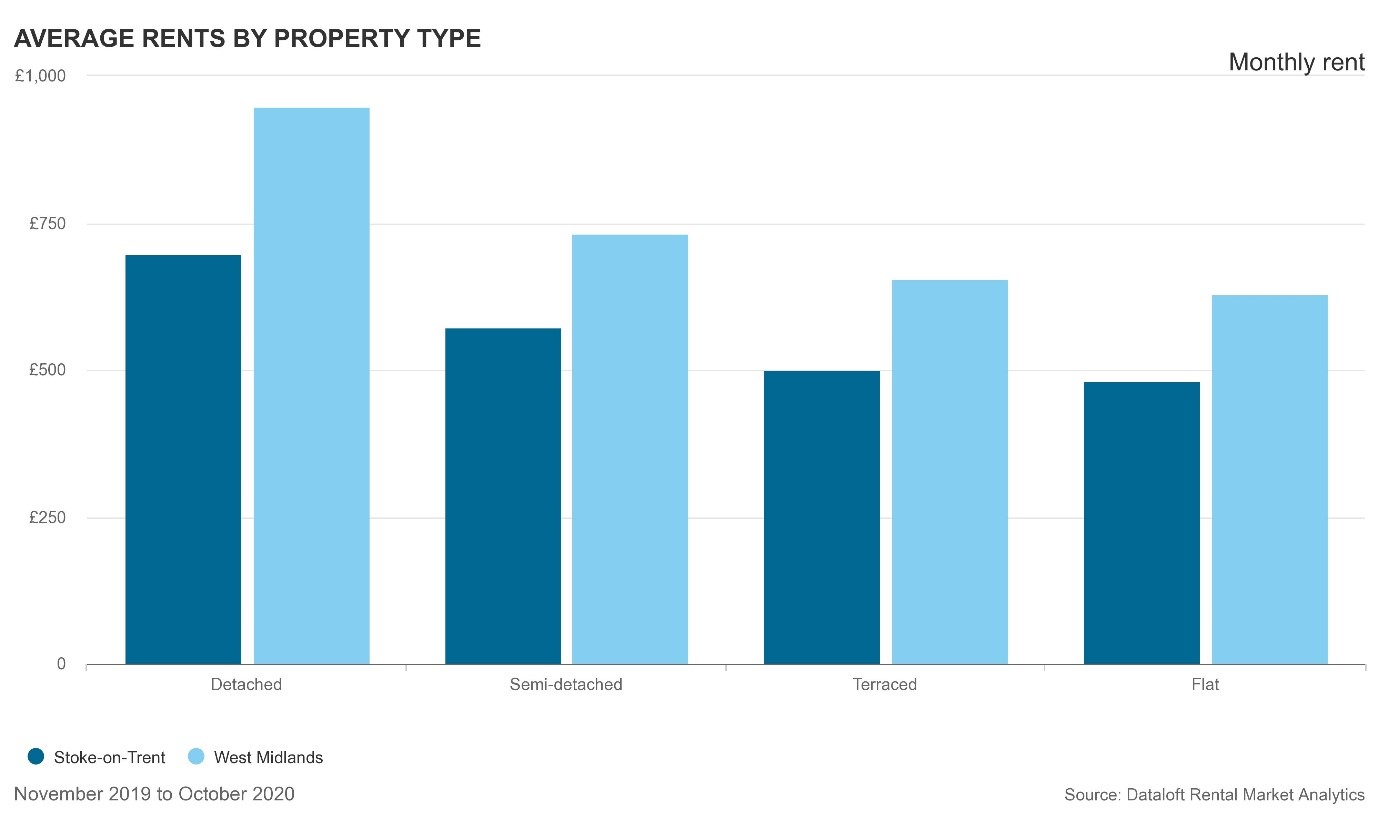 The rental market is strong but then it has been for many years, and we see steady growth rather than short term spikes followed by a short term drops in demand seen in other areas which means it is a more predictable market. It is also an area crying out for more "good quality" rental stock especially if aimed at the family market and overall demand shows no sign of slowing any time soon.
Those of us who live and work in the area are often guilty of taking the "we've heard it all before" point of view. However, the Master Plan that was put in place in 2011 is actually a work in progress and making a major difference. Councilor Daniel Jellyman summed it up when he said "Stoke-on-Trent is changing rapidly and there is a real confidence about the city now"
Big new developments detailed in the Master Plan are changing the skyline across the city, new housing developments are going up and major distribution centres will be going up across the area to take advantage of our enviable transport links.
Local property prices are still affordable
Stoke-on-Trent is still one of the most affordable parts of the UK to buy property, yes rents are perhaps lower than in other areas but as we have seen above the achievable yields are amongst the best in the country.

We are no longer the worst place to live in the UK!
In 2013 Stoke-on-Trent was voted as one of the worst 10 places to live in the UK, not something anyone from the area was particularly proud of and something that many people disputed. In a more recent survey by the comparison service uSwitch, Stoke-on-Trent had risen to the 83rd best place to live out of 138 cities. Whilst we are still in the bottom half this is a massive shift and proof that things are heading in the right direction. The Master plan along with investment and the improving employment situation means The Potteries is becoming a far more appealing place to live.
The city still has its problems but it has many things to shout about as well, it's not just oatcakes and the remnants of a once great pottery industry. We have new industries investing, a still vibrant pottery industry, new housing developments, 2 great local universities, a fantastic location for logistics, the beautiful Peak District on the doorstep and who knows it may not be too long before Stoke City FC are back in the premiership
What does this mean for property investment in The Potteries
The Investment and regeneration underway will make Stoke-on-Trent and the surrounding area a better place to live and will create new jobs which in turn will bring new people to the area and increase demand in the property market.
Here at Martin & Co we have many years of experience advising investors about the local market and will be delighted to hear from anyone looking to invest.