This post is part of the Martin and Co #FeatureFri Twitter initiate. On the last Friday of every month, a guest blog post is shared on the Martin & Co News section and within our social media channels. Check out all #FeatureFri guest blog posts on
Property Today.
This month's #FeatureFri is provided by
UKinsuranceNET
, an insurance broker who are invested in their customer's well-being and finding the best and most suited deal. They can help landlords find the right insurance specifically tailored to their needs and to protect them in many circumstances:
Letting your home can be a great source of income while keeping your investment for years to come. To make the most out of this experience though, you must be prepared and ready for all the things the world of property letting can throw at you.
Before any of that though, you need tenants. That's obvious right. Well to get the right tenants you need to be setting the right impression with your property. First choose which people you want to attract. By understanding who you are targeting and putting yourself in the shoes of your potential customers you can style your home accordingly.
So for example, a student will want a simple and easy to clean style, with the right furniture to help them study, whereas a young professional may prefer a sleeker, modern look. It's up to you which group of people will gain you the most business.
Not only will creating the right style attract people, it will also allow them to feel at home and stay for longer, which is great news for landlords. Now you have the people you want to attract in mind, it is time to prepare the property.
First impressions
The external view will be the first thing potential tenants will see before even stepping a foot in your property. This first impression is important. So get the lawn mower out, tidy up those borders and give the front door a lick of paint. It will make all the difference. Ensure you move away any bins so they're out of sight. Repair any obvious cracks in the exterior plaster and most of all make sure the house number is visible. You don't want your potential tenants getting lost.

Clean
One of the biggest put offs for tenants is bad smells. This can immediately put off renters and lose you business. So eradicate smells of pets, smoke and other unpleasant odours. Plus, you could try the time-old trick of baking bread to make the whole property smell warm and homely. Or just light a candle if you're short for time.This is an obvious one, but many forget.
Cleanliness can be a make or break point for renters. Remember, what looks clean in terms of your own home may not be acceptable for someone new coming into your home for the first time, and with the intention of living there.
Clutter
Bear in mind that your property will be inhabited by tenants and more importantly their belongings. Having clutter in the property will make it look smaller and less accommodating to potential tenants. Make room for people to put their own spin on their new home, letting them settle in. To do this, keep your clutter to a minimum and the decoration simple and neutral.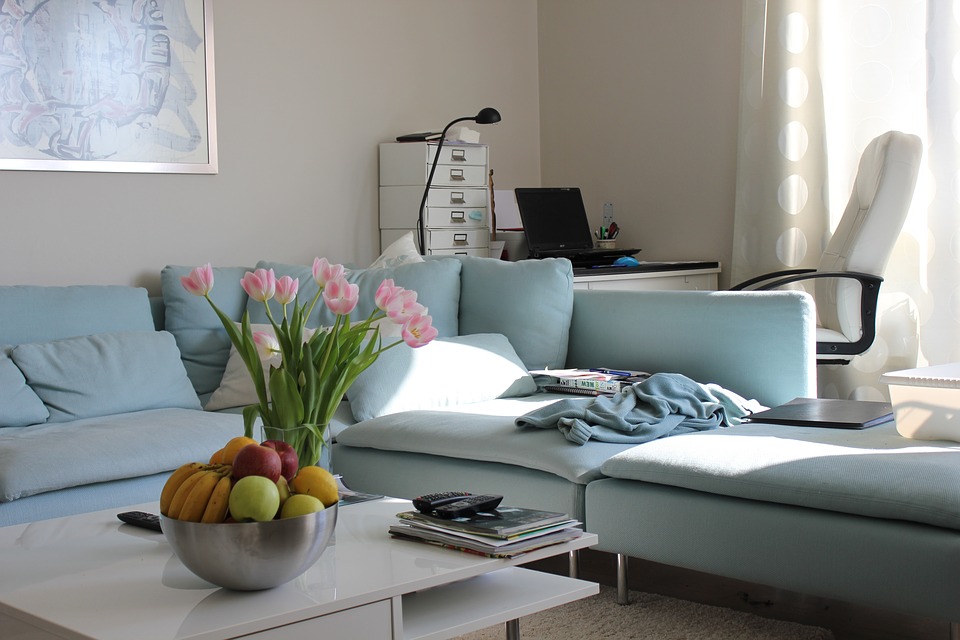 Furniture
This is where knowing your audience really comes in useful. Choose furniture that will complement the lifestyle of your prospective tenants. Whether this means family sofas, sturdy desks for studying or modern appliances, it may seem like a lot of effort but it will really pay off in the long run. If you're dealing with small spaces choose light furniture and decorations.
Try to enhance the natural light in each room, making them appear bright and airy. You can do this using strategically placed mirrors, light or white curtains and furniture and no clutter.
Finding the right tenants is such an important part of being a landlord. The most important thing is to protect your investment, so obviously the landlord dream is to find clean, tidy and considerate tenants. Unfortunately this isn't always the case. This is where we come in, to find you the right insurance to suit you and your property business. At Martin and Co, we are always here to provide Landlord advice.
Contact your
local Martin and Co branch
for more details. Alternatively, please see our ten-step New Landlord checklist. We advise that you download and print this
whole Landlord checklist
to help you. It has been designed for first time Landlords but can also be used as a useful reminder for even the most experienced Landlords.

Disclaimer: Guest blog posts on the Martin and Co blog are written by external companies. Martin and Co do not endorse the products or services of these companies.