Property has often been dubbed the 'Magic Money Tree' over the past decade, with house prices soaring and homeowners making hay from their bricks and mortar investments.
However, if your property is not up to scratch with what buyers and agents expect in 2018, it could be time to consider speculating to accumulate.
Major work, though, requires careful contemplation and planning when considering how to add value to your home and is certainly not for the faint hearted.
So, where do you start? Well, if you are pondering how to add value to your house, follow this advice on the projects that could really make a huge difference to your property money pot.
SORT OUT THE BAD BITS FIRST
As part of the mindful consideration required before pressing the button on major work at your property, it can pay to first identify any structural problems.
This will also ensure no nasty surprises on full building report surveys during the selling process.
It can be worth calling in a surveyor to check potential defects like a sagging or leaking roof, rotten joists, broken roof tiles, structural cracks and bowing walls.
Unfortunately, the costs associated with remedying these issues can be major, but in terms of adding value to your home, they are essential fixes.
ENERGY EFFICIENCY
One thing guaranteed to add value to an older property is an up-to-date central heating system. Adding a combination system to an Edwardian terrace, for instance, could cost in the region of £3,000-£4,000, but will add considerably more than that to the sale value.
While getting work such as this carried out, it could be worth replacing windows with double glazing units or adding loft or cavity wall insulation. Homebuyers in 2018 are very energy efficiency conscious so ensuring your home has the latest features to keep heat in will make it stand out as well as add that crucial value.
MOVING ON UP
A loft conversion could be a solid option to add value to your home and is a more cost-effective process than an extension.
However, any kind of loft conversion needs to add more space than it takes away in order to boost your property's valuation - and with a staircase to add, sometimes a side or rear extension can be a better way to add more square-footage.
One of the first things buyers look for when viewing a property is the amount of light flooding into the house and dormer windows or roof lights can make a huge difference to a loft conversion.
As loft conversions don't generally require planning permission, they can save time as well as money, although it is always worth checking with your council's planning department for peace of mind before work starts.
COOKING UP A STORM
The kitchen is very often referred to as the heart of the home and with the desire for open plan living showing no signs of abating, a full kitchen makeover could net you a quick sale as well as an increase in selling price.
Before setting the wheels in motion, though, consider things like shape and positioning and whether an extension or removal of structural walls is required to get the most out of the existing space.
Kitchen-diners with large central islands are very much in vogue as families, in particular, look for properties with multi-functional living spaces, so use any space you create wisely.
And, most importantly, remember to call in the experts when it comes to structural changes like removing load-bearing walls.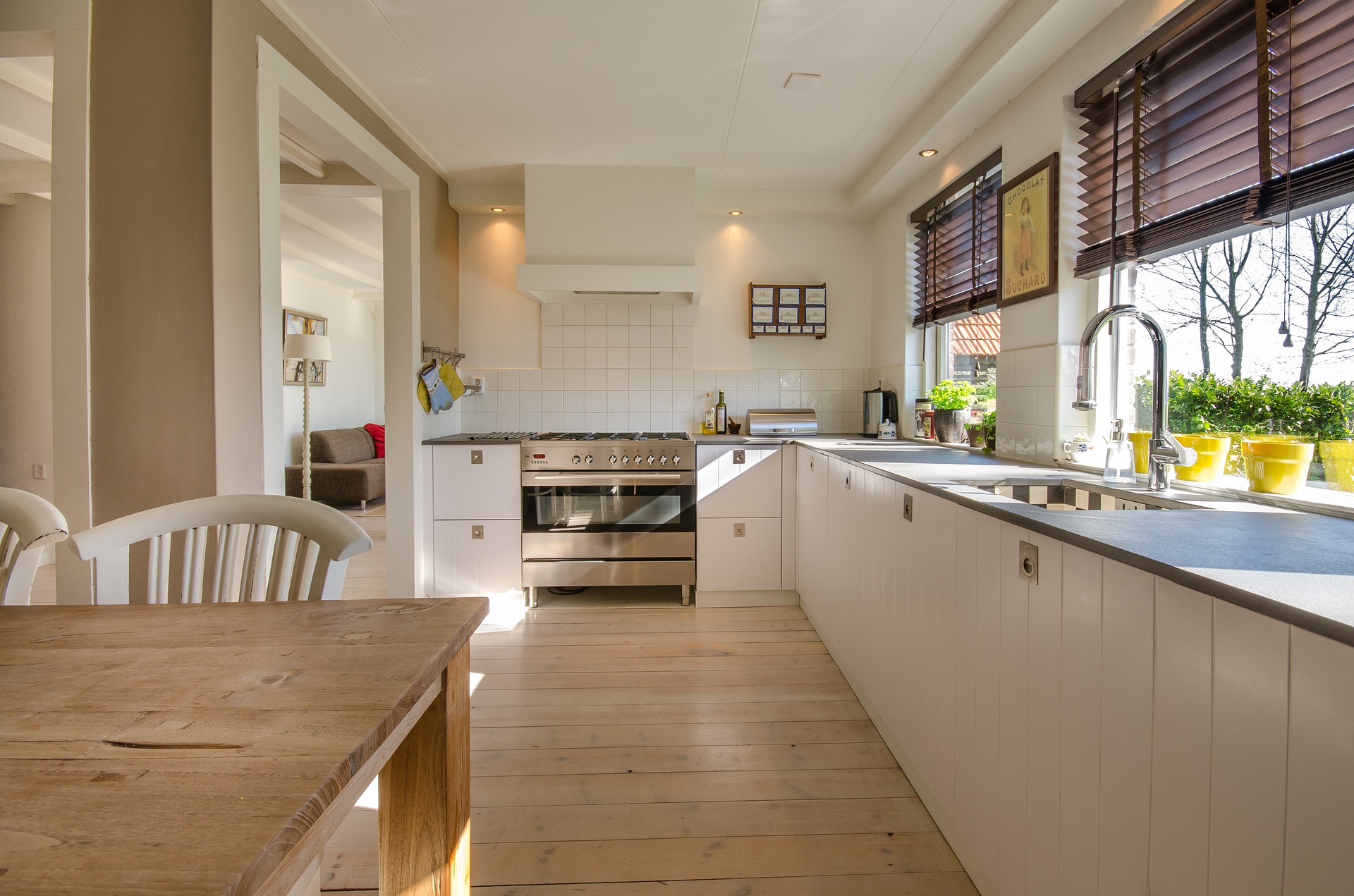 A NIGHT ON THE TILES
As well as the living space, the next room that can add genuine value to your home is the bathroom. A spacious family bathroom can really put the wow factor into your home and add some digits to that all-important valuation figure.
But remember one important factor: At least one bathroom in your house should have a shower! This is a must-have requirement of almost all buyers.
If you have the space, or are adding it, consider a roll top bath as well as a walk-in shower and ensure that the suite you choose is modern and tasteful. Add mirrors to brighten and extend the feeling of space and a heated towel rail and underfloor heating if you are re-laying the floor tiles.
LET THERE BE LIGHT
A conservatory can add considerable square-footage and value to your home- but only if it is designed and built well into the existing structure of the property.
While a basic kit to build a conservatory can cost just £3,000-£5,000, consider whether the cheaper option is right for your property.
If you own a charming period house, a basic kit is unlikely to work alongside the classic features you are aiming to make shine to agents and buyers.
In that case, a bespoke conservatory build, with in-keeping brick work, would be a better investment, despite costing in the region of £10,000.
BRING THE OUTDOORS IN... BUT ONLY IF IT'S ATTRACTIVE!
If, as part of your quest to add value to your property, you have created a wonderful kitchen-diner space backing on to the garden, chances are you have also added French or bi-fold doors to open out on to the great outdoors.
However, if your outdoor space resembles a mud-bath or vehicle scrap yard, it could be time for a tidy-up and some landscaping to fit in with the work done inside.
Seclusion and privacy are important to any buyer so consider raising your boundary fences - you can bring them up to two metres in height without planning permission.
Creating clear areas for seating, barbecuing, storage and lawn is also a great idea to make your outdoor space as multi-functional as the inside, all while adding financial value to your property.
Once the key work is complete, invest in beds and borders - achieving the colour from planting is cheap, yet adds crucial value.
If you've completed the renovations on your proprty, get in touch with your local Martin & Co office for a free valuation.