This guest post is brought to you by
Bella Bathrooms
. A dedicated team who understand that no matter the size or budget, a dream bathroom is always possible.
When you think of remodelling your bathroom ready for the big sell the usual comes to mind: a stunning suite, sleek enough to rival a spa, and decor that looks as good as a five-star hotel.
However, many people overlook the incredible technological advances which are transforming our homes, and how in-demand they are by today's tech-savvy generation.
A recent report found that 77%* of young homebuyers are looking for homes with smart innovations.
Admittedly, home automation is nothing new; we can already control light, security and temperature at the click of a button, but we now have the ability to take our homes to the next level and adopt advanced technology with the hope of appealing to a new generation of buyers.
High-tech bathrooms fit around our lifestyle with minimal effort, and give maximum wow factor, so here are 5 tech trends that are worth considering during your bathroom renovation.
Sensory Showers
If you're a regular spa visitor, you will be well acquainted with the sensory showers that are infused with scents to help your mind and body relax.
Depending on your budget, there are a variety of options available that can transform your shower experience from mundane to magic.
With a traditional digital shower you can set the temperature with a remote control, and it will then notify you once it has reached your desired warmth.
Taking it up a notch, with the ultimate sensory shower, there are now specialist brands that offer infused water options, various rainfall or waterfall features, as well as LED lighting that is choreographed to the mood you choose.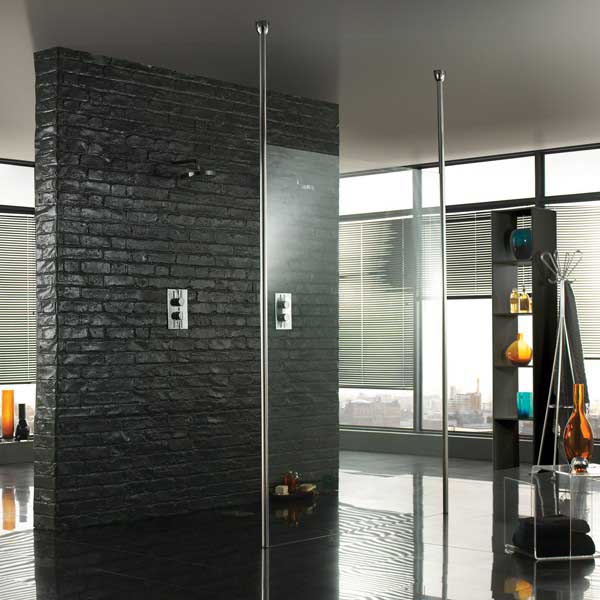 Eco-Friendly Taps
Taps are often a last-minute decision in many bathroom renovations, as their practicality takes the shine off the more exciting features that will be improved.
However, tech taps are now a key feature in enabling home owners to reduce their water waste. After all, if there's something that really attracts a buyer to a property, it's how much money they will save on those extortionate bills.
Although a digital tap may not get you as excited as a roll top bath, additions such as this can provide a subtle win for your renovation, as these taps will automatically turn off when water is not required.
These intelligent taps can reduce water usage, allow you to control the temperature and automatically switch off when it senses a hand is not under the tap through use of an infra-red sensor - all energy and money saving elements!
Toasty Towels
A trend that has seen huge popularity in America, is the heated towel drawers which provide a warm welcome to modern bathroom suites.
Whilst towel rails have been a long-time favourite, the organisational element of the drawers provide a sleek option that hides away your towel and keeps them toasty while you enjoy a long soak in the bath.
With our typical long winters this addition brings the spa experience home.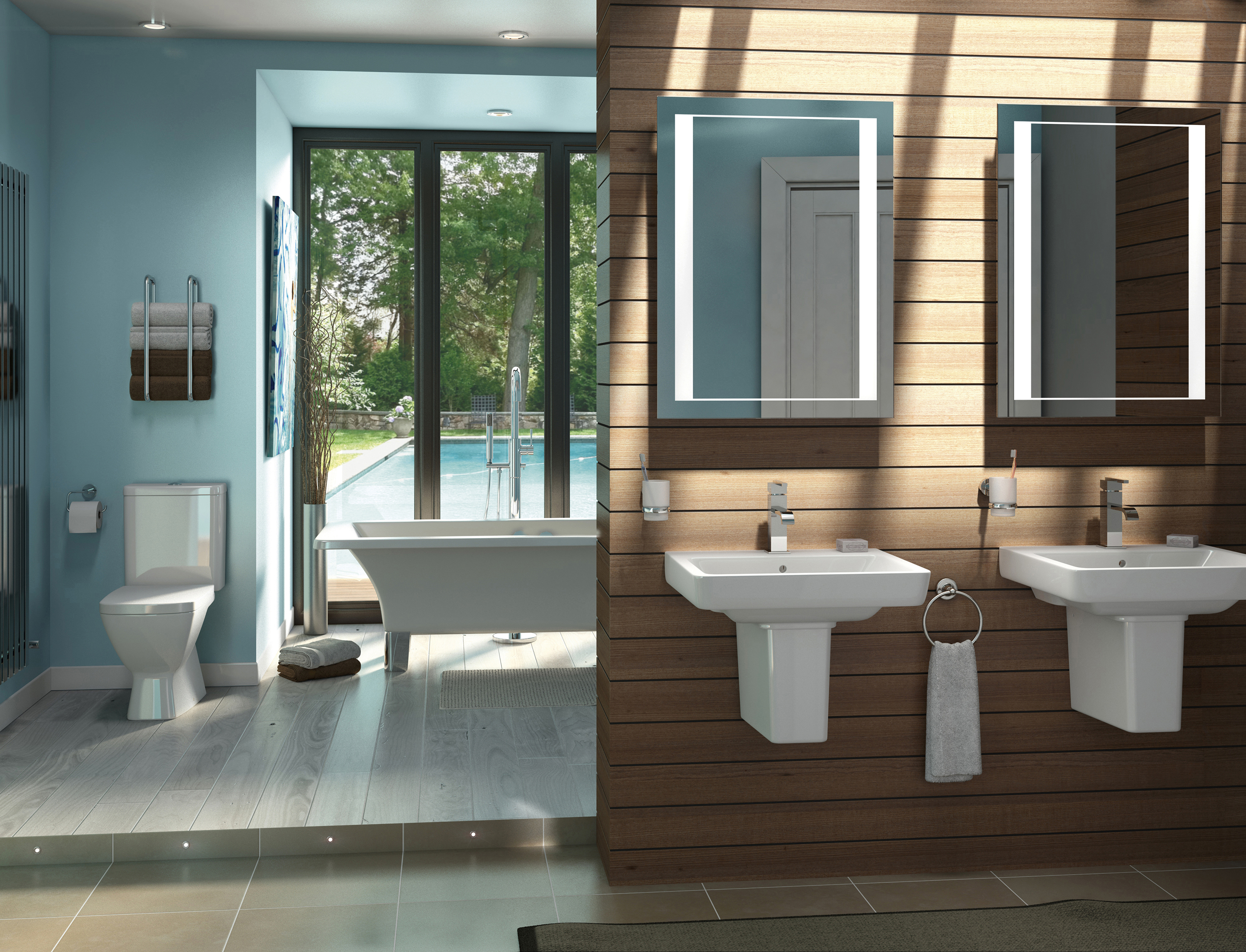 Smart Water
Digital bathroom devices are becoming as common as the smart phone, and can provide you with complete control over all of your water temperatures and flow rates. Enabling you to even fill the bath at the touch of a button.
This intelligent software can be help you to individually programme all of your bathroom features, so that your bathroom experience can be completely unique.
What truly sets this invention apart is the fact that water from two outlets can run at different temperatures and pressures. For many this can be a genius innovation in the home, especially when water temperatures need to be set for different members of the family, such as a low heat for the children.
Entertaining Tech
For many the bathroom is a sanctuary away from the daily demands of the world around us, so it's not surprising that entertainment systems are becoming embedded into bathroom suites to offer us a complete experience whenever we shut ourselves away.
From speakers being fitted into bathroom mirrors and bath tubs to water proof televisions taking centre stage in the luxury industry, these additions are becoming more commonplace as the demand has increased.
There are now technological advances in the most unexpected places in the home, so when you begin renovating your property to make it attractive to buyers, make use of the innovative additions that are now on offer and you may just find they help you to secure a sale.
Finally, if you would like support with selling your home and hunting for your new one, contact your
local Martin & Co branch
who are ready and waiting to help with all your property needs!
*Data from a 2015 report by IControl on the state of smart homes.
Finally, to stay in the know with the latest property news, click the button below to subscribe to our newsletter!


Disclaimer: Guest blog posts on the Martin and Co blog are written by external companies. Martin and Co do not endorse the products or services of these companies.