Our magazines
Sign up today for our fortnightly e-zine to receive all our latest properties.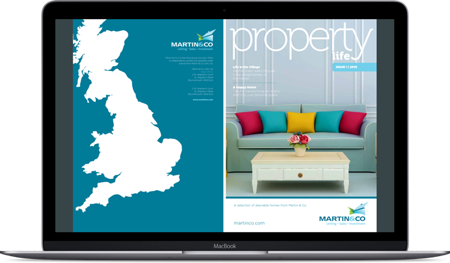 Martin & Co produce a series of publications in order to ensure our properties are marketed far and wide, to as many potential purchasers as possible.
In addition to our printed bi-annual lifestyle publication, distributed via our network of offices, we also have an electronic publication which is emailed to our clients on a fortnightly basis.
If you are interested in receiving our e-zine please sign up today.
Property Life
View our latest publication today.