Area Guide: Sheffield
Known as the 'Steel City', Sheffield played a huge part in the Industrial Revolution and has redeveloped throughout the 21st century to become a hub of culture, while remaining a popular city for property hunters.In this Sheffield guide, we'll tell you everything you need to know about the city, where to live and how much it costs to buy a property.We'll also highlight Sheffield's best schools, pubs, and restaurants, and showcase the area's superb transport links.
Where is Sheffield?
Sheffield is the only city in South Yorkshire and is separated from the town of Rotherham by the M1 motorway.
The city is bordered by Derbyshire to the south, with the Peak District National Park to the west.
Is Sheffield a good place to live?
Sheffield was named among the top-10 places for families to live, while Ranmoor in the Fulwood district was named among the best places to live across the North and North East.
Sheffield's position alongside the Peak District National Park makes it a perfect place to live for those seeking open space alongside big city amenities.
The city's transport links across the North and to southern England also make it a popular choice with commuters.
Is Sheffield safe?
Sheffield was named the UK's third safest city in 2021, behind only Edinburgh and Southampton.
Sheffield's crime rate in 2020 was 86 per 1,000 people, making it the safest major city in England, Wales and Northern Ireland.
What is the weather like in Sheffield?
The Pennines to the west of Sheffield can drive cool and wet weather into the city, but also protect it from big westerly winds.
Average high temperatures in Sheffield during the summer are around 21 degrees Celsius, while lows of between 1 and 3 degrees can be expected during the winter months.
Is it expensive to live in Sheffield?
The cost of living in Sheffield compares extremely favourably with other major cities in England.
Without rent considered, Sheffield is 24% less expensive than London, according to Numbeo.
With rent factored in, Sheffield is 65% cheaper than the capital.
Sheffield was also named the most affordable city for students in 2021.
Nice places to live in Sheffield
1. St Pauls
The regeneration of the St Paul's area of Sheffield has made it one of the city's most premium areas in which to live.
Luxury apartments with city views are hugely popular with young professionals and the area is close to Sheffield's lively and vibrant nightlife, as well as major transport links.
2. Walkley
North west of the city centre, Walkley is within walking distance of Sheffield's main amenities, while also boasting a great array of independent shops itself.
Expect to find lots of stone-fronted Victorian properties, as well as some nice new-build homes.
Walkley is also known for its good schools.
3. Crookes
West of the city but slightly closer than Walkley, Crookes is another hugely popular area for families and students.
Stone-built period homes are available in Crookes, while the area's parks mean plenty of open space for local residents to enjoy.
4. Hillsborough
Best known as the home of Sheffield Wednesday FC, there's much more to Hillsborough than football.
The area is home to some superb schools, making it a popular family community, while house prices are among the lowest in Sheffield.
5. Fulwood
Three miles west of Sheffield city centre, Fulwood is a leafy suburb, with plenty of green space and some superb amenities.
The views across the city from Fulwood are excellent, reminding you just how close you are to the vibrancy of Sheffield, despite being on the edge of the Peak District.
6. Dore
The village of Dore lies south west of Sheffield city centre, on the eastern edge of the Peak District National Park.
Superb for families, you'll find lots of large 20th century family homes in Dore, alongside excellent schools.
Dore has its own railway station, too, meaning a 10-minute train journey back into Sheffield.
7. Ecclesall
One of Sheffield's most popular areas, Ecclesall is within walking distance of the city.
Bohemian and buzzy, Ecclesall's independent shops and cafes are popular with both families and young professionals, with properties in the area a great mix of period charm and modern convenience.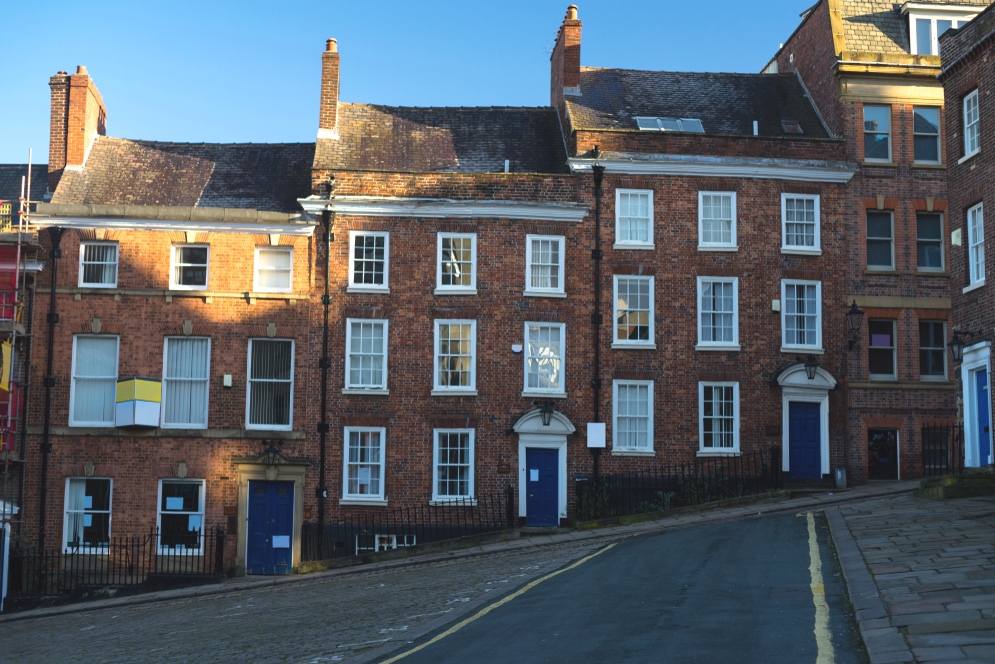 House prices in Sheffield
The average price of a property in Sheffield in the year to September 2021 was £165,056 according to Dataloft Inform – a rise of 7% on September 2020.
Average costs by property type in Sheffield
Detached house: £303,653
Semi-detached house: £165,653
Terraced house: £127,747
Flat / apartment: £108,265
Property to rent in Sheffield
Rental properties in Sheffield include many of the stone-built Victorian houses the city is known for.
Modern flats and apartments in the central St Paul's area are also highly sought-after by young professional renters, while 20th century family homes are available in Sheffield's outer suburbs.
Rental prices in Sheffield
The average monthly rent for a property in Sheffield was £647* in September 2021.
Buy-to-let investors can expect yields of between 4% and 8% on rental properties in the city, with strong rental demand from young professionals and students.
According to Totally Money, the S1 postcode is among the highest yielding areas in the UK at almost 8%.
*Prices from Dataloft Inform October 2021
The best schools in Sheffield
Sheffield's popularity with family buyers and renters is partly down to the city's excellent schools.
With 20 'Outstanding'-rated primary schools within five miles of the city centre, parents are certainly spoiled for choice.
Those top-rated primaries include:
Porter Croft CofE Primary
St Catherine's Catholic Primary
Broomhill Infant School
Hunter's Bar Junior
Nether Edge Primary
Malin Bridge Primary
Holt House Infant School
Dobcroft Infant School
Loxley Primary
Stannington Infant School
Six secondary schools carry Ofsted's 'Outstanding' rating:
Notre Dame High School
Tapton School
Silverdale School
Handsworth Grant Community Sports College
Seven Hills School
Abbey School
A further 20 secondary schools are rated 'Good', including:
All Saints Catholic High School
King Edward VII School
Oasis Academy Don Valley
Sheffield Park Academy
Sheffield Springs Academy
The University of Sheffield and Sheffield Hallam University are the city's two main higher education institutes.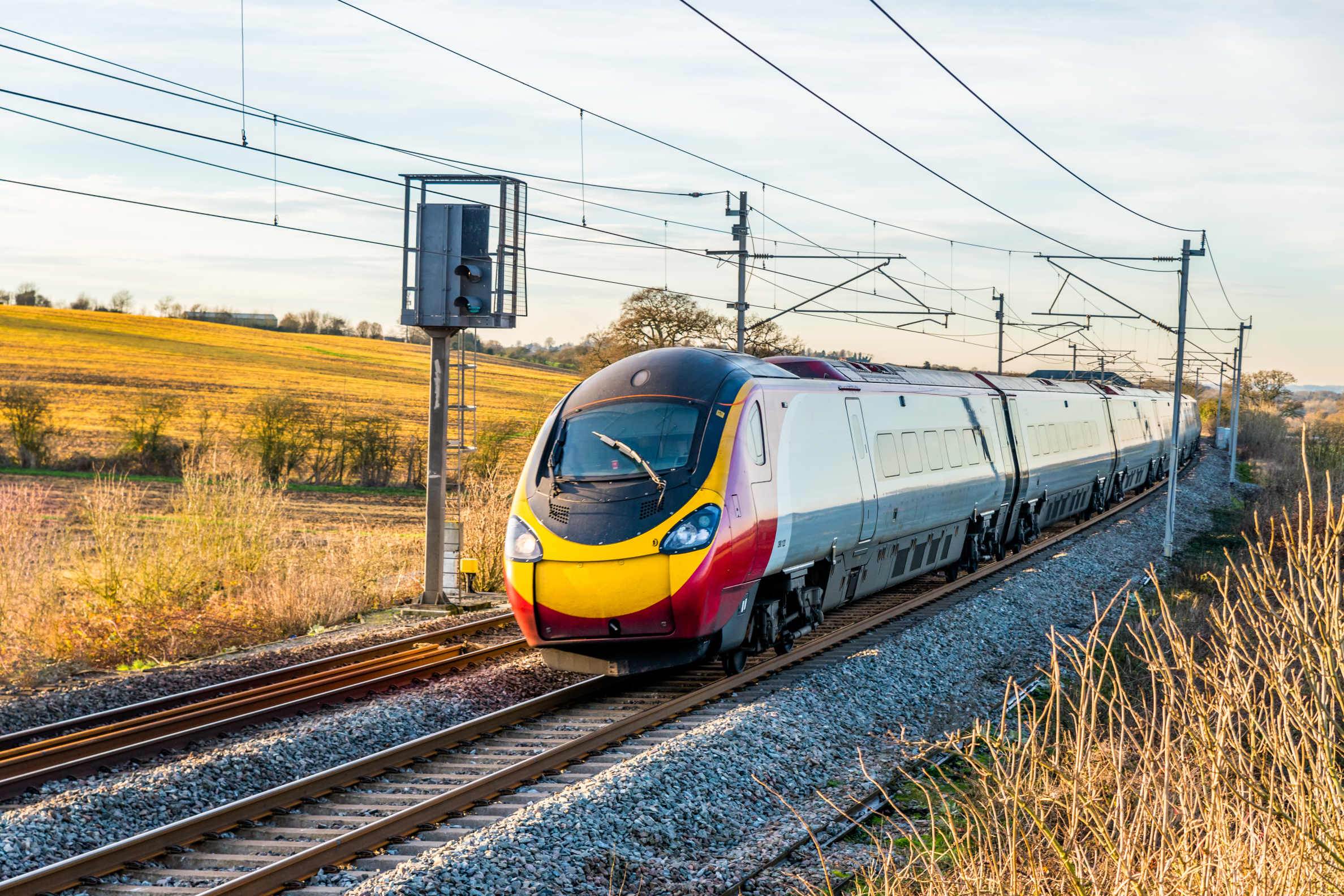 Sheffield transport links
Sheffield is well connected to London and the other major cities of the North.
The city's tram network is also a convenient way to travel between major areas, such as Meadowhall shopping centre, the city's universities, and the Sheffield Arena.
Sheffield rail links
Direct trains from Sheffield to London St Pancras take two hours to reach the capital, while services to Manchester take around 45 minutes.
Forty-minute trains are also available to Leeds, with Manchester Piccadilly just under an hour away by rail.
Sheffield road links
Sheffield is well connected to Leeds, Barnsley the North East and the South via the M1, which runs to the east of the city.
The A57 links Sheffield with Manchester, with the M18 connecting the city with Doncaster.
Sheffield airport links
The nearest major airports to Sheffield are Leeds Bradford and Manchester.
Both options offer flights across Europe, with planes to the Emirates and Caribbean also on offer via Manchester.
Five of the best pubs in Sheffield
From history-packed 15th century ale houses to modern cocktail bars and high-end gastro pubs, Sheffield has it all.
Here are our top-five Sheffield pubs…
1. The Old Queen's Head
Not only is The Old Queen's Head one of the oldest pubs in Sheffield, but it's also the oldest domestic building in the city.
Built on a 15th century timber frame, the pub is quirky and full of character – as well as a wide selection of permanent and guest ales.
2. The Riverside
Just north of the city centre and alongside the River Don, The Riverside is one of the best places in Sheffield to grab a drink in the sunshine.
With a large beer garden and great views of the river, the venue also hosts live music.
3. The Sheffield Tap
Located in Sheffield station's former refreshment rooms, The Sheffield Tap allows drinkers to watch their beer being brewed – thanks to the venue's on-site micro-brewery.
Packed with character, The Tap is one of the city's most popular pubs.
4. The Rising Sun
The Rising Sun can be found between Dore and Fulwood and is a popular ale house thanks to more than 10 pumps being active at any one time.
The venue holds regular events and special nights, with its regular Sunday evening quiz particularly popular.
5. The Old House
The Old House has gone through many changes as a Sheffield city centre venue but is now a settled and hugely popular cocktail bar.
Not only that, but the cocktails on offer are also influenced by the Steel City itself, with Brook's Right Hook named after Sheffield's world champion boxer Kell Brook and strong enough to be limited to two per customer.
The best restaurants in Sheffield
A number of Sheffield restaurants feature in the prestigious Michelin Guide, while the city is also home to an eclectic mix of cuisines from around the world.
Here are our top-five restaurants in the city…
1. Joro
The first thing you notice about Joro is the fact the restaurant is housed entirely in upcycled shipping containers.
Opened in 2016 by chef Luke French, Joro made an immediate impact on Sheffield's culinary scene and is featured in the 2021 Michelin Guide.
The venue's eight-course tasting menu includes superb British ingredients, such as Cornish cod and West Country venison.
2. Cutlery Works
Housed in a former cutlery factory, Cutlery Works is actually an enormous food hall rather than a restaurant.
With more than 10 different vendors offering cuisines from around the world, it's the ideal place to go if you simply can't decide what you want.
3. No Name
A small and cosy bistro, No Name's menu changes frequently, making it ideal for repeat visits.
Located in Crookes, the restaurant serves seasonal, locally sourced dishes, with a small corkage charge if you prefer to bring you own drinks.
4. Silversmiths
Silversmiths' big selling point is its focus on 'Yorkshire' food.
The restaurant itself is modern and inviting and its bottomless brunch on a Saturday is massively popular.
Silversmiths' head chef Ashley Bagshaw has already put his stamp on the Sheffield scene through work at Wig & Pen and West 10 in Ranmoor – and all at the age of just 25.
5. V OR V
Sheffield's first plant-based restaurant, V OR V is capitalising on the rise in popularity of vegan and vegetarian food.
Using the best local and international ingredients, you'll find Asian, African, and Middle Eastern influences in V OR V's menu.
Things to do in Sheffield
Thanks to its location on the fringes of the Peak District, Sheffield is certainly not short of green space to enjoy.
And one of the best ways to enjoy it is by walking the Sheffield Greenground Map, which links together all the Steel City's best walks – from ancient woodland to public parks.
Rother Valley Country Park is another great way to while away a warm afternoon, or try some superb water sports like wakeboarding, water-skiing or canoeing.
And the Sheffield Botanical Gardens, a Victorian plot of around 20 acres, is not only free to enter, but also hosts live music and open-air theatre events.
Film and theatre form the backbone of cultural life in Sheffield, with The Crucible Theatre hosting productions by the National Theatre (as well as the snooker world championships).
The Abbeydale picture house, meanwhile, is a traditional Grade II listed cinema, while the Showroom Cinema is a converted 1930s car showroom with all new releases.
Also on the cultural front, The Leadmill is a legendary Sheffield live music venue, which also hosts comedy nights and cinema specials.
For more on Sheffield's history as a leader during the Industrial Revolution, visit the Weston Park Museum to see some amazing exhibitions of Sheffield life through the ages.
For shopping, head to Meadowhall, just off the M1 – the UK's 11th largest shopping centre.
All the main high street brands are present at Meadowhall, but Sheffield city centre also offers shoppers plenty of options.
The Indie Arcade is on Scotland Street in the north of the city centre and offers shoppers a warehouse full of retro clothes and vintage furniture.
The Peddler Market, meanwhile, is great for street food and craft beers in the sunshine.
Finally, sport lovers are spoiled for choice in Sheffield, with two professional football clubs, top-flight ice hockey and basketball.
Sheffield Wednesday's home is Hillsborough stadium, in the north of the city, while Sheffield United's Bramall Lane stadium is located to the south in Highfield.
The Sheffield Steelers ice hockey team, meanwhile, play their home games at the Sheffield Arena, while the Sheffield Sharks basketball team are based at Ponds Forge sports centre.