Area Guide: Bath
Steeped in history and known across the world for its Roman-built baths, Bath is one of the jewels in the South West's crown.In this Bath guide, we'll tell you everything you need to know about the city, where to live and how much it costs to buy a property.We'll also highlight Bath's best schools, pubs, and restaurants, and showcase the area's superb transport links.
Where is Bath?
The largest city in Somerset, Bath sits in the Avon Valley, close to the southern tip of the Cotswolds and 11 miles south east of Bristol.
Is Bath a good place to live?
Bath was named as one of the best cities to live and do business in and also finished top in a survey of the UK's most stylish cities.
With good schools, superb architecture and properties and excellent amenities, there's no doubt Bath is one of the best places to live in the UK.
Is Bath safe?
In 2015, Bath was named the second safest city in the world and little has changed, with Bath remaining the safest major area in Somerset.
Is Bath expensive to live?
The cost of living in Bath, without rent taken into account, is comparable with London, with the capital around 4% more expensive, according to Numbeo.
Rents, however, are 42% cheaper than London on average, making Bath extremely affordable compared with the capital.
The best places to live in Bath
Widcombe
Widcombe is a short walk over Halfpenny Bridge and the River Avon from Bath Spa station.
The area is best known for its imposing, stone-built Georgian villas – including Widcombe Crescent, a curved row of Grade I listed Georgian townhouses dating back to 1808.
Widcombe Parade, just over the bridge, is packed with independent shops, delis and coffee houses.
Oldfield Park
Located to the south of the city centre, Oldfield Park is popular with both University of Bath students and families.
Properties in the area include bay-fronted Victorian terraces and semis and some converted apartments.
Oldfield Park also has its own railway station, making it an excellent choice for commuters.
Bear Flat
South of the city centre, Bear Flat offers some superb Edwardian and Victorian houses.
Look to the roads around Alexandra Park for the best of the Edwardian properties and east of the Wellsway road for excellent Victorian terraces.
Walcot
Walcot runs parallel to the River Avon in the north of the city, with Walcot Street offering residents of the area superb local amenities.
Properties in Walcot are mostly Georgian townhouses and conversions, some Grade II listed.
Bathampton
A stunning village just a few miles east of Bath, Bathampton sits on the south bank of the River Avon, while the Kennet & Avon Canal also runs through the village.
Properties in Bathampton are a mix of traditional stone-built cottages and terraces, with some more modern bungalows and family homes to the south of the village.
Combe Down
Combe Down is around two miles south of Bath city centre, with stone-built 18th and 19th century villas and terraces among the village's best properties.
Look to roads like The Firs for some of the best Victorian terraces, while the Mulberry Park development in the north of the area has an array of modern houses, flats and apartments.
Lansdown
Some of Bath's best Georgian townhouses can be found in Lansdown, just north of the city centre.
Lansdown is also home to Lansdown Crescent, another of Bath's curved Georgian terraces.
Bath racecourse and Lansdown Golf Club are in the north of the area, entering the Cotswolds, making Lansdown a great choice for lovers of outdoor space.
Larkhall
Around a mile-and-half north of the city centre, Larkhall offers more excellent Georgian townhouses – particular around St Saviour's Road.
There are also early 20th century family homes to the north of Larkhall Recreation Ground.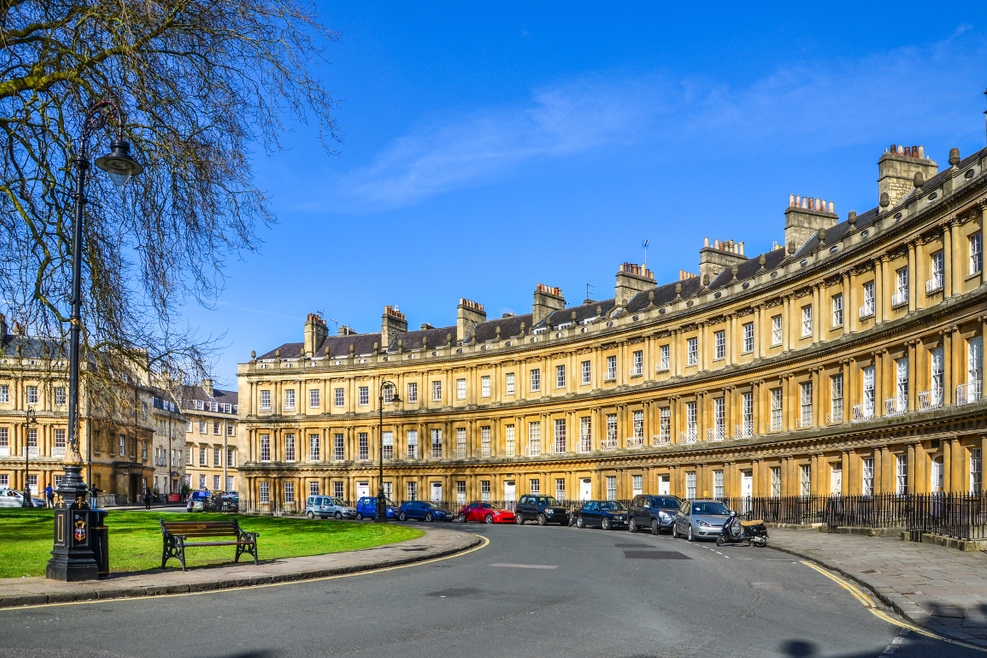 House prices in Bath
The average price of a property in Bath in the year to September 2021 was £367,334 according to Dataloft Inform – a rise of 10% on September 2020.
Average costs by property type in Bath
Detached house: £539,556
Semi-detached house: £336,744
Terraced house: £344,422
Flat / apartment: £284,555
Property to rent in Bath
Rental properties in Bath include many of the traditional stone-built Georgian and Victorian homes the city is famous for, with many converted into trendy city centre flats and apartments.
More modern, purpose-built apartments are also available, some close to Bath Spa station for links to Bristol and beyond.
Rental prices in Bath
The average monthly rent for a property in Bath was £1018* in September 2021.
Buy-to-let investors can expect yields of between 4% and 5% on rental properties in the city, with good demand from young professionals, families and students studying at Bath University.
*Prices from Dataloft Inform October 2021
The best schools in Bath
Bath's schools are among the best in the South West.
A host of primary schools within three miles of the city are rated 'Outstanding' by Oftsed, including:
Widcombe CofE Junior School
Bathwick St Mary Church School
Weston All Saints CofE Primary
Bathampton Primary
Bathford Church School
For secondary education, Beechen Cliff School and Saint Gregory's Catholic College are rated 'Outstanding', while 'Good'-rated schools include:
Hayesfield Girls School
St Mark's CofE School
Oldfield School
Ralph Allen School
Ranked ninth out of 135 UK universities in The Times Good University Guide, meanwhile, the University of Bath is known for its excellence in teaching and research.
Bath transport links
Bath is well connected to several major UK towns and cities, by both rail and road – including Bristol and London.
Bath rail links
Bath Spa station is located in the heart of the city and services to London Paddington run every 30 minutes, taking just 90 minutes to reach the capital.
Trains to Bristol Temple Meads, meanwhile, take just 15 minutes, with direct services to Cardiff arriving in the Welsh capital in just over an hour.
Bath road links
The A36 is a major road into Bath from Southampton and Salisbury, with the A46 connecting the city to the M4 motorway for London and Cardiff.
The A4 connects Bath to Bristol and the M5 for west Somerset, Devon and the West Midlands.
Bath airport links
The closest airport to Bath is Bristol International, which offers flights across Europe and to Egypt.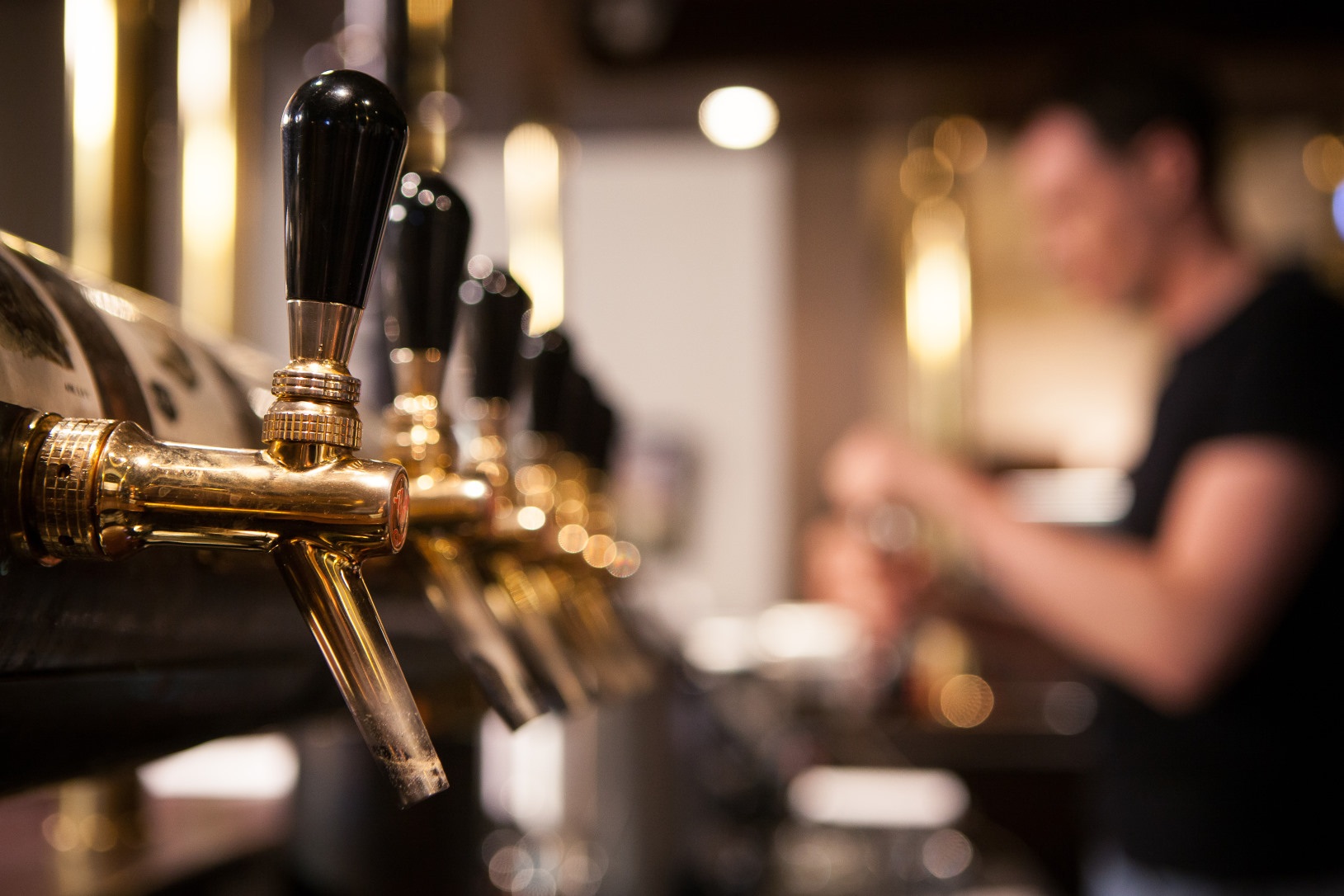 Five of the best pubs in Bath
Bath is a city that provides pub-goers with the best of both worlds – historic inns that have remained true to Bath's history and more modern venues offering gastro menus and craft ales.

Here are our top-five Bath pubs…

1. The Bell Inn
With live music and real ale at its heart, The Bell is also unique in that it's owned by 500 of its customers.
A bohemian pub on the edge of the city, The Bell is well worth a visit.
2. The Old Green Tree
A stone's throw from Bath Abbey, The Old Green Tree is packed with character.
It gets busy when Bath Rugby Club are playing at home and offers a wide range of ales and malt whiskies.
3. The Bath Brew House
If you're interested in where your drink comes from, a visit to the Bath Brew House is a must.
The on-site brewery even has its vats on show and offers brewery tours, although visitors will probably be distracted by the incredible choice of more than 900 different beers.
4. The Boater
A short walk from Pulteney Bridge, The Boater is another popular venue on a rugby match day, with a beer garden set alongside the River Avon weir.
As well as lagers and beers, The Boater offers home-infused gin among the variety of spirits on its menu.
5. The Marlborough Tavern
Included in the Michelin Guide, The Marlborough Tavern is known for its superb gastro menu as much as its drinks menu.
Close to Royal Crescent, the patio garden is a great place for a few early evening drinks before diving in to that superb food menu.
The best restaurants in Bath
Bath was a hub of culture in the 18th century and has continued to be a haven for superb fine dining restaurants since.
Here are our top-five restaurants in the city…
1. The Olive Tree
Bath's only Michelin starred restaurant, The Olive Tree is part of the Queensberry Hotel and is run by acclaimed head chef Chris Cleghorn.
Promising seasonal British cuisine with ingredients from local suppliers, The Olive Tree showcases the best of Bath and Somerset fine dining minus the formal feel.
2. Henry's
Run by chef Henry Scott, Henry's keeps its focus on seasonal produce through two superb evening tasting menus.
The Farm and Sea offering includes chicken liver parfait, scallop and prawn raviolo and oyster emulsion, while the Land vegetarian menu offers celeriac risotto and purple potato with smoked aioli.
3. Menu Gordon Jones
Chef Gordon Jones honed his skills in his mother's kitchen in Scotland and has taken that love of fresh, home-grown ingredients to create Menu Gordon Jones.
The tasting menu at the venue changes frequently, with Gordon creating a new one for each service – meaning you'll never try anything twice!
4. Dower House Restaurant at the Royal Crescent
Dower House is based at the famous Royal Crescent Hotel and run by executive head chef David Campbell.
The restaurant offers a fine dining tasting menu, as well as an al fresco option for the warmer months, where diners can enjoy the Crescent's beautiful gardens while they eat.
5. The Elder
Offering sustainable wild food and game, The Elder insists that every diner who visits the stunning Georgian restaurant on South Parade will learn something as well as eat incredible food.
The Elder manages its own game on local estates and everything served in the restaurant is harvested on local estates.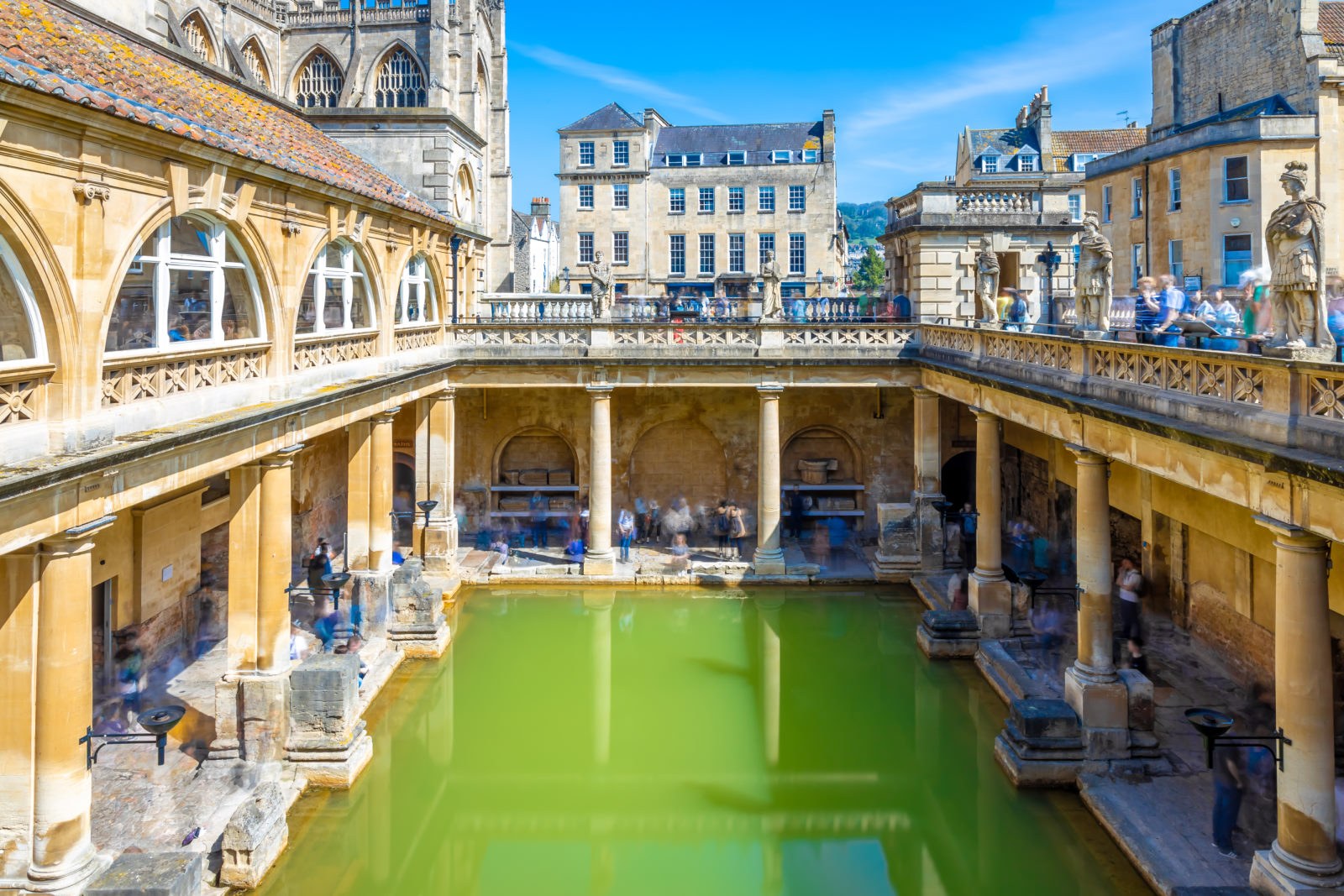 Things to do in Bath
As a Roman spa town, the first item on any list of things to do in Bath will be a visit to the incredible, historic Roman baths.
Architecturally and historically, the baths are quite something and although you can't take a dip, you'll be able to enjoy interactive exhibits and computer-generated reconstructions, showing what life was like for our ancestors.
For more on Bath's architectural past, visit Royal Crescent – Bath's most famous curved row of Georgian properties and the brainchild of the younger John Wood.
Bath Abbey, meanwhile, was built in the 7th century and is one of the largest examples of its kind in the South West.
It's 212 steps to the top of the Abbey's tower, but the views across the city are truly breathtaking.
A stroll along the Bath Skyline Walk, six miles of meadows, valleys, and woodlands, also offers superb views of the city from a different angle.
After all that fresh air, retire to the Georgian Pump Room Restaurant, where you'll be able to drink mineral water from the city's hot springs alongside a rich and indulgent afternoon tea.
Sports fans, meanwhile, should take in a Premiership rugby match at the Rec, the home of Bath Rugby and situated right next to the River Avon in the city centre.
And shoppers are equally well catered for, with Southgate Shopping Centre right opposite Bath Spa station.
A whole host of high street brands and independent boutiques can also be found on Walcot Street and London Road's Artisan Quarter and the popular Milsom Place.