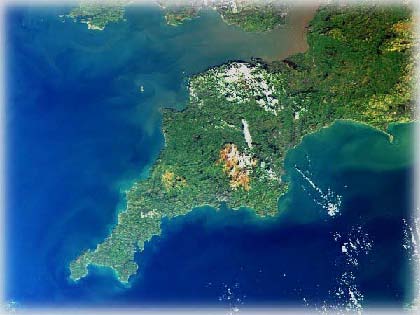 For a long time I believe that Cornwall has been seen as simply a holiday destination by the rest of the country, or a place to buy a second home for wealthy Londoners, but apparently change is underway and Cornwall is attracting more and more 'primary residences'.

A recent Telegraph article makes interesting reading and they have spoken with some local estate agents as well to back it up. According to the story the county is attracting several different types of buyers, from:
- 'foodies' who are looking to move and live around Padstow (Cornwall has more Michelin stared restaurants than anywhere apart from London),
- 'new money' who are attracted to sought after areas like Rock,
- 'creative commuters' who are inspired by areas like St Ives but will find work in Truro and surrounding areas,
-'sailors' who are moving the the seaside towns such as Falmouth and, finally,
- 'Cornish converts' who are moving to Truro for a change of lifestyle are are attracted to the cities jobs, schools and social scene.

These 'Cornish converts' are the ones that seem to interest me the most as these are the ones who are becoming new renters in the area and then eventually buying family homes, helping bolster the local market.

While wages in Cornwall remain low in comparison to the rest of the country, (£17,344 vs £23,453 national average) - and until this changes we are not going to see massive rises in property prices - if we are seeing a larger number of people 'migrate' to the county from other parts of England, the demand for housing stock must surely rise.

Price is massively influenced by demand and with a high demand this will inevitably help the market here in Truro and the average price will see an increase.
In recent newsletters I have talked about the scale of new development in the city and surrounding areas and how the market will cope with an influx of new build properties. If the above is true and we are seeing more people moving to Cornwall for a permanent home, the need for new properties might be as great as we are being told. If businesses and industry follow suit then the future for the city could be very bright.
For free advice if you are thinking of buying a property to rent out, talk to us today.