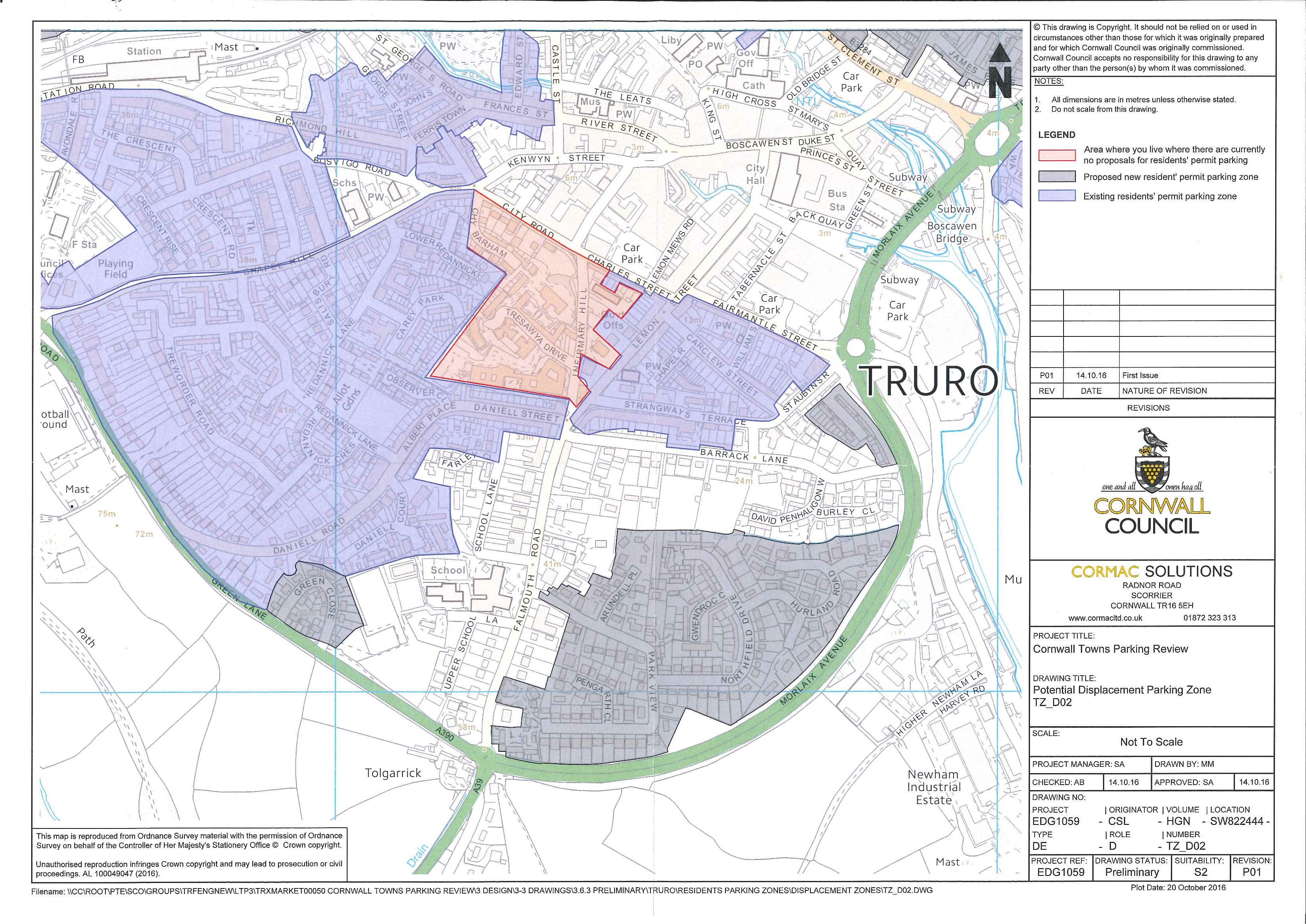 The Council have released plans to increase the permitted parking region to cover most of the city centre. With the demand for properties with parking already high in the city, if the plans go ahead it could increase property prices even further.
Parking, parking, parking. Location may be a high priority for most of us (even Kirsty and Phil seem to mention it every now and then) but in a rural county like Cornwall where the 82% of people have 1 or more car or van per household (Cornwall Council census data 2011) and 64% of people travel to work each day by car or van (same census data) having adequate parking is high on the list of requirements on most purchasers 'must have' lists.

Cornwall Council have just entered into a consultation with the local residents in Truro about increasing the permitted parking area from the existing areas (shaded above in lilac) to include the near area (shaded above in grey).

Imagine you have a lovely semi detached house for sale in Park View at the top of the city but with no driveway or off road parking. There has never been a problem with parking and you have always managed to park your two cars on the street outside your house.

Your neighbour who has off road parking for two cars already, but apart from that an identical house, decides to put his house up for sale at the same time you do - right now the parking he has will certainly add some value and will make his property more attractive to buyers, but because on street parking is plentiful, your property will still sell and only for for a few thousand less.

Now throw into the mix the council plans to permit the parking on your street. While it still may be easy to obtain a permit (at £50 for the first car and £75 for the second) the perception from buyers will now be very different and whether it is true or not, doubts will be raised about parking. Put simply your neighbour's house is now worth a lot more than yours and more importantly the desire from purchasers to buy houses WITH off street parking will go up. The rules of supply and demand always apply and with higher demand and less supply (houses with only permit parking) - prices will rise.


I have always advised any potential purchaser looking to buy in the city to buy something with parking and if the above plans go ahead (am I pretty sure the council will go ahead with it) I'm glad I did. If you own a property in the suggested permit parking area and you have parking - it may well be worth holding on to it for a bit longer. I would predict a 5-10% rise in rental value and a similar increase in re-sell value.


For free advice if you are thinking of buying a property to rent out, talk to us today.