Martin & Co Preston are appointed as Agents on New Development

Preston's leading residential sales and letting agency Martin & Co. has won the exclusive city contract to let Friargate Court, a new concept in hotel class accommodation.
Portergate Property Management has appointed the Lune Street property experts as the sole Preston agents for the ambitious £18 million 244-room residence adjacent to the University of Central Lancashire (UCLan) in Friargate.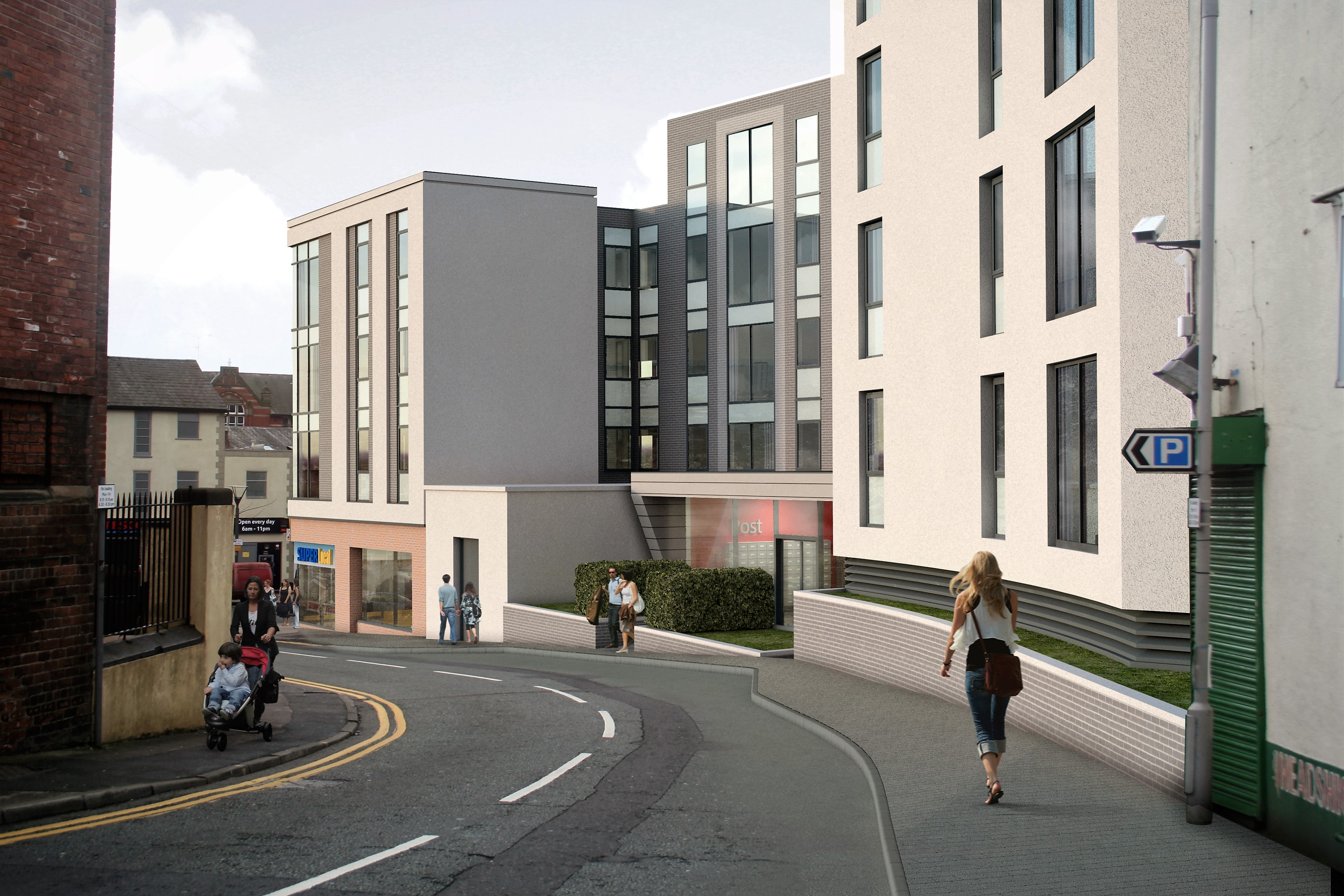 Friargate Court will cater for students, post graduates, researchers, apprentices and key workers in the first building of its type in Lancashire.
Richard Taylor, director of Martin & Co., said: "This is real coup for us as the level of demand for Friargate Court is going to be phenomenal.
"With the University ready to begin a fresh autumn term and Friargate Court opening its doors on September 20 to welcome its first residents, there is a real buzz about what Portergate is bringing to the city.
"By widening the type of resident who can live in Friargate Court we can fulfil a demand for short, medium and long term rentals that is appealing to researchers, NHS doctors, nurses and staff as well as supply teachers and professionals working in the Preston area on flexible contracts.
"We will also be helping Portergate market Friargate Court effectively to the international market."
Portergate has led the way in the University Quarter of Preston with a new style of accommodation aimed not just at students, but also apprentices and key workers in the city and surrounding enterprise zones and major employers.
Karen Preece, managing director of Portergate Property Management, explains: "Both the University and Portergate recognise the changing world of educational provision and the lifestyle that goes with that.
"At Friargate Court we are offering accommodation for a wider range of residents providing homes for young people at different stages of their lives.
"Undergraduates, mature students and overseas students are very important to us and we cater for them all very well here in Preston.
"But we also see a trend for young professionals who are not yet ready to buy their own home and are very much used to living in studios and high class shared accommodation."
The living accommodation is a mix of studios and apartments and there will be a shops and cafes on site.
Richard Taylor added: "Friargate Court sits in a prime position on one of Preston's busiest thoroughfares between the University Quarter and the city centre.
"The area is beginning to be transformed and Portergate is playing a key role in the regeneration of this historic part of the city.
"The University of Central Lancashire has committed an investment of £200 million towards the development of the Adelphi Square campus.
"Their vision over the next 10 years is to create a 'unified, sustainable and welcoming campus which will enhance the experience for all those visiting the university,' seamlessly integrating with the rest of the City. Friargate is set to really benefit from that project."