Get an instant rental and sales valuation for your property
Get your FREE Hometrack Valuation Report worth £19.95 now
Insights into your local area
We understand the value of knowledge when it comes to buying and selling in the property market. That's why we have researched local trends in your area.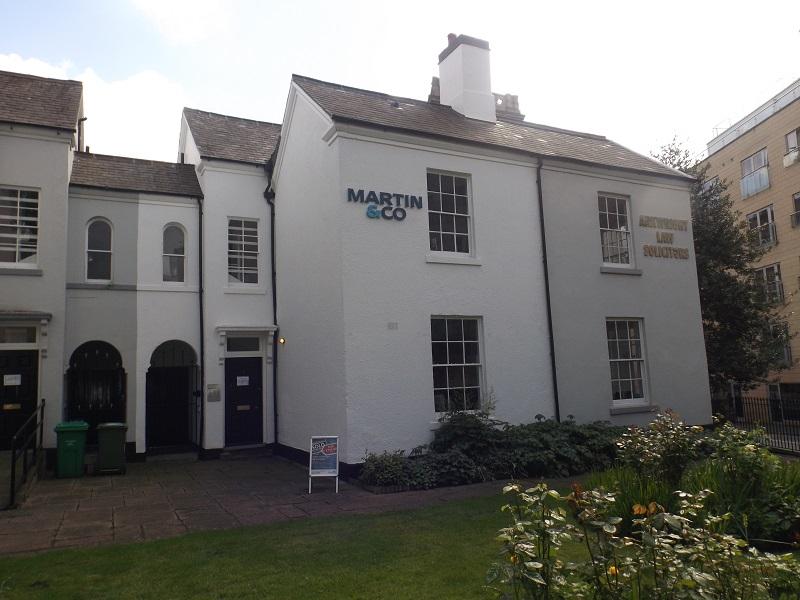 Find your local property experts
Martin & Co has thousands of available properties to let and for sale throughout England, Scotland and Wales, so we're sure we can find the right property for you at the right price.
Simple transparent landlord fees
We are committed to ensuring our landlord fees are straight forward and transparent so that there are no unexpected surprises, allowing you to make informed decisions.
Welcome to Martin & Co - Property Experts in Nottingham City
We have been specialising in residential lettings, sales, and property management in Nottingham City and surrounding areas since 2003.
The vibrant city of Nottingham is situated in the centre of England, offering all city centre amenities alongside beautiful countryside and Sherwood Forest, the home of Robin Hood.
At Martin & Co Nottingham you're offered a dedicated point of contact and regular updates throughout the whole process, making your property journey as stress-free as possible.
We have a wealth of properties available from one-bedroom flats and starter homes to large family houses - offering something for everyone.
Whether you're looking to sell, rent or invest in a property in the Nottingham area or you would like a free valuation, please do get in touch with a member of our team who would be happy to help.
For all property enquiries and to arrange a valuation please call Martin & Co Nottingham on:
0115 8533230
Opening Hours
–

Monday

–

Tuesday

–

Wednesday

–

Thursday

–

Friday
1 Russell Place
Talbot Street
Nottingham
Nottinghamshire
NG1 5HJ
Call 0115 8533230
"Having been accepted into university late I missed out on the opportunity of securing accommodation and a friend of mine had previously used Martin&Co before and suggested I give them a call. I called the office and phone was answered by a lovely lady who was really helpful on the phone and arranged for me to view some properties at very short notice. Would definitely recommend them and would use them in the future."
"Following a bad experience with another agent I was looking to manage my rented house myself and only use Martin & Co. to find me my new tenants. However, after meeting with Lisa I've decided to use their services to manage my property full time. Martin & Co. put me at ease about the process and their help and support regarding a new requirement to license my property has been amazing. Thank you!"
"I HIGHLY RECOMMEND THIS AGENCY. Very pro, very helpful, no issues, no hassle, no hidden fees and NO SURPRISES AT ALL. The whole process was so smooth and I felt in very good hands the whole time. Me and my family recently rented a house via Martin & Co and we started the whole process from another country so my first contact was via phone and then later via phone and email. We had a friend to go and look at the property for us and after we got thumbs up from our friend we secured the property the same day. All communication with the staff at Martin & Co was very professional and they helped us with everything we needed to do in regards of renting a property in the UK when you are coming from another country."
"Great estate agent from start to finish, they were supportive and very helpful through out all stages. Tracy in particular is a great asset to the company and would highly recommend anyone to get in touch with her! Thanks Martin & Co,"
"Having read the previous reviews, something must've changed as their service was excellent with myself. Their staff were friendly and quick to get back to me with any queries I had. I do recommend!"
"I would highly recommend this agency. I have had a lot of trouble with other Nottingham agencies in the past (i.e. people not showing up to viewings, not replying to e-mails etc.) but this was not the case with Martin & Co. Jay helped me purchase my first house and was very quick at addressing any questions that I had."
"We have recently found ourselves looking for a property to rent due to a matrimonial home sale. We saw a beautiful new home advertised with Martin & Co and I called for a viewing. We agreed to meet Matthew Cassidy at the 3 bed semi which when we arrived to view was ironically is exactly the same layout as the house we have just sold. I said it was exactly the same and he offered us to view another house a few doors down which was a 4 bed, bigger and sooooooo much nicer. We opted for this one and went through the process of completing the application form etc and then completing and attaching all of the relevant ID and supporting document which was all done online, however, we came across a stumbling block which due to my husband recently being self employed meant we would have struggled to continue with the process. Matthew made contact with the landlord explained our circumstances and eventually agreed terms which was satisfactory to both the landlord and ourselves and i am very happy to say that the family, my husband and I will be moving in at the end of May. Matthew ensured he kept in contact with me throughout the process and pulled out all of the stops as he knew how much we wanted this house. A massive thank you to Matthew at Martin & Co"
"I have rented a property with Martin and Co Nottingham for 3 years and have found them to be the best letting agent I have ever dealt with. They are friendly, efficient and always happy to help, my landlady is based abroad and they were exceptional in making sure any issues were handled quickly. Would absolutely reccomend."
"Molly has been amazing throughout the application process. Any questions or issues I have Molly has answered them. Can't praise her work and service enough."
"Professional and fantastic team. Especially Courtney, she helped me finding a decent flat within a day and whole process went very smooth. Never had any issues. Thank you Courtney. Highly recommended if you are new to Nottingham and looking for a house for reasonable price."
"Ms Singh and team were Professional in arranging and knowledgeable about the property background. They provided an honest appraisal of the flat I was buying, and most importantly, a successful outcome - definitely check them out."
"martine & co is really suitable for international student especially who do not know about UK culture because they help tenant as much as possible so i was possible to stay first house in a UK without difficult."
Please contact our team for further information
Find out how much rent you should be getting
Get your FREE Hometrack Valuation Report worth £19.95 now
These reports are relied upon by most mortgage lenders and normally cost £19.95