With spring well on its way out, it's time to welcome in those new summer living rooms. Weather its painting the walls sunshine yellow or rotating to your summer scented candles look at our ways to welcome summer into your home.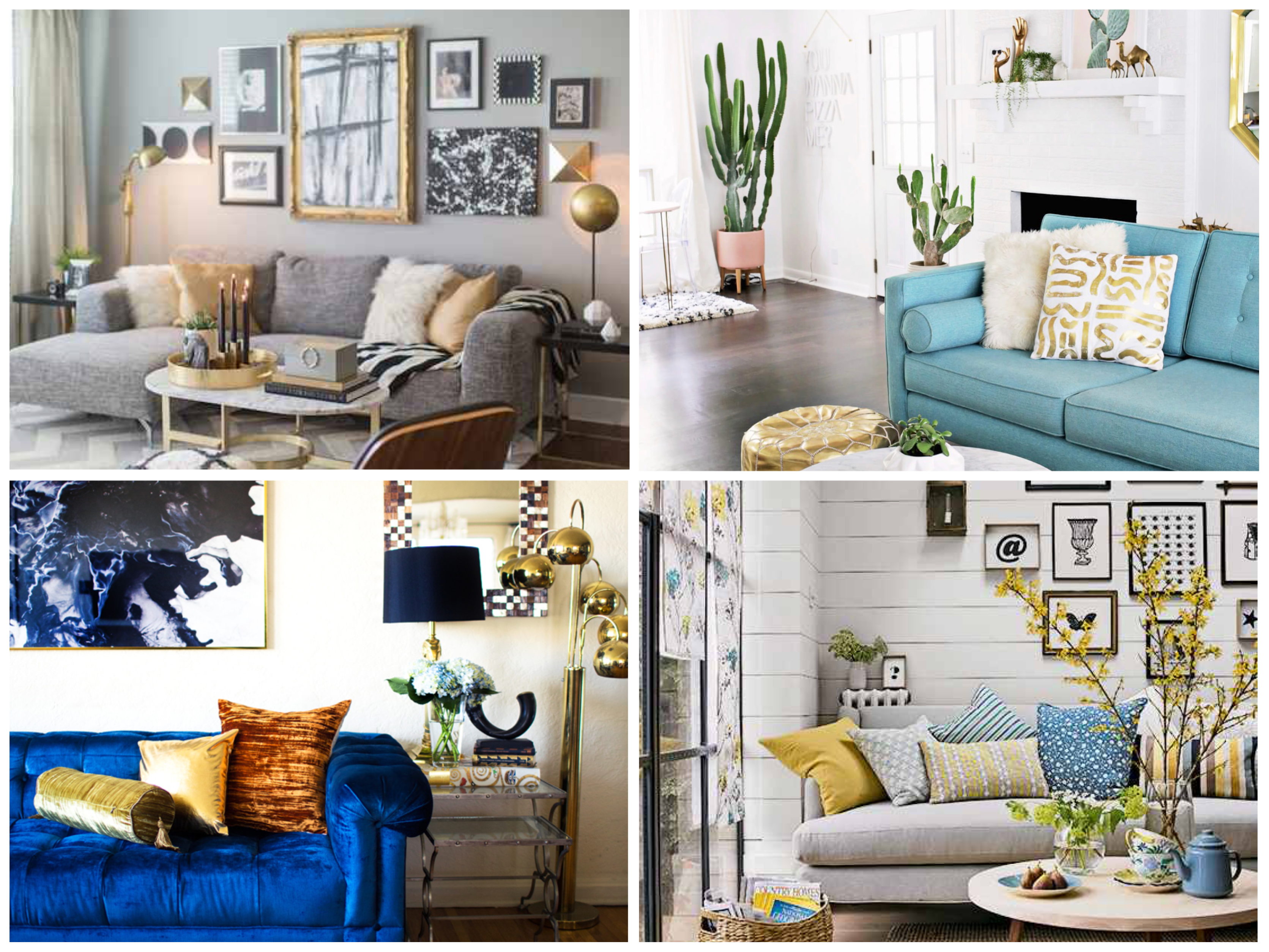 1. Pops of blue and yellows . By having a neutral sofa colour like this one you are able to easily change up the way your living room looks. By experimenting with pops of blue and yellow fabrics it keeps your room minimal whilst still looking like you put tonnes of effort into it.
2. Statement sofas . have some cash to splash? Why not mix it up a little and go for a bold sofa colour. Blue sofas compliment exposed brick and clash well with other colours like yellow or pink. Not into such clashes of colours opt for different shades of blue and tone it down. Prefer more of a graphic look? Pink sofas look amazing with black and white accent cushions or throws. Pair it with a faux skin rug and you will have the perfect combo.
3. Accent Wall . Weather its green or grey, paint a plain wall a quirky colour. It takes little effort and looks amazing. Pair these greens and greys with natural textures like plants or wood to match the nature outside. Rich greens are very versatile when pairing with other colours. They happen to be a timeless colour and often come back into season each year whether it be the ultimate "brooding†summer colour or perfect for a cosy autumn. Accompany the shade with modern white features for a fresh look.
4. Pink royalty . Spice up a baby pink sofa with some gold accessories. Gold is very much on tend this year after the rose gold epidemic last year. Keep it light and bright to give it a modern vibe and to keep your space looking de-cluttered.
5. Make your own art gallery . if you have a spare wall why not hang up some bold prints, a clever trick that will instantly upcycle your home. Take old photo frames and add in some new ones to give it an upcycled effect. Make it as fun as you like! Add in cute quotes or maybe a landscape here and there to make it random. You will be surprised by how well put together it will turn out in the end.