Get an instant rental and sales valuation for your property
Get your FREE Hometrack Valuation Report worth £19.95 now
Insights into your local area
We understand the value of knowledge when it comes to buying and selling in the property market. That's why we have researched local trends in your area.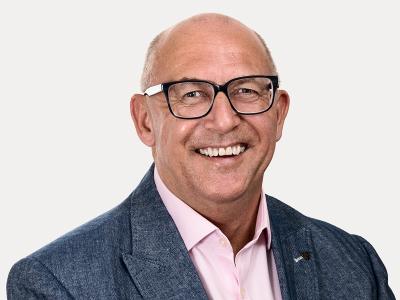 Find your local property experts
Martin & Co has thousands of available properties to let and for sale throughout England, Scotland and Wales, so we're sure we can find the right property for you at the right price.
Simple transparent landlord fees
We are committed to ensuring our landlord fees are straight forward and transparent so that there are no unexpected surprises, allowing you to make informed decisions.
Welcome to Martin & Co... Leading Property Experts in Ipswich
We specialise in sales, residential lettings and property management covering the Towns of Ipswich, Felixstowe, Woodbridge & Stowmarket - providing expert advice and guidance across all areas of the property market.
Gary Everett is Director at Martin & Co Ipswich and has been operating the business with team since 2003. Gary is a Member of ARLA (Association of Residential Letting Agents), and along with his dedicated team delivers an exceptional level of service to the local community.
Our serviced office is located to the South East of Ipswich Town at Ransomes Europark with good access for the A14, where our team works hard to meet the needs of every one of our customers, by offering a truly tailor made approach to suit individual needs.
We offer a unique combination of expertise and outstanding company values, bringing you the very best service at all times.
Whether you're a landlord looking for a fully managed service, an investor seeking support or a multi-property landlord looking to access one of our services, the dedicated lettings team here at Martin & Co Ipswich are on hand to support you with everything you need.
At Martin & Co, we carry out regular inspections on every property letting, ensuring your house is being properly cared for by your tenant. Detailed inspections are then carried out by our team when a tenancy agreement is complete, and our staff even handle the release of the tenancy deposit, taking the hassle away from you.
For all property enquiries please call Martin & Co Ipswich on 01473 289794

Opening Hours
–

Monday

–

Tuesday

–

Wednesday

–

Thursday

–

Friday
Office 45 Epsilon House
Masterlord Office Village, West Road
Ipswich
Suffolk
IP3 9FJ
Call 01473 289794
"Martin and co acted as agents for myself, renting out my property. They are highly professional and I would recommend them to any landlord. They deal with matters promptly and are extremely efficient. I literally have no complaints. I would like to thank them for dealing with my property whilst it was rented, and for all they have done for me regarding the sale. Excellent service."
"Before I needed to arrange a Managing Agent in early 2017, I completed my due diligence by looking at reviews for many Agents in and around. I decided upon Martin & Co. I have now had a Property with Martin & Co for over a year now and are now on our second tenants after unfortunate problems with the first tenants. The fees which included Insurance protection, etc were invaluable [I would strongly recommend taking this cover ] Martin & Co took the lead on this, applied for the insurance rent monies, etc and arranged for the end of tenancy. This was stressful but they did everything to put me at ease. New tenants were eventually sourced with few, if any, problems. I would recommend Martin and Co as they are very professional and always kept me updated at all times with the position."
"First contacted Martin and Co whilst searching for a place to rent. My main contact was and still is Poppy. Extremely friendly and professional and took me through the whole process with ease. Explained everything I needed to know. They contacted all the relevant people, from referencing (which was simple to complete) water, electricity and council tax. Even now I have moved in I received a follow up call to enquire if I was OK and did I have any problems. Also given the assurance that they are there for me should I need them in the future. Very happy with the service and gladly recommend them. Thanks Poppy and everyone at Martin & Co."
"Martin & Co have been managing my properties for several years and their service has been exceptional. They deal with my tenants on a timely basis and are always able to sort out any issues raised with the minimum of fuss and in a professional manner. I always feel that staff are available to deal with any of my questions at a moments notice and nothing is too much trouble. Regrettably the property rental sector is subject to an increasing tide of regulatory and tax legislation however their service ensures that I am able to relax knowing that my properties are fully compliant. I have no hesitation in recommending Martin & Co to any prospective tenants or landlords."
"Very Helpful and Professional Team at Martin & Co.! Rented a property through Martin and Co. in September. Was very pleased with their service and professionalism because my situation was a bit complicated : I'm a retiree who has lived abroad for 12 years, so I don't have a recent credit history in the UK and don't have landlord/ estate agent to act as a referee. On the day of viewing, Gary and Luke met me at the property with the landlord. I explained my difficulties and they really impressed me with their experience and knowledge ! They explained in detail about the renting procedures, told me what documents they would need etc. and assured me that there should be no problem if I was able to provide those. I said I had to take some time to think about it, and in the meantime I viewed other properties with other companies, who, in contrast, became very unenthusiastic once they heard about my situation and replied most of my questions with "please just fill in the application form if you're interested". In a couple of days, I got a follow-up call from Martin & Co., asking about what I thought about the property, and whether I'd like to apply etc. So I decided to go ahead with it. And from then on, everything went smoothly. The team was always friendly, my questions were answered satisfactorily, and nothing was too much trouble for them. Considering it's an overseas relocation, and I managed to move in within 9 days of viewing the property! After moving in for a month, I got a call from Luke just checking on me to make sure everything's ok. I'm really pleased with their service. Highly recommended !"
"I've recently started renting a flat managed by Martin Co. I've been very pleased with everything so far, the staff are always very friendly, professional and eager to help and quickly sorted out an issue I had with my postbox! Renting with this estate agent has been a smooth stress-free process, even when I needed to add a guarantor to my application. I would happily recommend Martin and Co, Ipswich to anyone. Thanks a lot!"
"Really happy with my experience with Martin & Co, friendly and professional with great communication throughout the entire process. Made it easier than my previous agents...I would happily recommend them."
"I've had a mostly great experience with Martin & Co. The process of moving and renting was entirely new to me but with their friendly staff and guidance, it was pain free and easy to figure out. They explained every detail clearly and transparently, making me feel at ease. They also have great a customer service with quick replies via email and are easily contactable by phone. Overall, I would recommend Martin & Co, they do what they say on the tin and with a smile!"
"We have dealt with Martin & Co for around 10 years, during which time they have successfully managed 6 rental properties on our behalf. They also recently marketed and sold a property for us within a short period of time. Martin & Co are extremely courteous and professional. I would not hesitate to recommend them for the rental and sales market."
Meet your local property team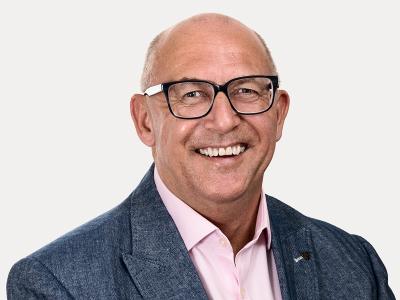 Gary Everett
Franchise Owner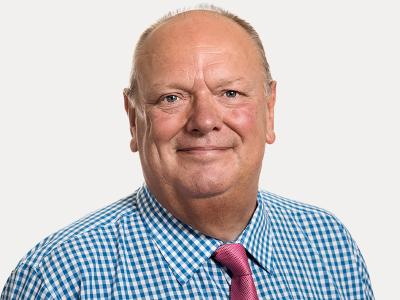 Simon Wakefield
Sales & Lettings Manager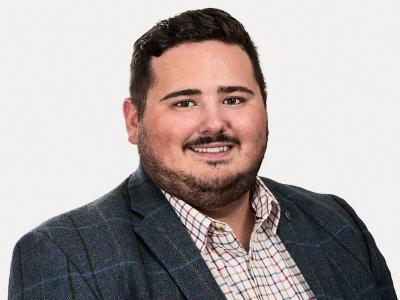 Toby Alexander
Property Manager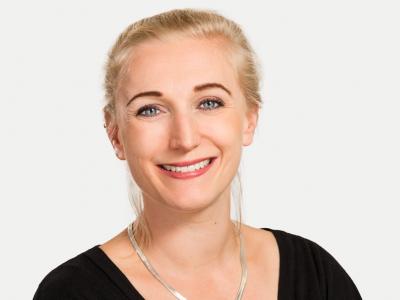 Danielle Hibbard
Property Inspector
Judy Amos
Accounts Manager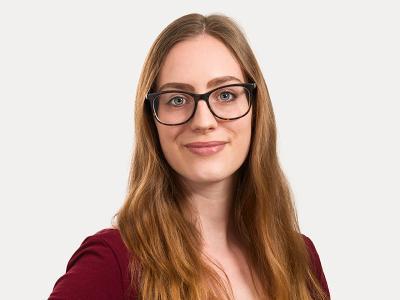 Hazel Jackson
Administrator