Get an instant rental and sales valuation for your property
Get your FREE Hometrack Valuation Report worth £19.95 now
Book a FREE remote video valuation of your property
Martin & Co now offers a free remote video valuation of your property. This will help you take the first steps to selling or letting your home during the current situation caused by the Covid-19 outbreak. Our experts will also be able to answer any questions you may have on selling, buying or letting a home in these testing times.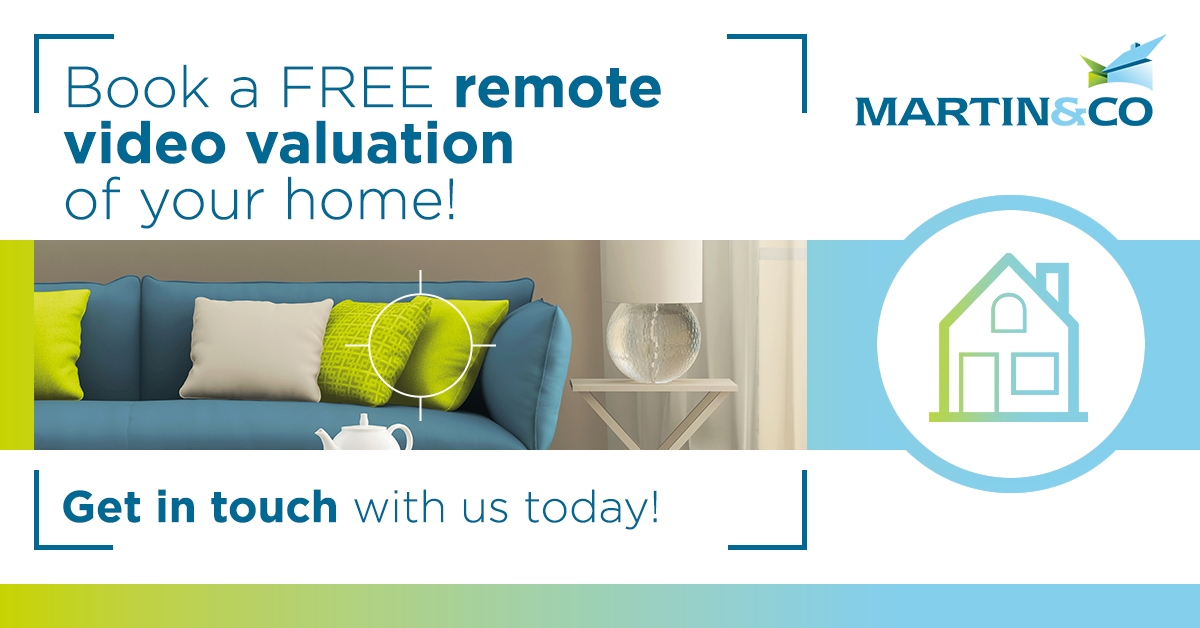 Our remote video valuation is absolutely free of charge and will take place via video call, at a time and date to suit you.
During the video call, you will 'walk' one of our experienced local agents through your property, showcasing standout features of your home and providing relevant information to help them make an accurate assessment.
Not only will we provide a valuation of your property, but we'll also make recommendations on work you could carry out in advance of marketing your property.
Our remote video valuations work in a similar way to our at-home valuations:
Complete the form online to book your valuation appointment.
A property expert from your local branch will contact you to arrange a time for the call that suits you, and agree on which format works best for you (e.g. WhatsApp, FaceTime, or other suitable method).
During the video call, they will talk you through the process, as well as advise on current property market conditions.
They will then 'walk through' your home with you, guiding you and asking questions along the way to get more information about the condition of your property.
After the video call, the property agent will send you a thorough home valuation via email, which will be based on the video walkthrough combined with their in-depth knowledge of your local area and property market trends.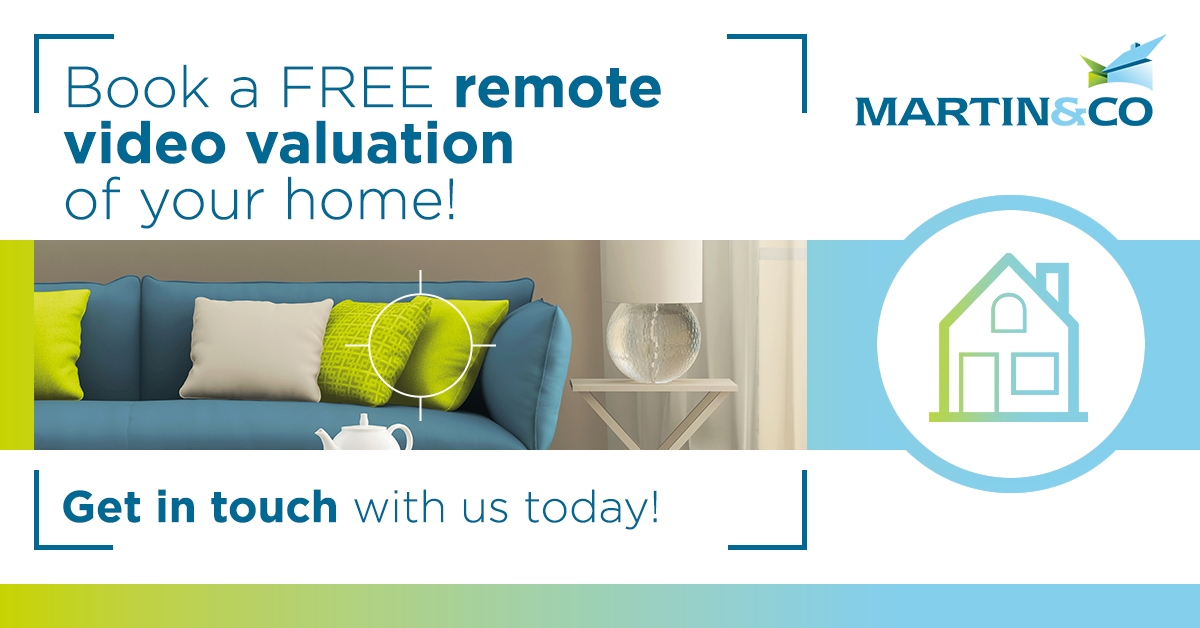 Free advice from our experts
Book a virtual appointment with your local experts who will update you on the latest government advice with regards to selling or letting your property during the Covid-19 outbreak, as well as provide insight into the current market conditions
Find your local property experts
Martin & Co has thousands of available properties to let and for sale throughout England, Scotland and Wales, so we're sure we can find the right property for you at the right price.
Simple transparent landlord fees
We are committed to ensuring our landlord fees are straight forward and transparent so that there are no unexpected surprises, allowing you to make informed decisions.
Welcome to Martin & Co Crewe... Your Local Property Specialists
We are proud to serve the communities of Crewe and surrounding towns and villages - providing specialist advice and guidance across all areas of the property market.
Toby Banfield is Lettings Manager and has over a decade of experience in the property industry, with an established rental portfolio of his own. Toby, along with his team at Martin & Co Crewe, is passionate about using his own experience from within the industry to provide landlords and investors hands-on and knowledgeable advice and support.
With the M6 motorway nearby and direct rail services to London, Birmingham and Edinburgh, with Manchester airport less than one hour away, Crewe is an attractive commuter town.
Whether you're a landlord looking for a fully managed service, an investor seeking support or a multi-property landlord looking to access one of our services, the dedicated lettings team here at Martin & Co Crewe are on hand to support you with everything you need.
At Martin & Co, we carry out regular inspections on every property letting, ensuring your house is being properly cared for by your tenant. Detailed inspections are then carried out by our team when a tenancy agreement is complete, and our staff even handle the release of the tenancy deposit, taking the hassle away from you.
Please do get in touch with a member of our team who will be happy to help.
Opening Hours
–

Monday

–

Tuesday

–

Wednesday

–

Thursday

–

Friday

–

Saturday
"Dan was a huge help in working out our dispute with the landlord and managed to get our deposit back very quickly. Communication was great and timely. Thanks Dan really appreciate the help."
"The staff at the Crewe branch have been absolutely fantastic. They have gone above and beyond to help secure a property. Everything was completed quickly and smoothly. Wonderful staff, kind, great sense of humour and very professional. Thank you."
"Had the pleasure of speaking to Jess regarding house viewings. She has been both super friendly and knowledgable, and makes you feel as if no problem is too big. I also appreciated being shown around by someone who is confident without trying to pressure you to rent the place! Although I may not go ahead with this property, I will look forward to dealing with Jess in the future."
"I have used this branch of Martin & Co for several years, they are very professional and nothing is too much trouble for them. The rental inspections were once a year with plenty of notice, and always very friendly. If you are lucky enough to deal with Brenda Morris as we did then I can assure you, you will be looked after. At every opportunity she went above and beyond to exceed our expectations and made everything as simple as possible. Massive thanks to Brenda & Martin & Co for their exceptional service."
"Jess showed me some properties today, and I could not have asked for a more pleasant guide! She answered everything I needed to know and knew exactly what I was looking for. Would definitely wish to deal with her in the future!"
"I can only speak very highly of Martin and Co who fully managed my last property, I was a tenant with them for two years. They were always quick to respond when there were any issues with the property and they subsequently got the problems fixed by their team of experts. I have to commend them also on a speedy settling of the deposit repayment after taking a very minimal payment for the things I left them to do as I underestimated the task of moving out. I can't say how very fair they were dealing with this matter and how pleasantly surprised I was. I wouldn't hesitate to use Martin & Co again in the future. Many thanks guys. Trevor Johnson."
Meet your local property team
Gina Thomson
Office Manager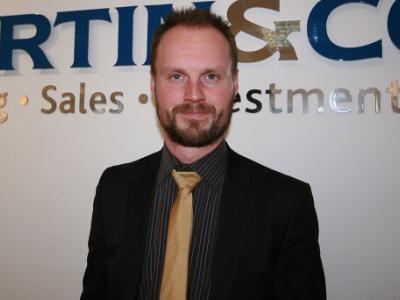 Toby Banfield
Brand Development Manager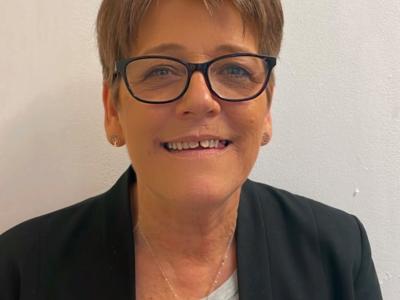 Jayne Herbert
Accounts Manager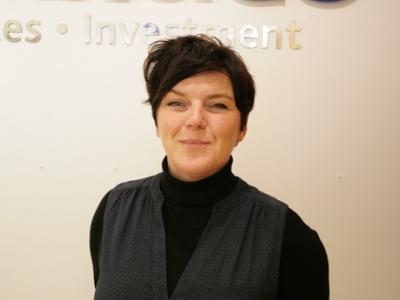 Sarah Lillico
Lettings Director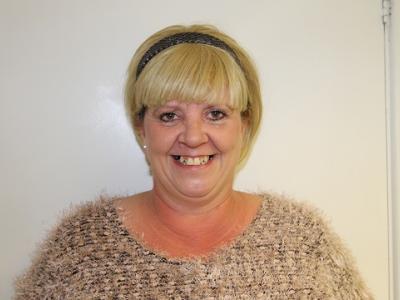 Sue Stokes
Internal Negotiator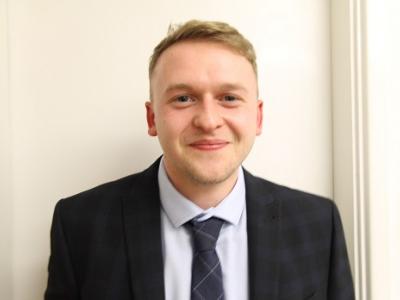 Connor Maher
Letting Negotiator
Jessica King
Letting Negotiator