Get an instant rental and sales valuation for your property
Get your FREE Hometrack Valuation Report worth £19.95 now
Book your free valuation
We offer an online booking system to request a free valuation of your home by one of our local property experts.
Insights into your local area
We understand the value of knowledge when it comes to buying and selling in the property market. That's why we have researched local trends in your area.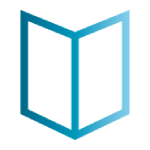 Our guide to selling
Selling a home can be a stressful experience, but we are here to make the process run smoothly. Our guide to selling takes you through the process, from arranging a valuation to accepting an offer.
Welcome to Martin & Co... Leading Property Experts in Brighton
At Martin & Co Brighton we have been managing and letting properties within the city and surrounding villages for more than 15 years.
Branch manager Martin, who is Brighton born & bred, has built his reputation and experience in selling properties along the South Coast. Martin has over 17 years' experience in all aspects of property sales and is always on hand to provide regular support and advice.
Our office is located on the main A23 into the city centre, and we advertise all of our properties on state of the art 49" HD screens to maximise the amount of exposure your property gets.
At Martin & Co Brighton we have got the expertise to help you sell your property in the right timeframe for the best price. We will help you every step of the way, from marketing your property using technology which shows your property in the best possible light with high quality images and virtual tours, right through to managing viewings and progressing the sale. With our resources, people, and brand reputation you can be confident in getting the desired outcome.
If you have a property to sell in Brighton, Hove or the any of the beautiful villages and towns along the coast from Saltdean to Shoreham by Sea, please do not hesitate to get in touch with the team.
Opening Hours
–

Monday

–

Tuesday

–

Wednesday

–

Thursday

–

Friday

–

Saturday
2 Beaconsfield Road
Brighton
East Sussex
BN1 4QH
Call 01273 571252
"I've just moved into my new property that Martin & Co have been able to set me up with. No fault of their own I'll be living on the top floor of a 6 floor flat. The lift was meant to be fixed but is managed by the council. Now to say I was annoyed that on my moving day this still hasn't been fixed would of been putting it mildly. Joe Beer very kindly volunteerly gave up most of his morning/ afternoon to help me move my stuff. Never in my 10+ years has a letting agency ever done this despite there being nothing they could do from their end. I'm moved in now and had to get a little extra hired help but it could of been a lot worse without his help. Jarrod Palmer also was very friendly and helpful with communicating with my new landlord and I'm sure everything will be resolved very soon. Can't leave out Molly Wickson either for assisting with my processing of my application as it went smoothly and I was kept informed every step of the way as I should of been. Very hard to find good letting agents these days but I wouldn't be put off using Martin & Co Brighton and Hove. Thanks guys!"
"The people in Martin & Co are very helpful and understanding when I was searching for student accommodation. They do their best and make every effort possible to satisfy their customers and resolve any issues that may come up. Despite the difficulties with money transactions that we faced as Greeks with capital controls they were very eager to help and provided us with a fast and effective solution. Jarod Palmer is such a great guy. Very professional, accommodating, hard working and always there to help, with kindness and a smile on his face as well as the rest of the team. I would strongly recommend Martin and Co for both letting and selling/buying property."
"I have used many estate agents in Sussex due to renovating and then letting properties around the county and I can honestly say that Martin & Co, especially the Hove Western Road branch go above and beyond. The young girl on the front desk I believe who is called Molly, is always extremely helpful whenever I have any queries, big or small. I understand it is part of her role to be friendly but I always feel that she genuinely cares about mine and my tenants issues and is extremely efficient. Although I sometimes have to use different letting agents due to locations and other unavoidable factors, I use Martin & Co wherever possible."
"I have been with several estate and letting agents in the past for both letting my properties out and selling/buying new stock. I have to say Martin and Co are a league above any other agent I have used in the past. I have dealt with Martin in the Hove office who is the most friendly and genuine estate agent I have ever had the pleasure of meeting, he could not have done more to help us. He ensured I had the best tenants possible and the whole process couldn't have been smoother. On the odd occasion I have been into the office I have felt all the staff were very friendly and welcoming (also making me a cup of tea!) and there is a great positive atmosphere in there. I would truly recommend Martin and Co for both letting out and selling/buying property. "
"Was pleasantly surprised by this particular agents. I had been looking around to rent a property for a while with various lettings agents around Brighton and ended up renting from Martin & Co! Everything was dealt with amazingly and efficiently and any queries or questions I had were answered then and there. I have to say Molly dealt with everything for us amazingly and I am so glad we chose this agents! Would highly reccomend."
Meet your local property team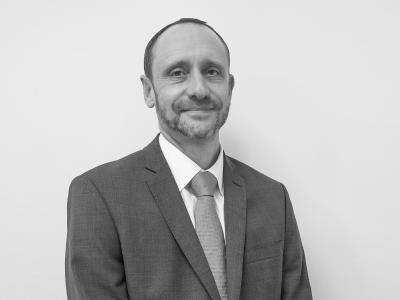 Steve Boyes
Director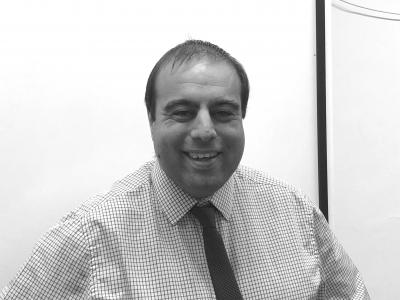 Martin Derby
Branch Manager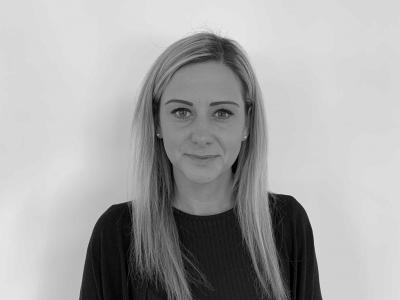 Emma Payne
Property Manager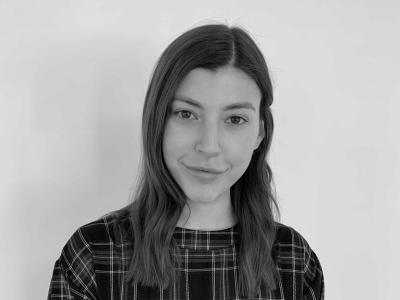 Gina Bolourchi
Lettings Negotiator