We are open to Rent To Rent business.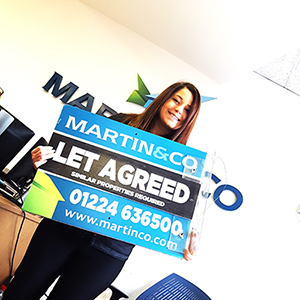 We seek to serve our landlords and maximise their return. And the Rent-to-Rent model is one of the best ways to achieve this.
At Martin & Co we encourage the Rent To Rent business particularly when there is a commercial tenant seeking to use the property as Serviced Accommodation. This model offers great advantages for the landlord over the traditional short assured tenancy model. Some of the advantages are:
1. Guaranteed rent: Commercial tenants are much more reliable than regular tenants. In fact, in 12 years of business we have never had a commercial tenant defaulting a rent payment. The money has always hi the client bank account consistently every month. This increases the landlord's cash flow and reduces our workload (no arrears to chase), which allows us to serve landlords more efficiently.
2. Long term tenancies, no void periods: No bills to be paid by the landlord between short tenancies and reduced workload for us (no utilities or council tax to transfer, no checkout inspections). Again this allows us to allocate more resources to the landlords, reduce our response time and improve their experience as customers.
3. Reduced maintenance cost: under the commercial tenancy agreement the tenant is responsible for minor maintenance repairs, which dramatically reduces our workload in the maintenance department. Furthermore the property is always maintained at a high standard since this is essential for the commercial tenant to attract the desired guests.
If you would like to know whether 'Rent To Rent' is right for you, please contact us on 01224 636500. We can take you through the business model so that you can make an educated decision.
We look forward to serving you!