We are seeking a team worker, highly motivated individual who wishes to take his/her career to new levels.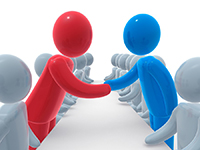 We offer external and internal training to ARLA (Association of Residential Training Academy) level. Regular attendance to Martin & Co Academy and other professional bodies is also included.
The successful candidate must be sales and target driven , and able to complete the following tasks to a high quality service standard :
Complete marketing tasks to generate vendor, landlord, buyer and tenant leads
Look after applicant enquiries and secure viewings.
Attend viewings (by driving company car) and negotiate terms whilst at the property.
Complete feedback and follow up viewings.
Complete New Instruction, New Sales, New Tenancy checklists and Property Check checklist.
Prepare and organise documentation for new sales and tenancies.
Full Driving Licence is essential.
We look forward to working with individuals who believe they can add energy to the team by bring their own values and ideas to a dynamic company.
Please send your CV to james.taylor@martinco.com