Cults and Bieldside area (postcode sector AB15 9) combines the best of both worlds: closeness to Aberdeen whilst also enjoying the tranquillity and exclusivity of the Deeside.

When compared to the rest of Aberdeen, properties in Cults and Bieldside demand the highest price when sold and rent.
The average property price has increased from £273,916 in 2005 to £483,692 in 2015. That equals to an increase of 76.58% in 10 years (or a compound increase of 5.84% per year).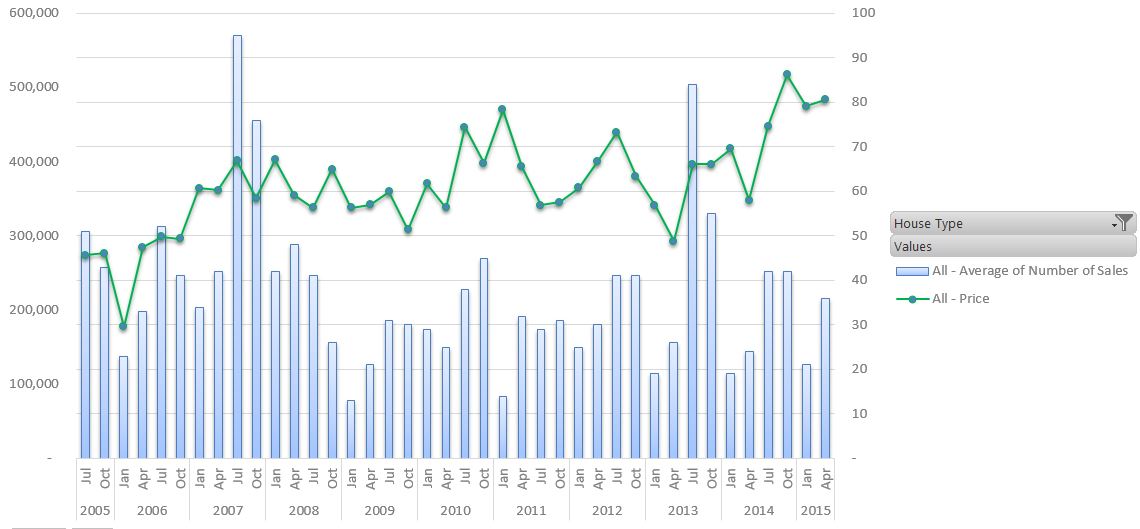 In terms of rent, the average property would rent for £1,880 pcm in 2011 (once corrected for seasonal variations), whereas now that value has increased to £2,233 pcm. This equals to an increase of 18.78% over this period (or a compound increase of 4.31% per year).

Therefore the value of the average property has outperformed the achievable rent, which in turn has slightly diminish the rent yield. This yield used to be 5.74% in 2011 whereas now it has marginally come down to 5.54%.
This behaviour in the market is typical of upper market areas where the main return of the investment comes from the asset increased value, rather than the rent it demands.
Considering the current challenging times that the oil and gas industry is going through the expectation is that there should not be a considerable value increase on the value of the property while the achievable rent may go down, as the lease market is currently experiencing some signs of saturation.
If you want to know more about how the property market is doing in Cults and Bieldside, please contact us on 01224-636500, or email us at aberdeen@martinco.com