Corporate Relocation
We provide expert assistance to organisations and HR departments with all elements of their employee relocation process.
Martin & Co is the national network of property professionals and a well-known name in lettings and sales, with over 30 years' experience. We are part of a leading UK property group with over 250 branches nationwide across 5 brands. 41 of these branches cover exclusive areas within Central London.
Since we launched our corporate services department in spring 2016, we have helped hundreds of people relocate to London and nationwide. Whether you are moving to the city with your job, looking for student accommodation; or needing embassy and diplomatic lets, we are here to help.
We coordinate all corporate services from our Chelsea office. Working closely with our corporate relocation agents, international mobility team, HR and property search agents we pride ourselves on building strong and long-term relationships. We have a great rapport with all these professionals, thereby offering our customer a consistency of service, based on our strong communication.
We are used to relocating staff with differing requirements, at very short notice, and matching the right property for the right tenant or purchaser.
Contact our Corporate Services team
Our corporate services
We provide expert assistance to organisations and HR departments with all elements of their employee relocation process. We will help you carry out the initial property search, and support you through all other necessary arrangements, the moving-in and beyond.
We specialise in:
Employee relocations and secondments, domestic and from overseas
Long term corporate tenancies
International corporate relocation
Student accommodation
Graduate tenancies
Embassy and Government department lettings
Bespoke private property search
Rental and property management services for buy-to-let investors
Family offices and trusts
Alongside these services we are also able to assist with orientation tours, area familiarisations and settling-in programmes.
Our corporate clients
Our services are in high demand by a wide range of organisations across multiple industries, these include: Tech & Communication, Pharmaceutical, Finance, Oil & Energy, Law, Telecoms and many others.
We work closely with:
Global mobility teams within large corporations
UK and internationally based relocation agents
HR departments of UK and international companies and institutions
Property concierge companies
Embassies and Government departments
Universities and other educational providers
We're part of a large UK-wide network
With our sister brands Ellis & Co, Whitegates, Parkers and CJ Hole, we have immediate access to lettings and sales professionals who have unparalleled local expertise wherever you want to be in the country.
Filter the branches displayed:
More than 250 high street offices across the UK.
41 offices in Greater London.
1 point of contact and a huge network of offices to tap into.
Our professional corporate services team
Our team of property professionals has extensive knowledge of the property market and broad experience in corporate relocation services. We take pride in being able to provide bespoke relocation solutions to our clients, and ensure we deliver a personal and efficient service. Get in touch with us to talk about your specific requirements.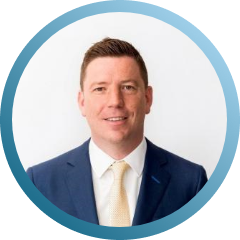 Michael van de Vyver
Director
E: michael.vandevyver@martinco.com
Michael has been in the industry for over 15 years and having lived in the area for most of his life know his area and clientele exceptionally well. Working in the business on a daily basis gives clients the contact and reassurance needed.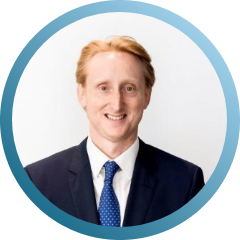 Simon Stilwell
Sales & Property Search Services
E: simon.stilwell@martinco.com
Simon started as a Sales Manager for the Chelsea and London Riverside office in 2017. He has over 15 years' experience working in property and has suburb local knowledge having been an agent in the area since 2012. When not working he enjoys time with his family or occasionally playing golf.
Discuss your requirements with our Corporate Services team