Call today on 01702 430417 between 9:30 – 17:30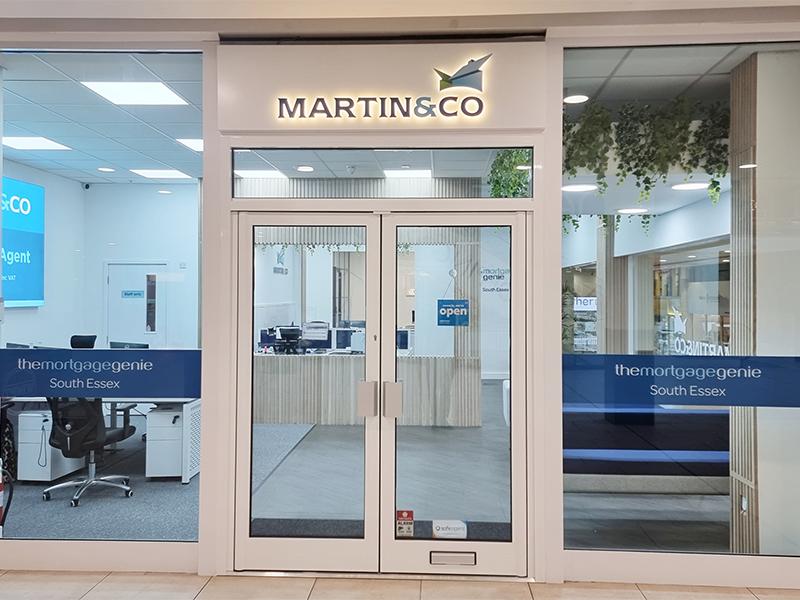 Martin & Co Southend-on-Sea
I can genuinely say that the service that I have received over the years from Martin & Co has been nothing less than excellent. Everyone that I have had to deal with in the office has been friendly.
When completing the largest independent survey in the UK lettings market Martin & Co achieved a landlord satisfaction rating of over 93%
Properties
Latest properties to rent
Latest properties for sale
The area
The town has had a recent 25 million facelift and, although it hasn t entirely abandoned the bright neon and brash amusement arcades of its seafront, it has seen new pavements, lighting and a fashionable water feature.
It is not the only big infrastructure improvement to hit the town in recent years. Southend Airport has had 100 million spent on it since transport group Eddie Stobart took over in 2008. A new terminal and train station opened before the Olympics, and Easyet and Aer Lingus now fly out of the airport to destinations all over Europe.
Southend has trains to Fenchurch Street and Liverpool Street that take around an hour. This is a longer-than-average commute, compensated for by some lovely family houses and grammar schools.
Shops and restaurants:
Southend has a busy town centre which runs from Victoria Station down to the sea. The high street is bookended with two shopping centres: the Victoria and the Royals. The Royals has a Debenhams and Primark. Ravens, in Clifftown Road, is a family-run, small department store specialising in fashion. Nearby in Alexandra Road, just off the high street, there are a number of quirky independent shops, bars and restaurants, including Callie & Finn for vintage clothing, bistro Old Hat and La Petite Petanque, a cafe and restaurant overlooking the bowling green.
However, for a better selection of independent shops and restaurants, locals head for Leigh-on-Sea where there are two branches of the Birdwood Bakery, a local artisan baker famous for its sausage rolls, and numerous boutiques, interiors, gift shops and art galleries.
Down in Old Leigh there are the famous cockle sheds where generations of East-Enders have come for this particular delicacy, and there are newer, smarter restaurants with terraces overlooking the estuary.
There are hundreds of new homes being built throughout Southend-on-Sea. Shoeburyness Garrison is a development at Southend s most easterly point, which contains 465 new build and refurbished three-, four- and five-bedroom houses .
Also in Shoeburyness, Bovis Homes is selling one- and two-bedroom flats at Buttercup Court on the Parklands development in North Shoebury Road.
In nearby Rayleigh, Bellway has a development of 101 two-, three-, four- and five-bedroom homes at Kingley Grange for completion in the summer of 2015, with the first phase complete in May or June of this year.

Tony Lindberg — Managing Director
Managing Director for Martin & Co in Southend on sea since 2001 covering all surrounding SS postcode areas. Martin & Co Southend has positioned itself as THE lettings specialist in the area. Having successfully launched an estate agency service in summer 2012. Tony is an experienced Landlord himself and has built up his own portfolio of properties with high yield returns. Tony also offers advice and purchasing strategies to many clients to help them develop their own potfolios.

Venus Lindberg — Finance Director
Venus has over 10 years experience in the property industry and is well placed in her role as Co-director for Martin & co Southend. Venus takes care of all financial matters including all accountancy regulations, legal requirements, client monies, landlord, deposit and rental payments.

Lisa Lano — Accounts Manager
Lisa has worked at Martin & co Southend for over 7 years. Lisa works alonside Venus dealing with all financial matters for the business. Lisa ensures that rental payments are allocated to the correct accounts and that landlords receive there monies promptly. Lisa is busy dealing with landlord , tenant and contractor queries.

Leanne Levy — Letting Manager
Leanne has worked at Martin & co Southend for 9 years and is our Lettings manager. She has a wealth of knowledge and has covered many job roles within the agency and under stands the business inside and out. She is much organised and her administration skills made her the perfect choice for this key role.

Rose Skinner — Property Manager
Rose manages our portfolio and my FIRST ever staff member of staff to join the business. Rose has worked at Martin & co Southend for 15 years ensures that our properties under management are always maintained to the highest standards. Rose knows just about everything to do with lettings and she actively offers advice in all aspects of the business.

Gayner Hamilton — Property Management
Gayner has worked at Martin & co Southend for over 13 years. It would be fair to say that Gayner has done everything, from lettings, reference clerk, renewal clerk, residential sales, inventory clerk and now property management. She is known in the office as 'Oracle' because she has such a broad knowledge of the property market.

Daryl Sapsford — Lettings Negotiator
Daryl has worked at Martin & co Southend for over 7 years. Daryl brings a varied wealth of experience to this role having previously been a manager within the care industry. Daryl is very driven and competitive and has consistently met and beaten agreed letting targets. Daryl offers excellent service levels and can relate to our many different clients.

Chelsea Anderson — Residential Sales Manager
Chelsea heads up our residential sales and is very good at her job. She offers an excellent understanding of the current property market whilst being very attentive to our client s needs. Chelsea has excellent customer service skills and negotiates deals to a very high level.

Lewis Steggles — Office administration and inventory clerk
Lewis has worked at Martin & co Southend for 4 years having joined us after graduating from Southend High school for boys. Lewis is responsible for the professional production of our comprehensive and detailed inventories with the use of an IPad. He also carries out many administrative duties.

Sharron Holttum — Renewal and rent reviews
Sharron has worked at Martin & co Southend for over 5 years and brings many years of property related experience and knowledge to us. She heads up our tenancy renewal and rent review department. This involves the preparation of tenancy agreements, legal paperwork and negotiating between landlord and clients.

Lyn Richardson — Property Management
Lyn has worked at Martin & co Southend for over 5 years after successfully running a small letting agency in Southend. Lyn has been involved in estate agency and lettings for over 30 years. She now works in property management and is responsible for over 100 properties within the portfolio under management.

Lucy Prewer — Residential Sales Negotiator
Lucy brings a wealth of experience having managed her own team in the past as property manager. She joined Martin & co Southend in 2014 and is doing a great job working within our sales department. Lucy has the main task of negotiating between vendors and clients as well as booking viewings.

Reece Lindberg — Saturday Negotiator
Reece currently works on a Saturday whilst attending Southend High school for boys. He has an outgoing personality and a good manner with people. His main role is booking and managing viewings.
Branch details
134-136A London Road
Southend-on-Sea
Essex
SS1 1PQ
Call 01702 430417 between 9:30 — 17:30.
Opening hours
9:30 – 17:30 Monday.
9:30 – 17:30 Tuesday.
9:30 – 17:30 Wednesday.
9:30 – 17:30 Thursday.
9:30 – 17:30 Friday.
9:00 – 16:00 Saturday.